I guess we didn't have seats on this flight. I guess when I changed my coming home flight, my seats got canceled on this flight.
Seats
So I fixed the seats a week before we left, but when we were boarding we got our seats changed to the back of the plane. I mean it was only an hour and 33-minute flight. I still don't understand why people stand up in the back of the plane to get off the plane. They aren't going to get off quicker.
You know what the airlines need to do. Have everyone remain seated and then only the ones that have a connecting flight can stand up and get off the plane. Then the rest can.
Flight
It was a rather boring flight, by the time we got service the flight was almost done. I did get two of the Biscoff Delta cookies. I didn't get a drink or anything. I had water. I did start to read a book. I will wait for you to get back to the reading after hearing that news. I did read a book.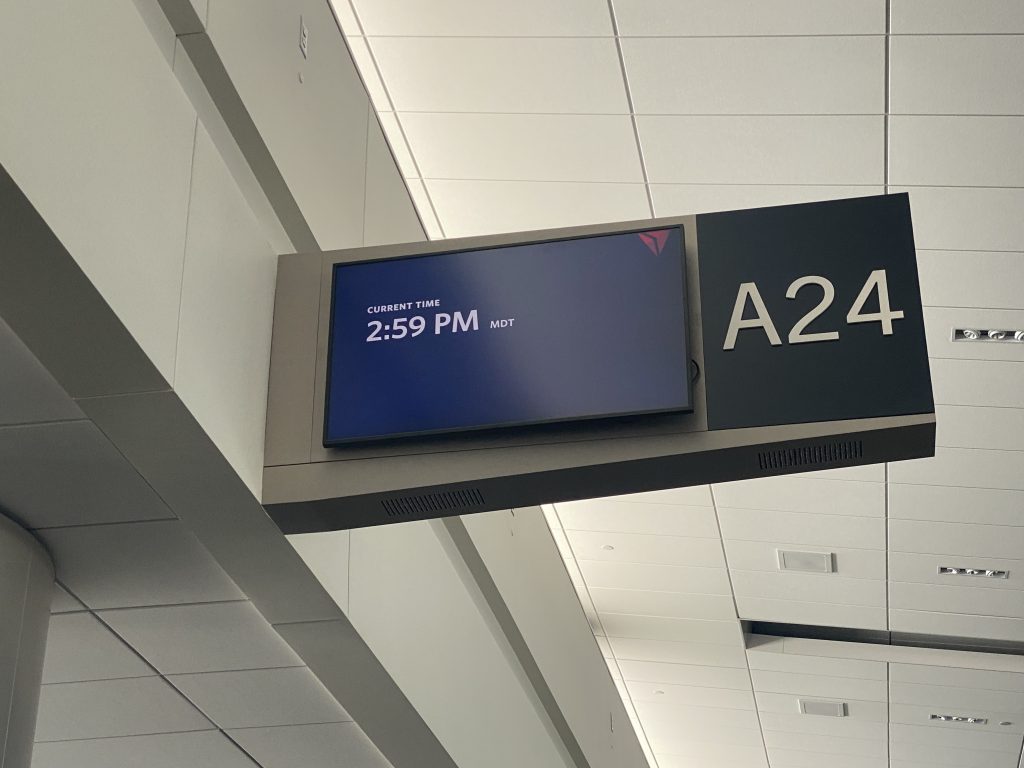 It was a smooth flight besides the landing. But it was OK, I mean the landing was a bit rough but that could be normal for LAX.