Flying to Denver, Colorado aboard an A-319 on United. Never flown United before so this will be an interesting trip.
The Plane
The Plane was an A 319, which means that Airbus made it.
Seats
I sat in row 29 A, which means that it is a window seat. I thought it was the aisle seat. So my son sat next to the window and I sat in the middle. I haven't flown on an airplane in like 25 months and it sucks how small the seats are I didn't have any room to move around. I couldn't even type. I wanted to get some typing of the blog done But it was about an hour's flight being smashed. Fun times.
Flight
It was a smooth flight, with no issues with the plane. The only issue we had was we were late taking off and that pushed our 40-minute layover to 15 min. We landed in Denver and it was at b16 and our connecting flight was at B32. Which was about a good 6-minute walk. I am out of shape. I am working on that part of my life.
It was shoulder to shoulder and we had to check our carry on's. We were late getting on to the plane because my kids went looking for food in terminal A and we were in B.
Hopefully, my luggage made it to Austin, Texas.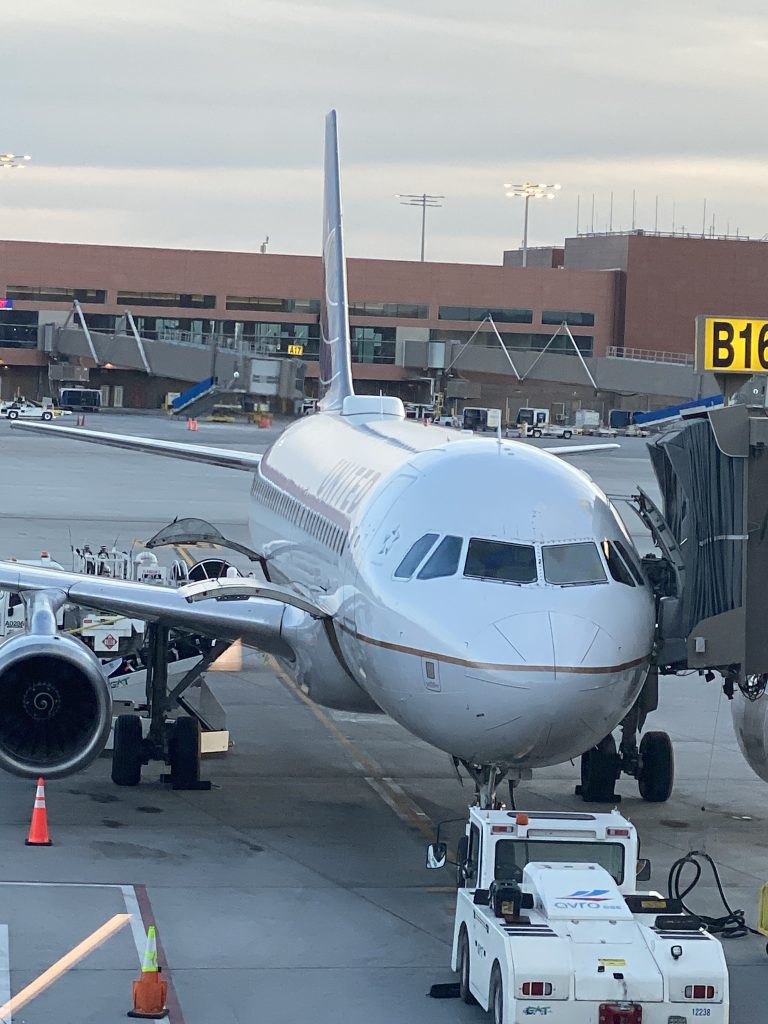 Horror Stories
I have heard some horror stories about United, however, my take on United is they are descent. They will get you to where you are going. I was reading that you would have to buy your drinks aboard. But that wasn't true if you were drinking soda. It was the alcohol that you would have to pay for.
I heard that you had to pay for your carry-on. Nope, that was free of charge. They even gave me a full can of Coke.
Fly again
For my first flight on United, yea I would fly them again. But I would upgrade to a bigger seat. One of the best things I like about my flight on United is they made everyone stay seated and the people with tight connections got to get off first. That was me and it made it nice.