Another day and some more food. Yep, that is the cruising life.
Breakfast
Here is the menu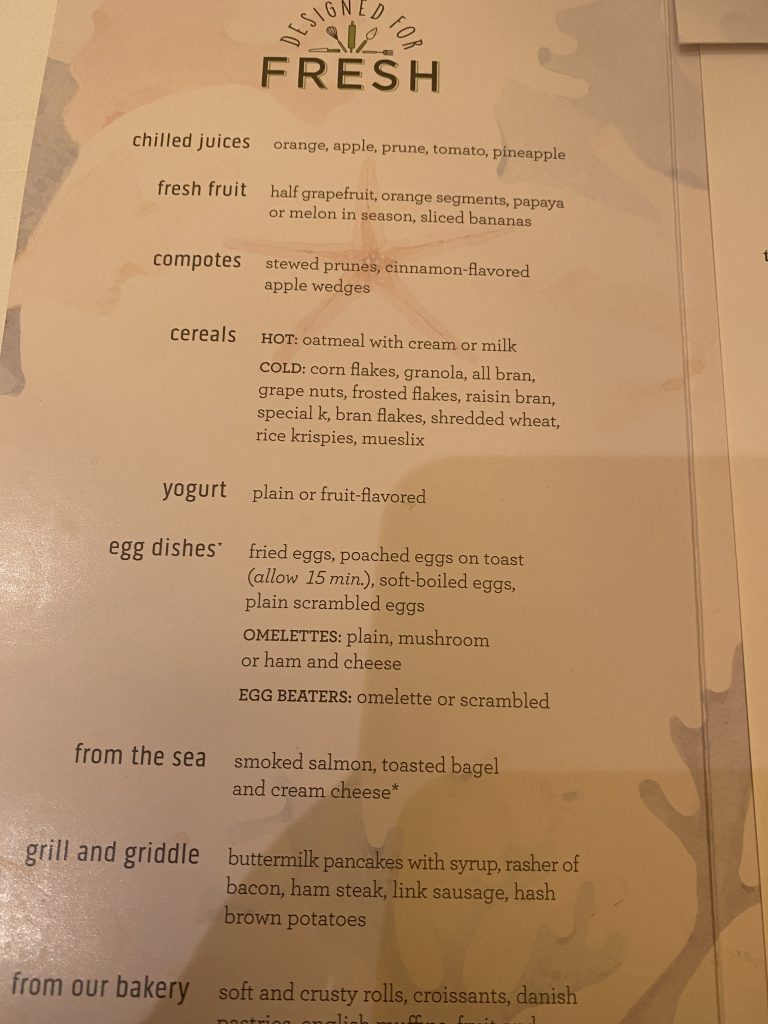 I got french toast and eggs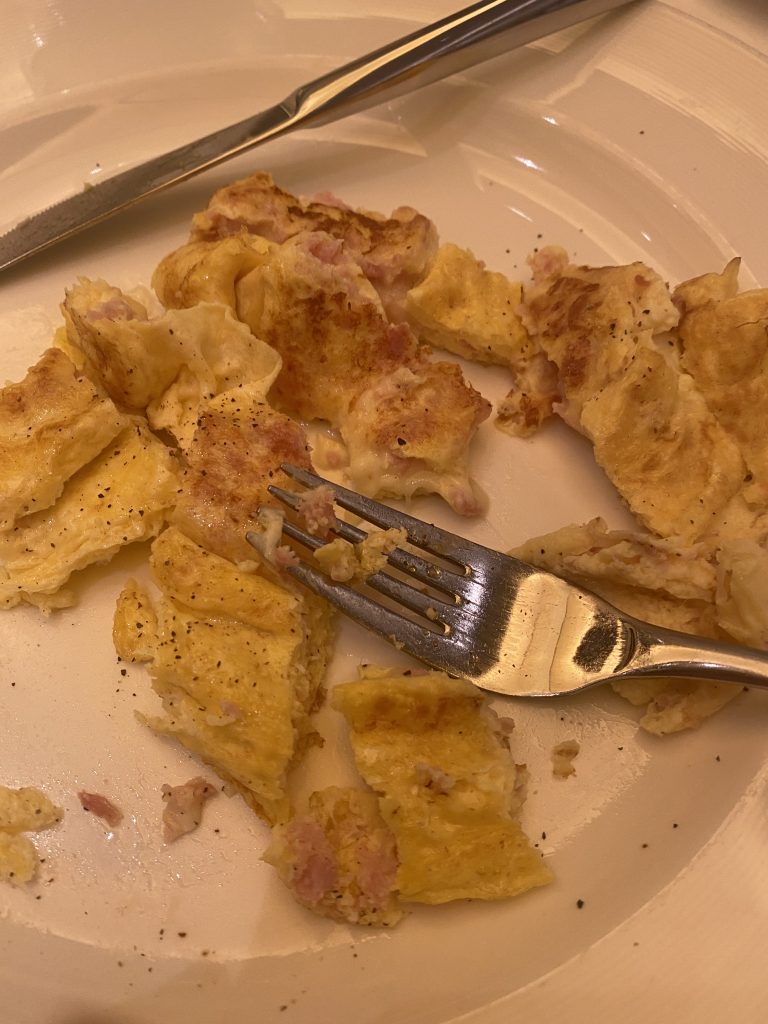 Lunch
I was in the buffet today, I can't remember why. But, we did.
I had a salad and some fruit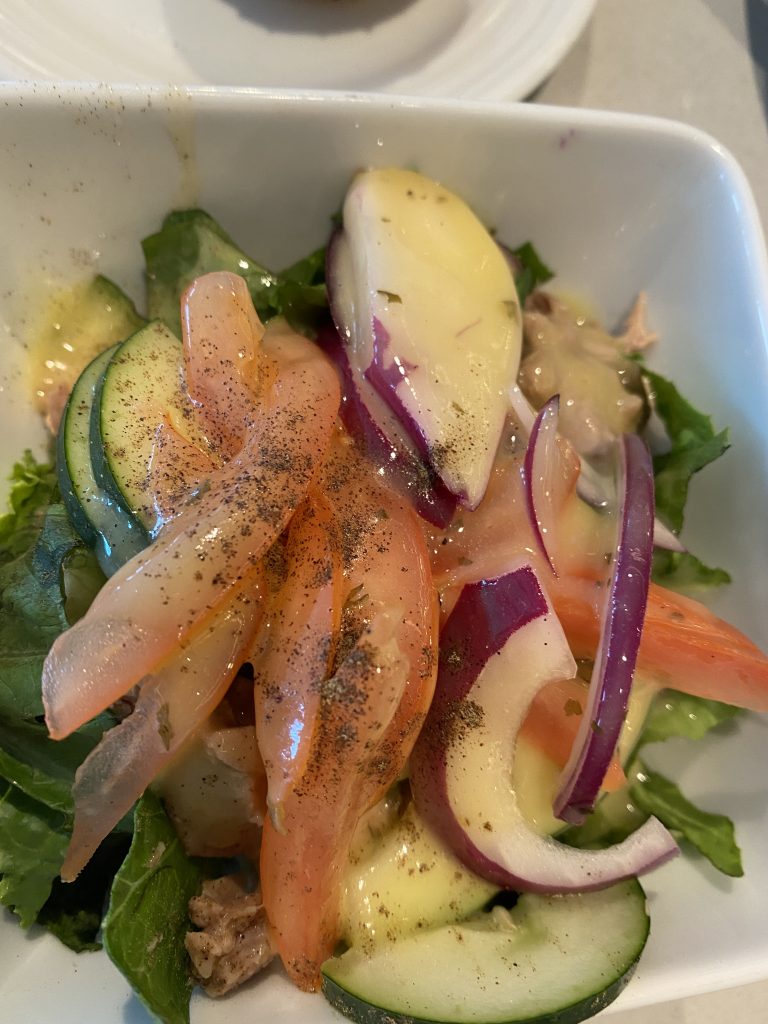 And some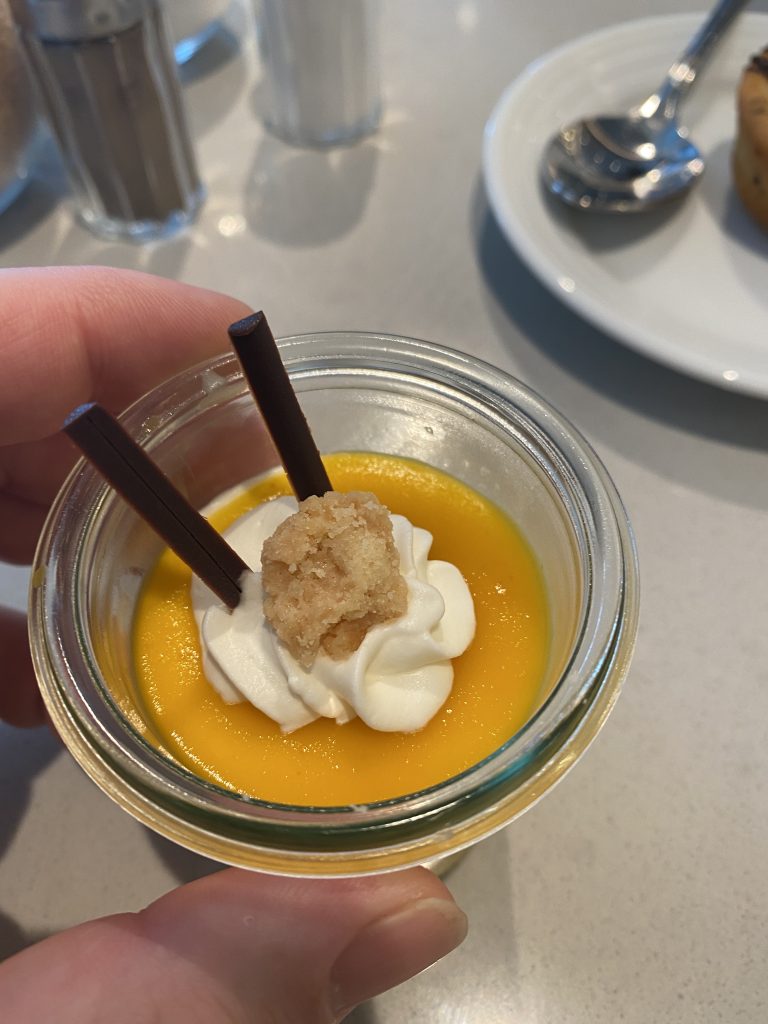 Dinner
It was Italian night in the main dining room.
My wife had the iced peach Bellini soup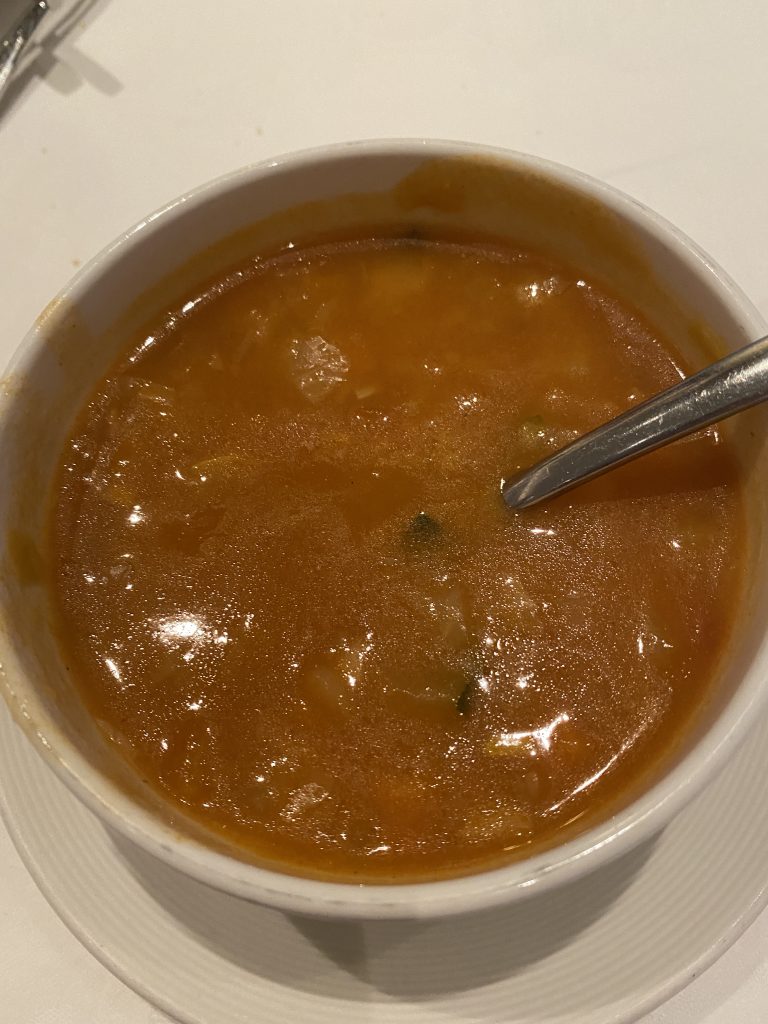 I had the Italian Salad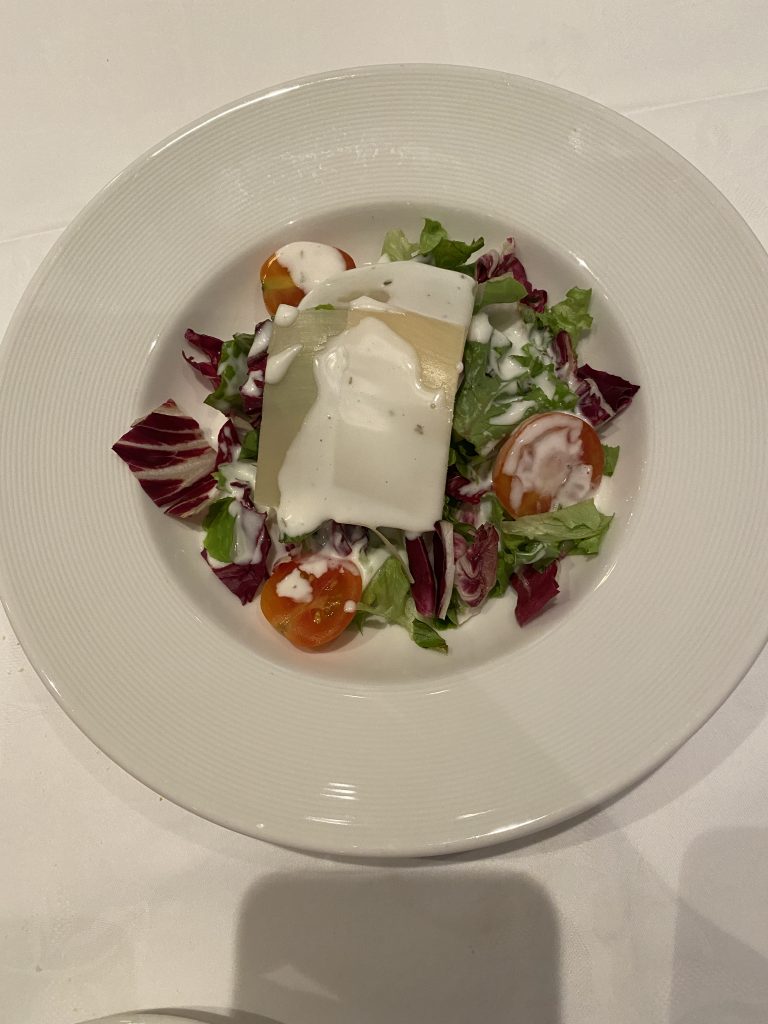 For the main course
My wife had the Breaded Chicken Breast, Prosecco Radicchio Cream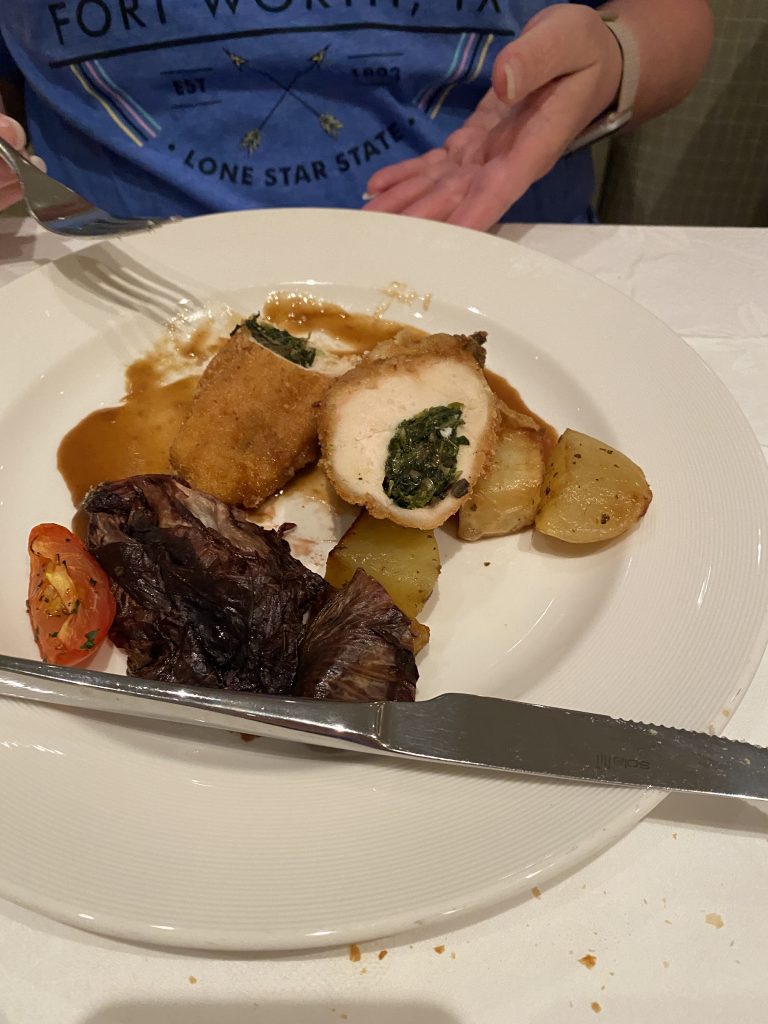 I had the Tuscan-style Beef Striploin Steak, Chianti Red Wine Sauce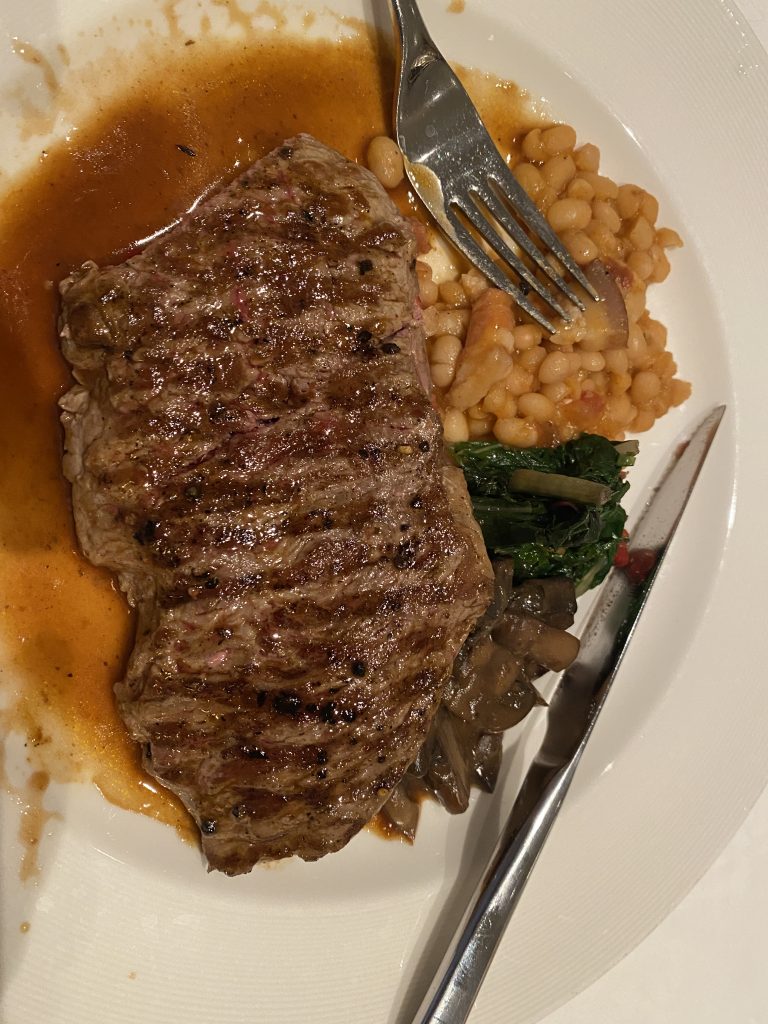 Dessert
The French Vanilla Bean Crème Brulee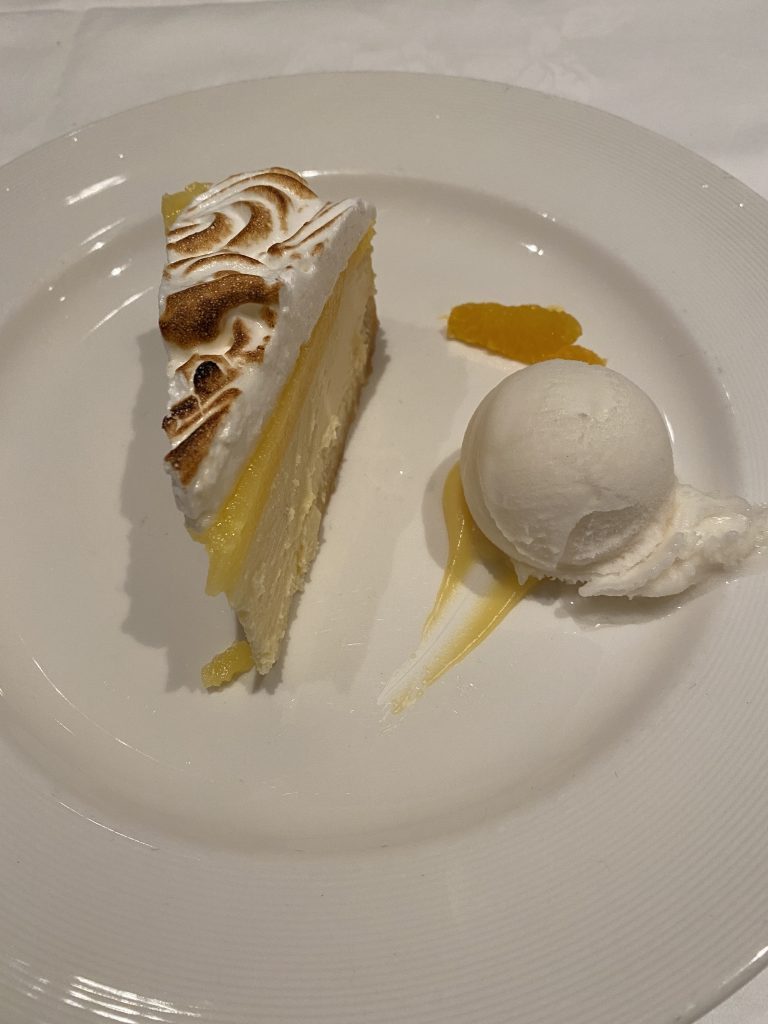 Menus
Video