This is a country in North America, yes, there is something else besides the United States.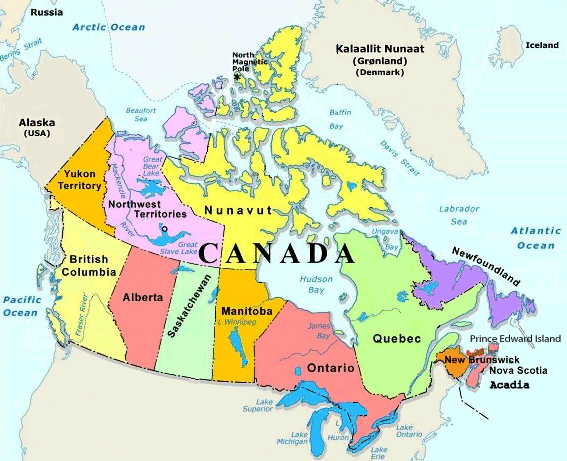 Facts
Here are some facts about Canada.
Capital
Largest City
Languages
Independence from the United Kingdom
Government

Monarch
Governor General
Prime Minister

Population
Driving side
Made up of 10 provinces and three territories
History
Here is some history of Canada
Indigenous peoples

It is believed they are from Siberia via the Bering land bridge, about 14,000 years ago.

European Colonization

Leif Erikson is believed to be the first European to explore Eastern Canada.
In 1583, Sir Humphrey Gilbert founded St. Joh's Newfoundland, an American English seasonal camp.
First permanent year-round European settlements at

British North America

In 1763, the First Nation treaty rights.
St. John Island (Prince Edward Island)
Canada was on the main front lines in the war of 1812 between the United States and the United Kingdom.
There is so much more information about Canada. You can use Google or your favorite search engine to find out more.