Room Comfort

Room Cleanliness

Value

Staff Services

Wi-Fi, Free

Shuttle

Facilities
Name of Hotel
Double Tree inn
Address
2800 Via Cabrillo-marina, San Pedro, CA 90731
Website
Room Comfort:
We stayed in room 134, it was quite a walk to get to the room, but that is OK. The room was good and cold. It felt so good nice and cold. It was a nice room. However, it is darker than dark in the room. I know it is just a hotel room, but still get some light in the rooms. The bathroom was dark and my wife complained about that. The fan also didn't work in the bathroom.
Room Cleanliness:
You walk into the room and it was clean and nice. It didn't look run down or old. Like some of the rooms that we have stayed in.
Value:
For the price we paid for one night, $244.14, yes that is how much we paid for the room. But it was close to the port, they offered a shuttle service to the cruise port. So that was a plus.
Staff Services:
This area they excelled in at this hotel. They gave us warm cookies upon check-in and I went and had an issue. I asked for a couple more cookies and they gave them to me. We did have an issue with the patio door and they came out and fixed the door. Even went and got a couple of Diet Cokes and more cookies.
WiFi
When first logging in, it asked to sign up for Hilton Honors. I am already a member, but it offers me an option about logging in. I then found the promo code that I could enter. Once I figured that out it was good. Of course, I enabled the VPN to protect myself while connected to the internet. Not sure what kind it was. I didn't see any access points. It did its job. I was able to
Check my email
Surf the web.
Sync my notes
Sync my blog posts
I couldn't sync my photos to iCloud and I never tried to upload a video.
Facilities:
The building was huge, I mean it is right next to a Yacht club and it has a lot of conference rooms. The maintenance crew was amazing. They came and fixed the door going out to the pool. I went to close it and lock it and it broke, didn't know I had that much power.
/gallery
They fixed it and then brought my wife a couple of Diet Coke and more cookies.
Breakfast:
This wasn't a free breakfast, but it was a sit-down and pay. We got an All-American breakfast and split it between the two of us.
We just charged dinner and breakfast to our room.
Summary:
It was a good place to stay and it was a convenient place to stay. Nice area and it was a big place and it looks like a lot of people use it to host meetings.
Was it worth it
In a way it was worth it, it had a free shuttle to the cruise port, but if you needed to go to a store or find something else to eat besides the onsite restaurant. If you have a car you could go places, but we didn't. Yes, they charge a $15 parking fee per day.
Room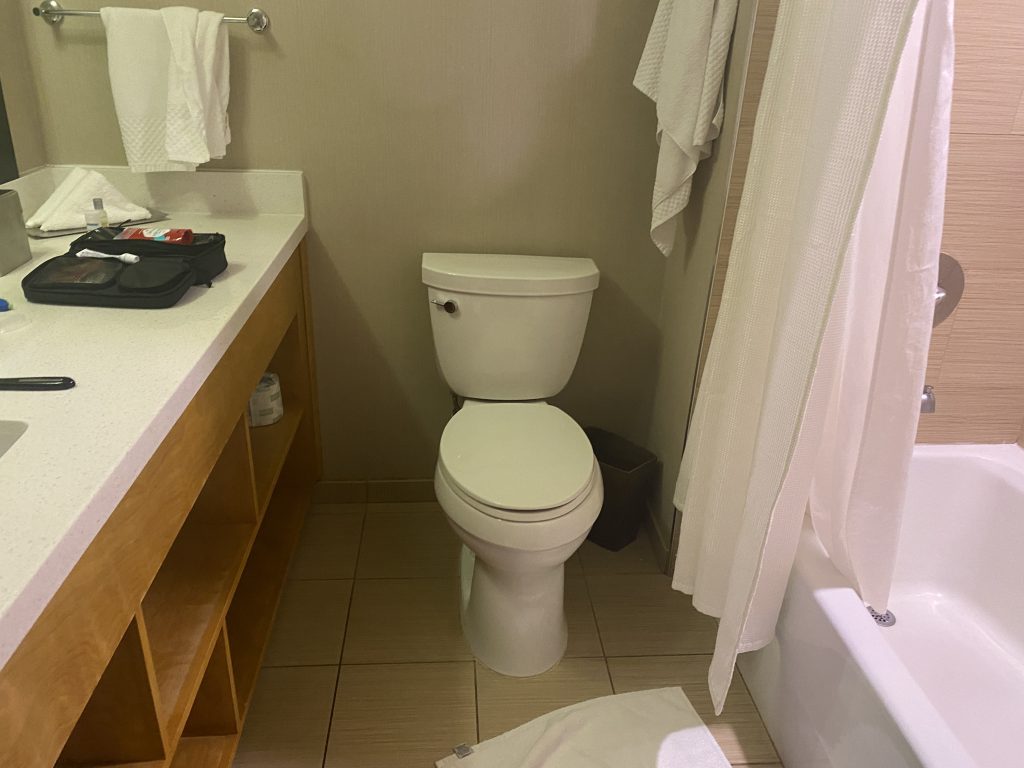 Hotel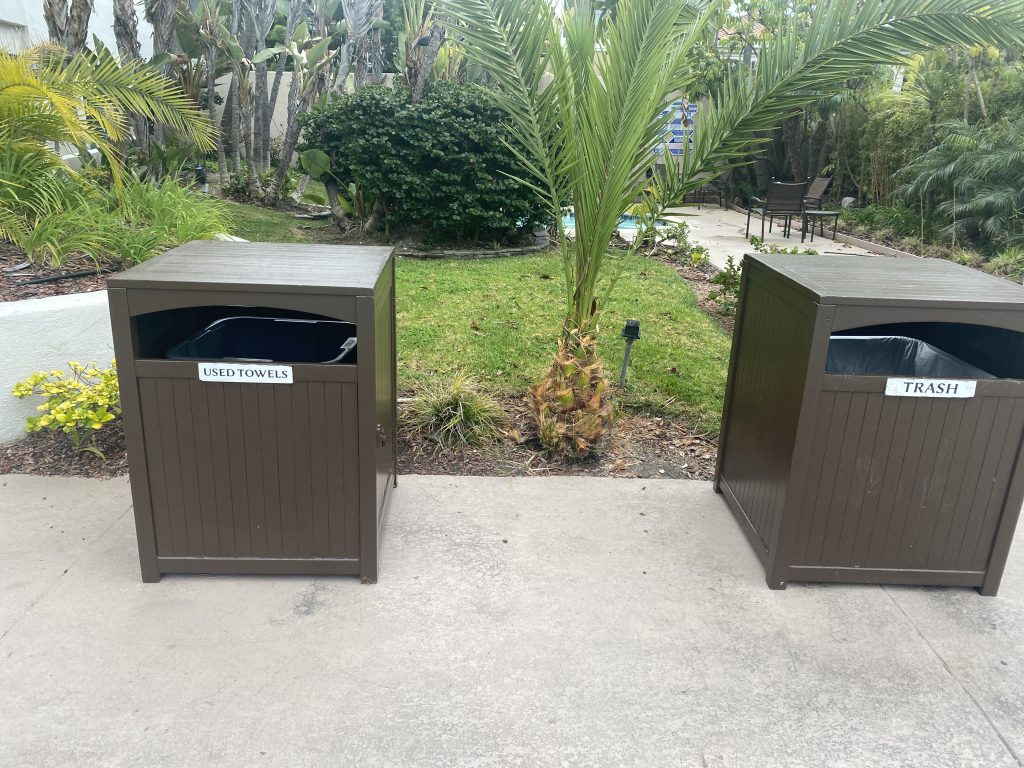 Video