At LAX, you have to get off the plane and find your way to the baggage claim area. Then proceeded to the shuttle area that will take you to the Uber lot.
Make your way
To terminal 1 where the shuttle picks you up and takes you to the Uber lot. Just getting out of LAX was a total nightmare. I mean it was like a good hour before we got to the Uber lot. Then we had to wait for the Uber to come and pick us up.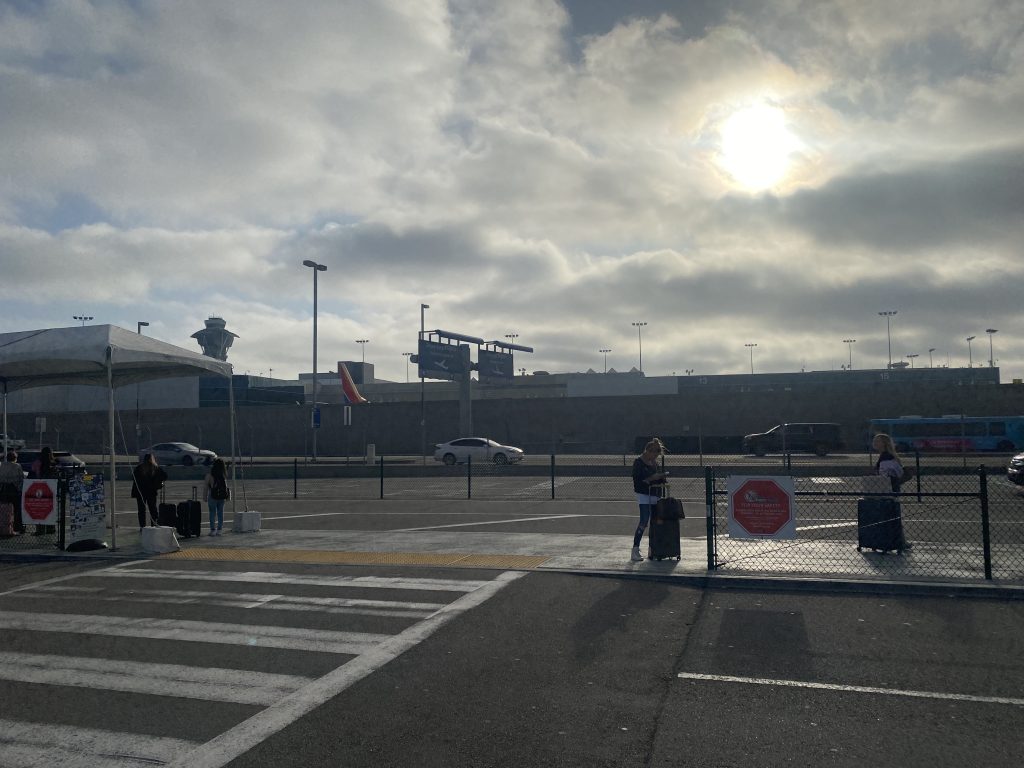 Uber
The app was really smooth and easy to use once we arrived at the Uber parking lot. The driver picked us up and he was a really nice guy. He was in his 60s but you wouldn't guess that by looking at him.
We talked the whole way there, it was a good ride. The cost was $54.91 for the ride and then a tip. That beats the car service price I was going to book. That was $110.00, so yea, we saved some money.
If you need a ride out of the LAX and don't need a car, then I would suggest that you do the Uber thing. I am sure you could use Lyft, but I have only used Uber.,
Worth it
It was cheaper and more convenient to use Uber, I would highly recommend using Uber from LAX to San Pedro and Long Beach Cruise Port.
Video