Serves Toledo and Windsor, Ontario Canada
Located
This is in Romulus, not the planet for Romulans, but in Michigan.
/map
Facts
This opened up 92 years ago, on September 4, 1930, and is a hub for Delta airlines and the focus city for Spirit Airlines.
The website is here
It has 6 runways with either an asphalt/concrete surface. The lengths range from 8,500 to 12,003 Feet.
Total passengers for 2021 23,610,755 and 286,909 aircraft operations.
Airport
Along with the 6 runways, it was 2 terminals and 129 service gates. Those terminals take you to 30 international destinations and 39 states across the United States. That makes it able to go to over 140 destinations.
Ann Arbor, Windsor, Ontario, Southwestern Ontario (Canada), Toledo, Ohio, and of course the Metropolitan area.
Being a base for Sprit airlines and Delta.
Delta
This is a hub for Delta, but it is a gateway to Asia and the Eastern United States. Now that is odd, I would figure JFK or Atlanta as being the gateway to Asia.
Other Airlines
Delta and Spirit aren't the only ones that fly out of Detroit. Here is a list that does
Aeromexico Connect
Air Canada Express
Air France
Alaska Airlines
American Airlines
American Eagle
Delta
Delta Connection
Frontier Airlines
Icelandair
JetBlue
Lufthansa
Royal Jordanian
Southwest Airlines
Spirit
Sun Country
United
United Express
I haven't heard of some of these airlines.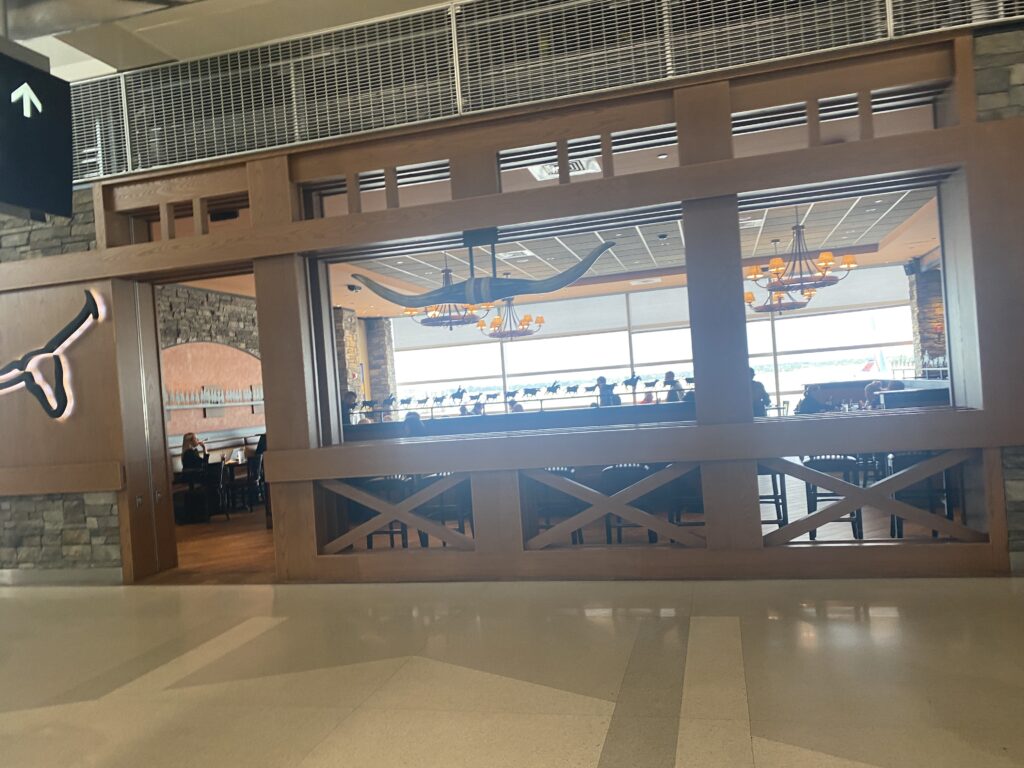 Thoughts
We stayed in the Delta terminal and didn't wander too far, but it was a nice airport. All of them except for not being able to find Gate 74, as it was behind the Restaurant which is odd.
They had some charging stations and work areas for the working class. It looked like the tram was nice, it appears that it is a big airport and that ride would be nice if you had to go a long way.
Video