How do you get around New York City? There are a lot of options you have.
Options
You have the following options in New York City:
Taxis
Subway
Rent a car
Car services
Ubers
Buses
Bikes

A lot of them everywhere
You can rent it then
I am sure there are more for you to choose from. These are just the ones I was thinking of. What did I use?
Car Service
I found a car service called Carmel. They had reasonable prices. So I went with them.
You can download the app. It looks like this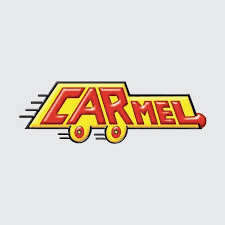 You can visit them on the web here
Was it good?
Carmel
I booked three rides with them.
From Laguardia to the hotel
From Hotel to Brooklyn Cruise port
From Cruise Port to Laguardia
How did it go?
We were late getting into New York due to a major storm in Orlando. I called the car service and they said to go to the car services location and they would be there in 10 to 15 minutes. Didn't come. After 30 minutes they call and said we are sorry but we have no SUVs available to pick you up.
I said: what do you mean? I reserved one.
They said I know, but we don't have any cars. Sorry!
I said what are you going to do about it since you left us stuck at the airport.
They said, sorry. Then hang up.
What the hell!!
They said that someone would call me in the morning. They never did. I did get a refund.
LGA to hotel
To get to the hotel, I talked to another car service that was waiting to pick up a ride. He called and tried to get us a ride. But they didn't have any SUVs free. I had Uber on my phone. Luckily, it wasn't signed out. I ordered an SUV and it showed up within 20 min and we got to the hotel. Yes, it cost a bit more, but what do you do when you are stuck?
Hotel to Cruise port
They came early, I mean like 10 min early. I was still up in the room when everyone else was getting in the SUV while I was doing the room tour. So I didn't get any pictures of the room. I headed down.
We got to the cruise port, after driving down thru Times Square again. We went under the river and my wife didn't like that. But we got to the cruise port. Pretty quickly. It was a nice drive. I was surprised the ride went smoothly.
On top of the cost of the trip, I paid the $10 dollar toll for the tunnel, and tip. I am just happy they showed up.
Port to LGA
The driver showed up a bit before 9 AM which was fine. We just got out of the terminal and were walking to where the car services picked up passengers. He found us by pulling up in front of everyone and parked on an angle we loaded everything in and away we went.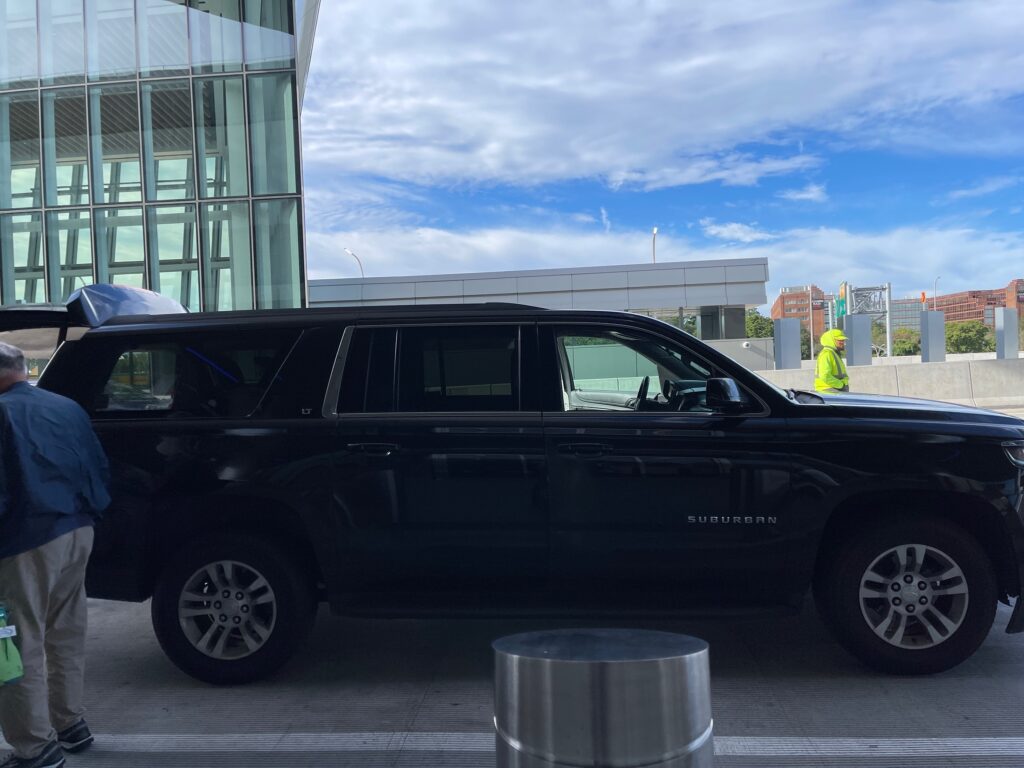 Thoughts
Yes, things happen all the time. But, there are always backups out there. I would use them again. They are in several cities around the United States. The service was good besides that first ride. But you know stuff happens.