Another deck that spans the whole ship with no staterooms. We will be talking about another one later on.
What is on Deck 5
Well, for starters we have the Pacifica Theatre at the front of the ship. This is the first floor of it.
The rest of the deck consists of:
Conference center
Art and Photo Gallery
Royal Shops
Overlook of the Centrum
Café Latte-tudes

They serve Starbucks

Extra Cost
Also, they wanted to charge me money for water on disembarkation day. Like, 2 dollars.

Next Cruise
Minstrel Dining room
Interesting
The way they have the royal shops set up is that you will have to walk thru them to get to the front of the ship. It is a good way to pull in the business from people who are wanting to walk to the theatre. Also offered a place to get coffee as well, and they did have a place to pick up some desserts.
Here is a look at some photos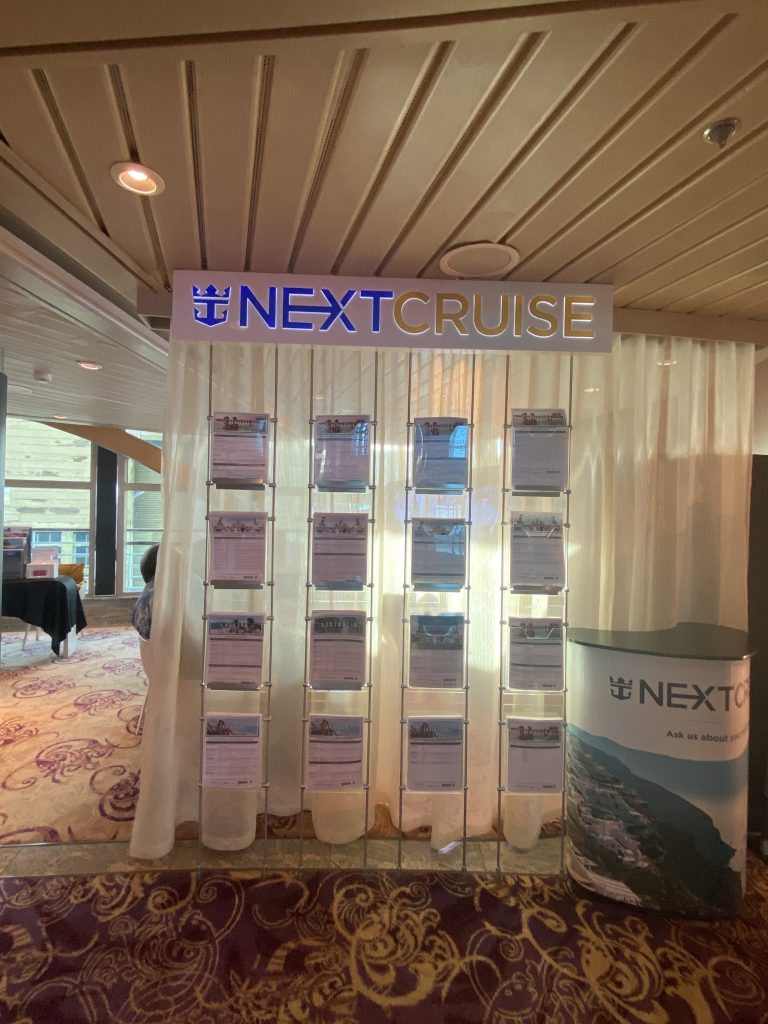 Video
Yep, I did a video