Another deck that runs from the front to the back of the ship with no staterooms.
Offers
What does it offer? Well let's find out:
Vitality Spa and fitness center
Solarium
Whirlpools
Solarium bar
Pool bar
Park Café
Towel station

You have to check out the towels and return them before the end of the cruise, or it is a $25 charge.

Main pool
Table tennis or Ping Pong
Coffee station
Windjammer Café (post is up)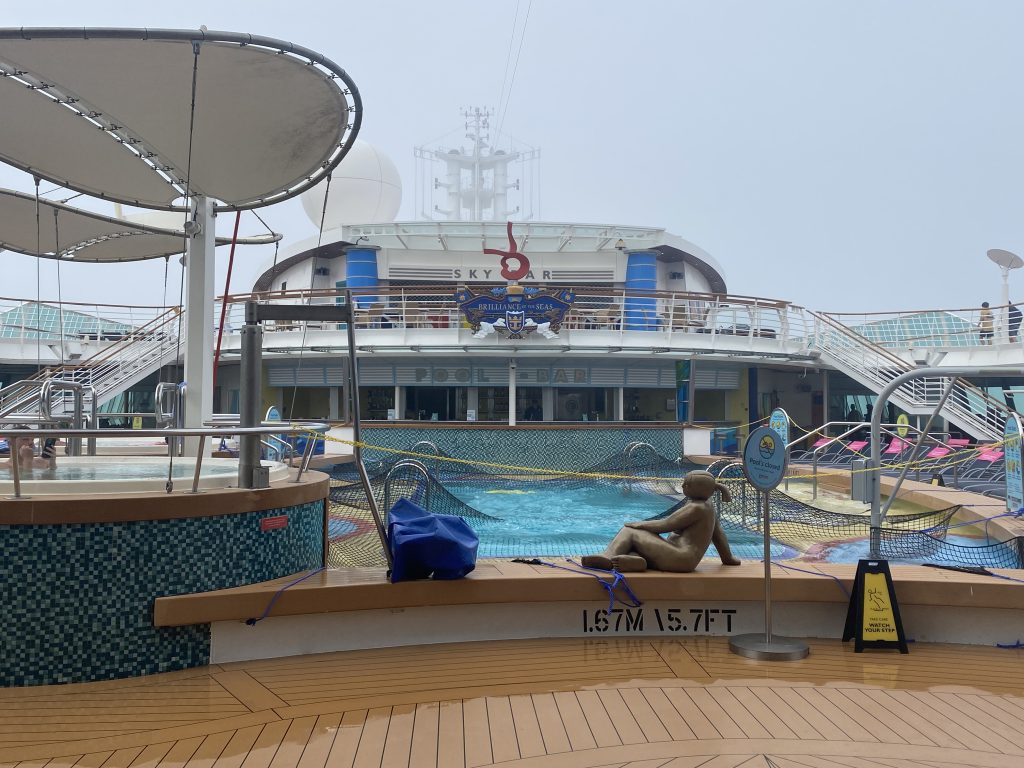 Park Café
Now this is different indeed as they have the following hours
Breakfast
Snacks

12 PM to 5:30 PM
8:30 PM to 12:30 AM
So if you didn't get to eat at night I am not sure why not, either in the dining room or the buffet, you can come here and get some snacks.
Noticed that they aren't open on Port days. So no snacks for you on those days.Until later in the day.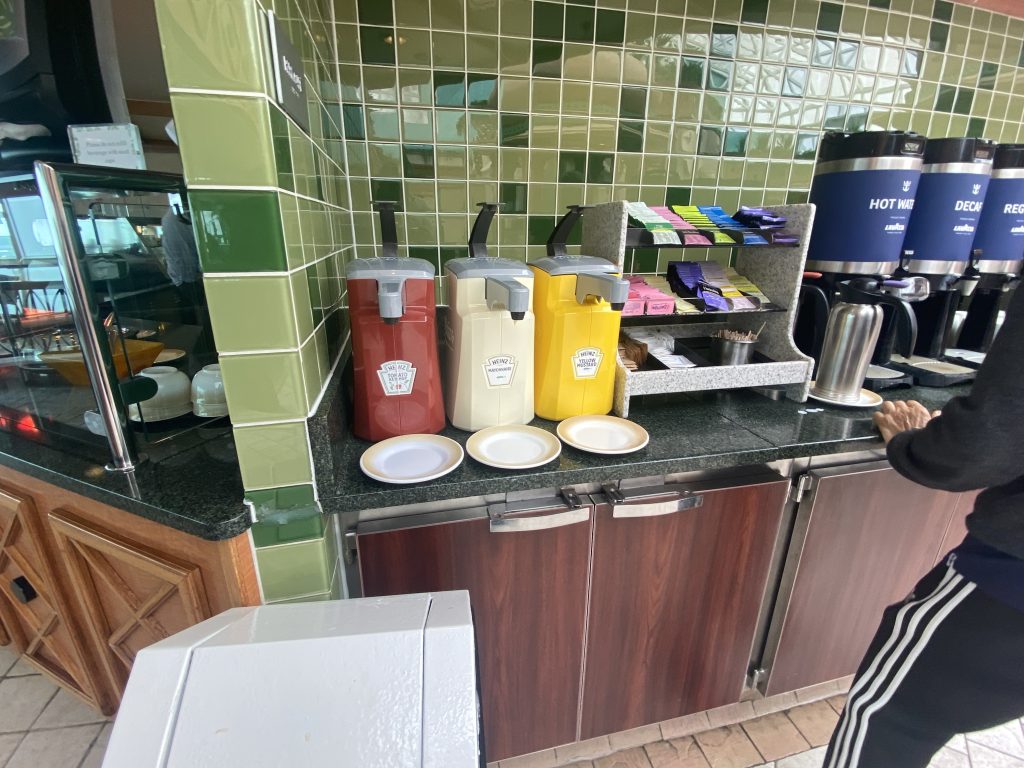 Video
Yep, I did a video