After we spent the morning at Independence Hall again we needed some lunch before we headed to the airport.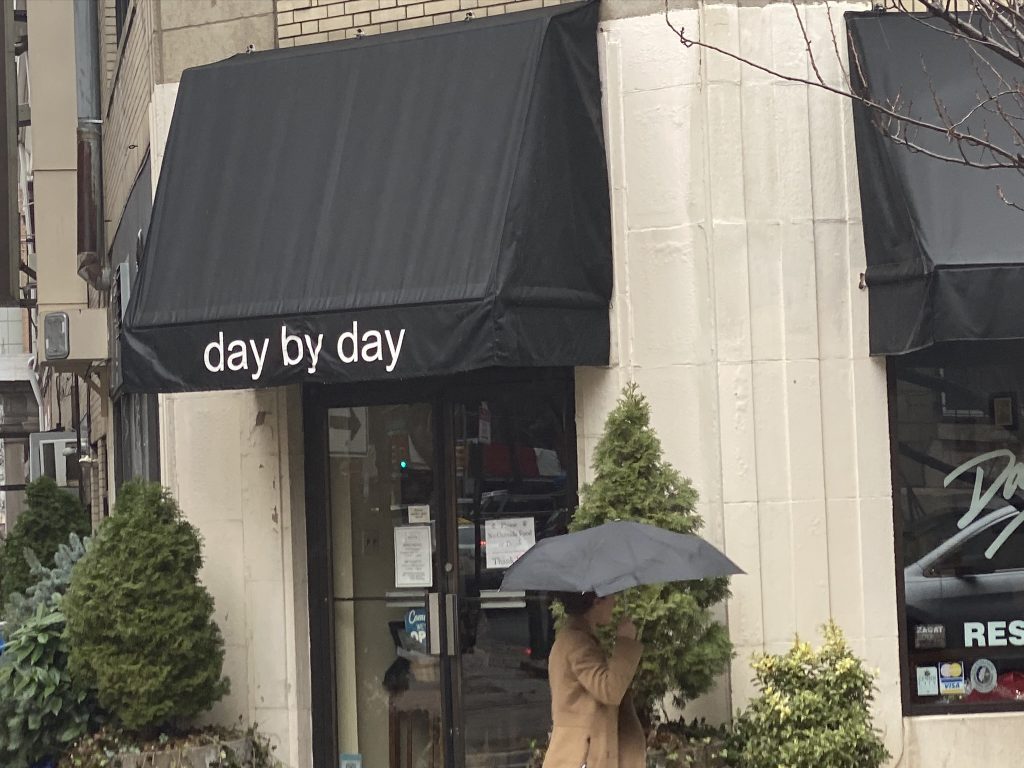 Located
Menu
They have a menu up on the wall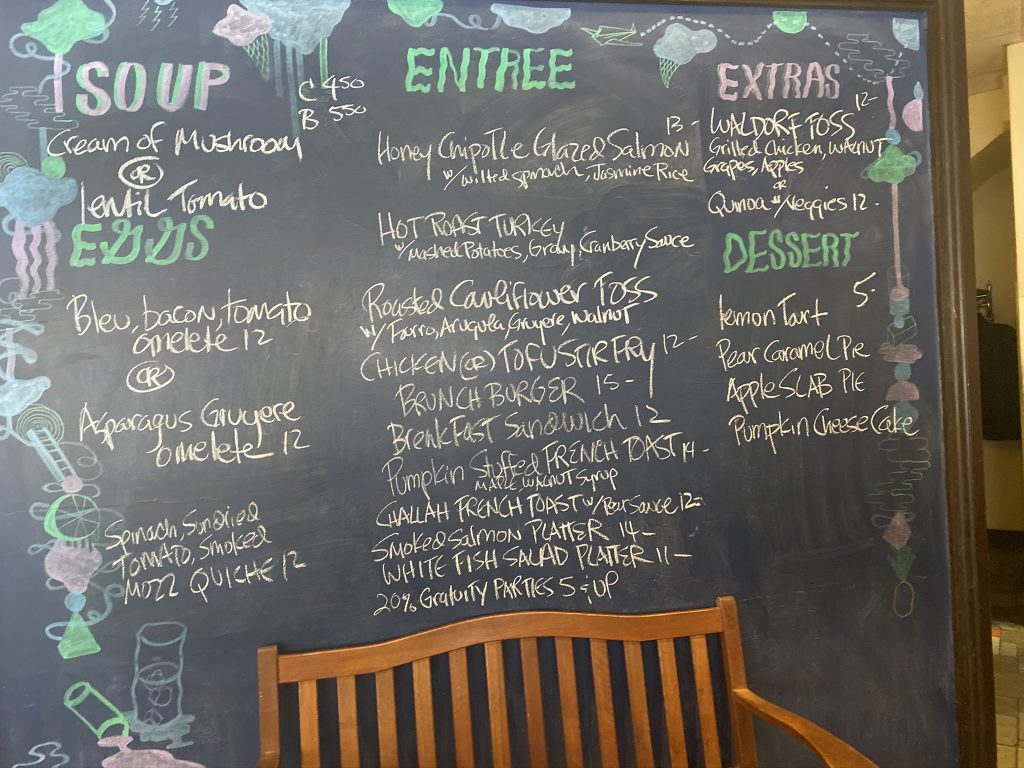 And here is a picture of the menu they hand out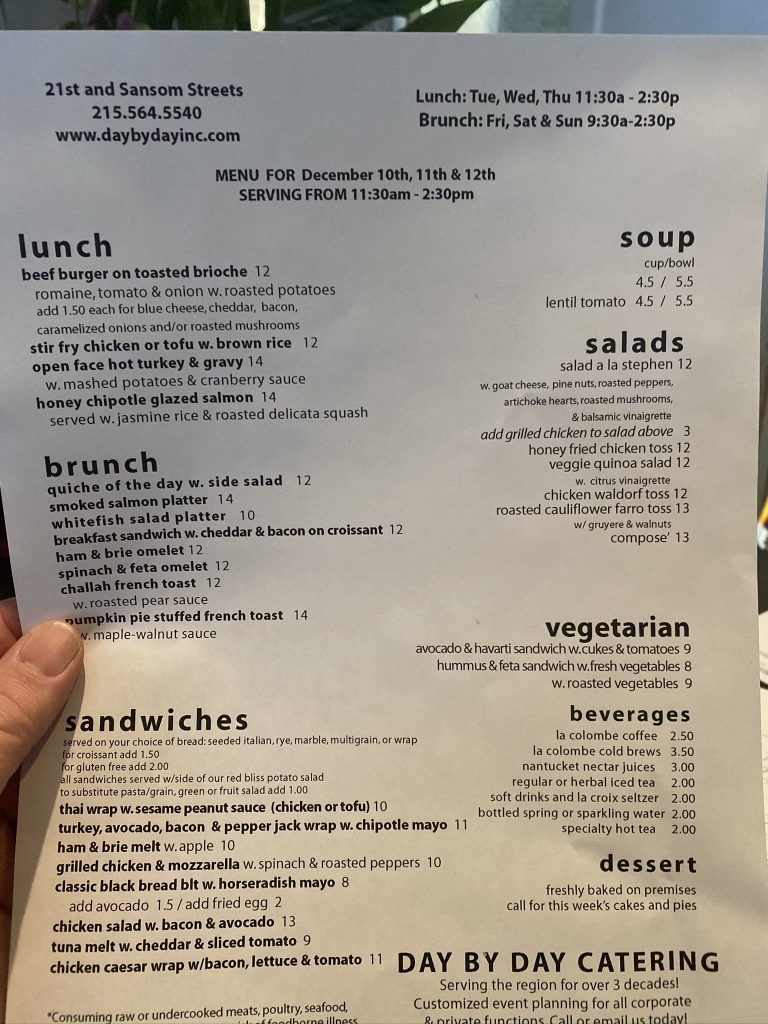 Yes, they are the same.
What did we get
I got the pumpkin pie stuffed French toast with some maple-walnut sauce. It was good, I know, I know I didn't get a picture of the food. I thought I did but I didn't.
My wife got the burger, which I thought was odd, she didn't like it. I called it in my mind, she did like my French toast. She ate most of them.
My opinion
This restaurant did something that I thought was cool. I can't or won't say what they did but they earned my respect and I will be a repeat customer when I am back in Philly. I would totally recommend this place to eat.