For many many years, I packed all the tech and cords. I got a cord bag so that we could keep all of our (my) technology powered. She said I complain too much, it isn't complaining, but just little hints that she might need to start taking her own cords and have them organized. One day out of the blue my wife looked on Amazon and found this bag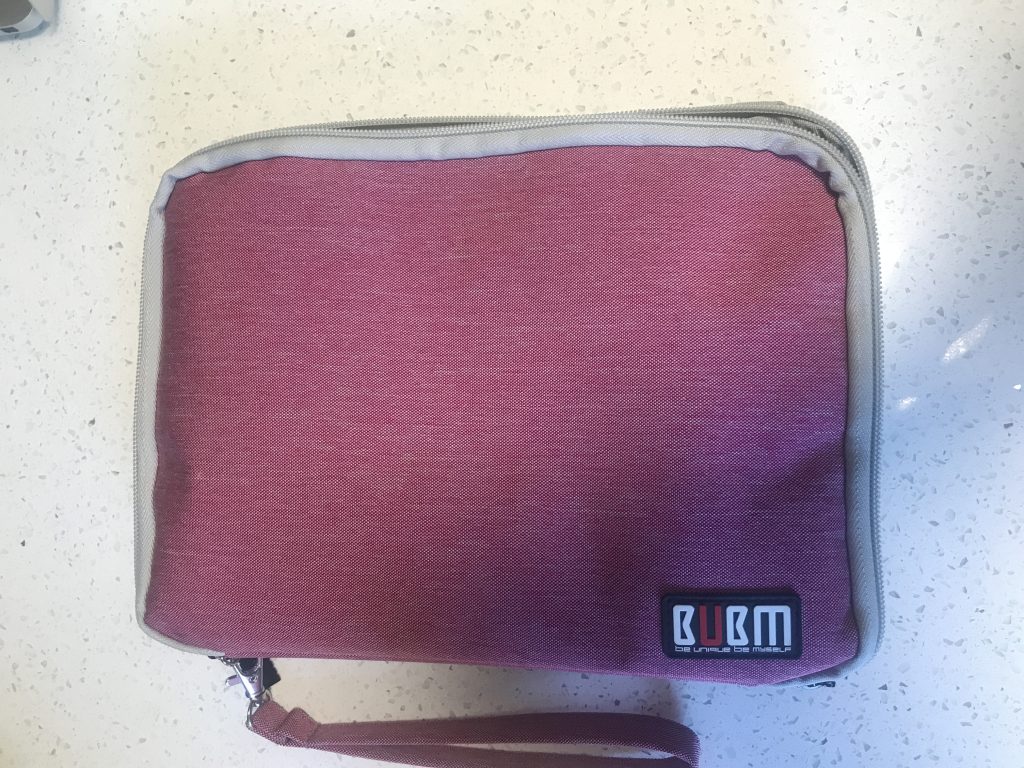 What she has
She also got her own cords to power
She also got a power bank and a wall plug. 
Design
It is 6 1/2″ wide and 8″ long 2″ tall and of course it is pink. It is a BUBM brand with a motto of "Be unique be myself".
The bag consists of two zipper pockets and room for an iPad. The first zipper pocket consists of the following:
4 small mesh cord holder
1 big mesh cord holder
Another side 3 mesh smaller pockets
1 small zipper pocket
This holds the following:
iPhone and iPad chargers
iWatch charger
A flash drive
Headphones
Charger for the power bank
Zipper holds misc. things

Mine holds a 6 port USB charger
The second zipper pocket consists of two big mesh pocket and a place for an iPad.
Handy
Since she got this, she has been on two trips and this has come in handy. Where she can charge her own things and other peoples if they forget cords, sort of like I have been doing.
Now what
She said something along the lines of "I wish I would have done this sooner". So now I get to get have my cords back.