After watching Shazam and it is filmed in Philly. I wanted to find the Christmas village that they used in the show. Of course, that didn't exist but this is something like it.
Located
The Christmas Village is located here.
Love Park
This is also where the Love park is at, right in the middle of Christmas village. This is also where the I love Philly sign is at well.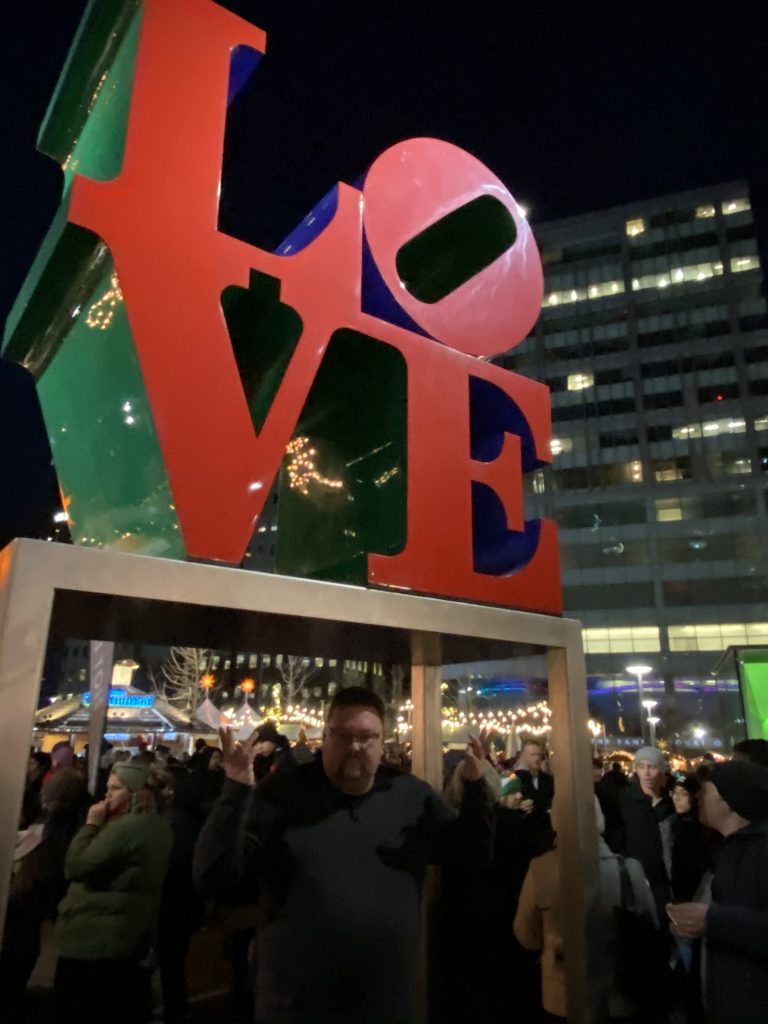 Christmas village
This spawned two city blocks, this was around the city hall area and across the street. They had a whole bunch of shops. The longest line was for a hot drink, not sure what it was. Might be spiked cider or some type of hot drink. A lot of people had little mugs drinking it. I could smell the alcohol. Maybe it was Irish coffee, who knows. I just know I wasn't going to stand in that line.
There was an ice skating ring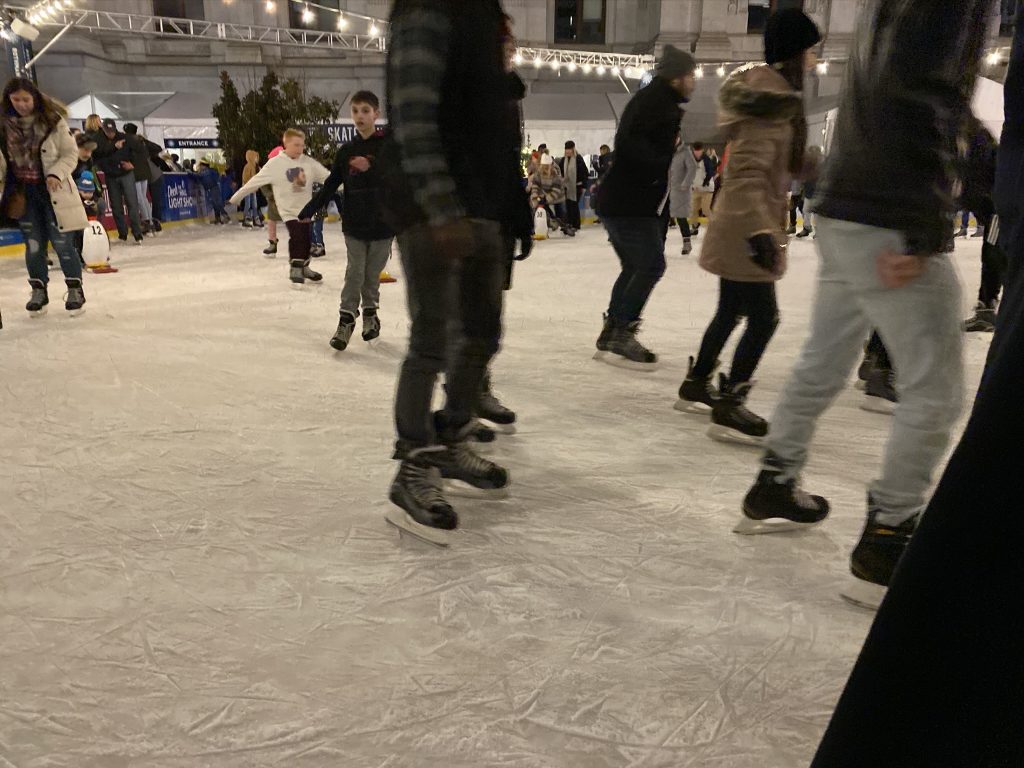 Ferris wheel I didn't get a picture of it, the wife didn't want to that way.
More pictures
How I got there
It was within walking distance of the Airbnb we were staying at. I have walked a lot. So it was worth it.