You are on a cruise and how do they know it is you? Well, you have this thing called a cruise card. I always wore this around my neck and it allowed you to buy things on the ship. Get off and on the ship with it. Now they have a new thing.
Cruise Cards
Princess is moving towards using medallions on all of their ships and they will be phasing these cards out.
Here is what a card looks like, note this isn't my card.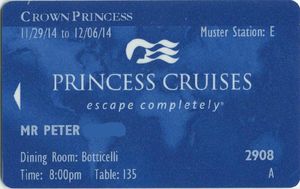 And going towards this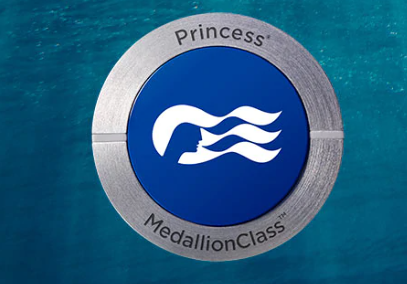 Unboxing
Here is what the medallion looks like:
Here is a video of the unboxing of the medallion class.
My Thoughts
So here are my thoughts on the matter. I really didn't like the card option as that card kept on failing due to it being so close to my phone. I know my wife had a lot of trouble with the one card. I had to take it off when leaving the ship or ordering something or buying something. But the new way of doing things is quite nice. It opened up my door when I got close. Getting on and off the ship was a lot easier.
Overall I quite like this new way of doing things. Life is much better with the medallion class cruise card replacement.