We stayed in cabin 9630, on the ship's ninth floor and the right-hand side. If you are facing forward.
Position of Cabin
It is located a way down this hallway,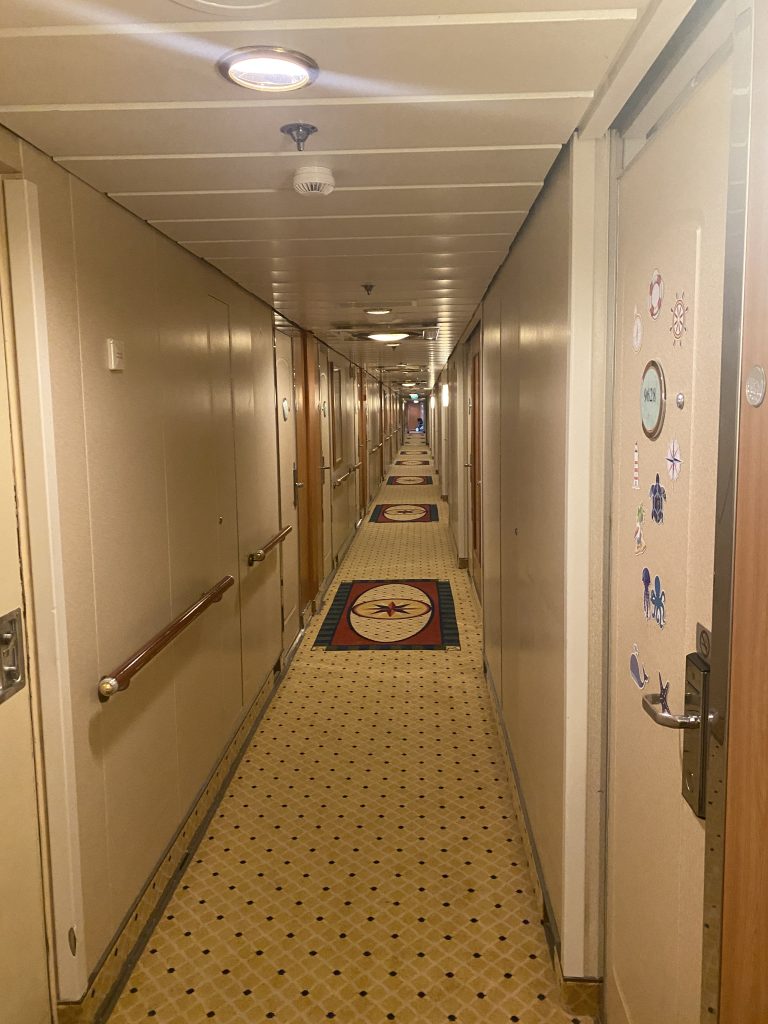 This is what it looks like at the cabin looking towards the stairs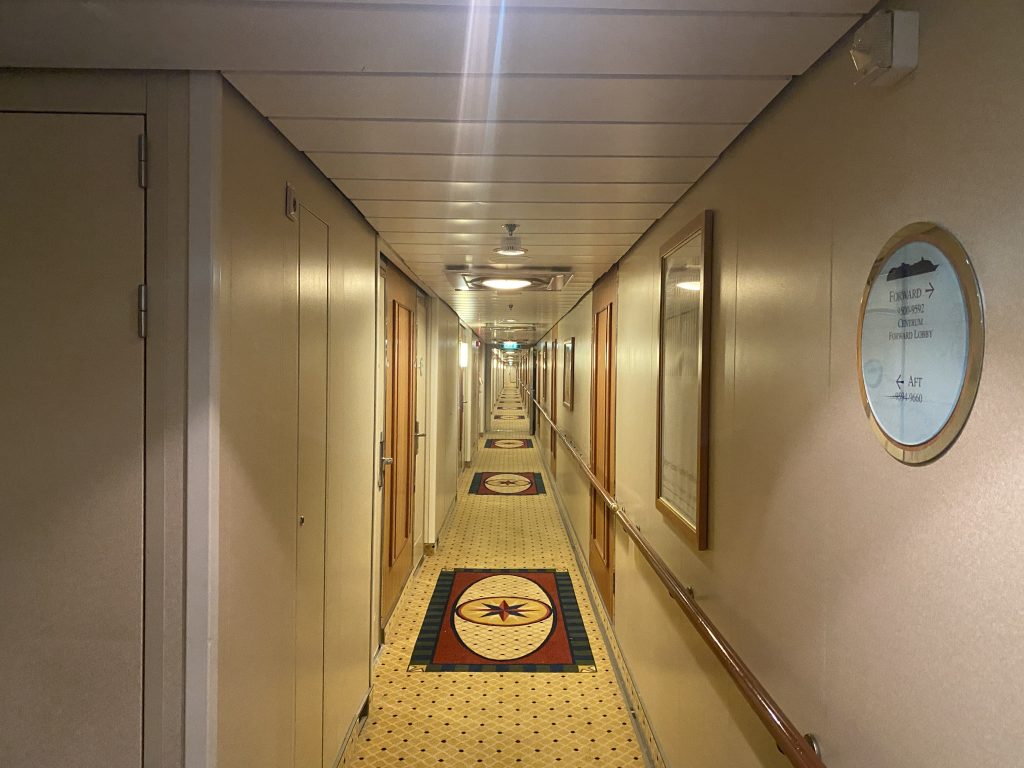 The cabin consists of a bathroom, a closet, a desk, a sofa, a bed, a small TV, a pull-down bed, and a balcony.
The Cabin
You walk in the door, and to your left is the closet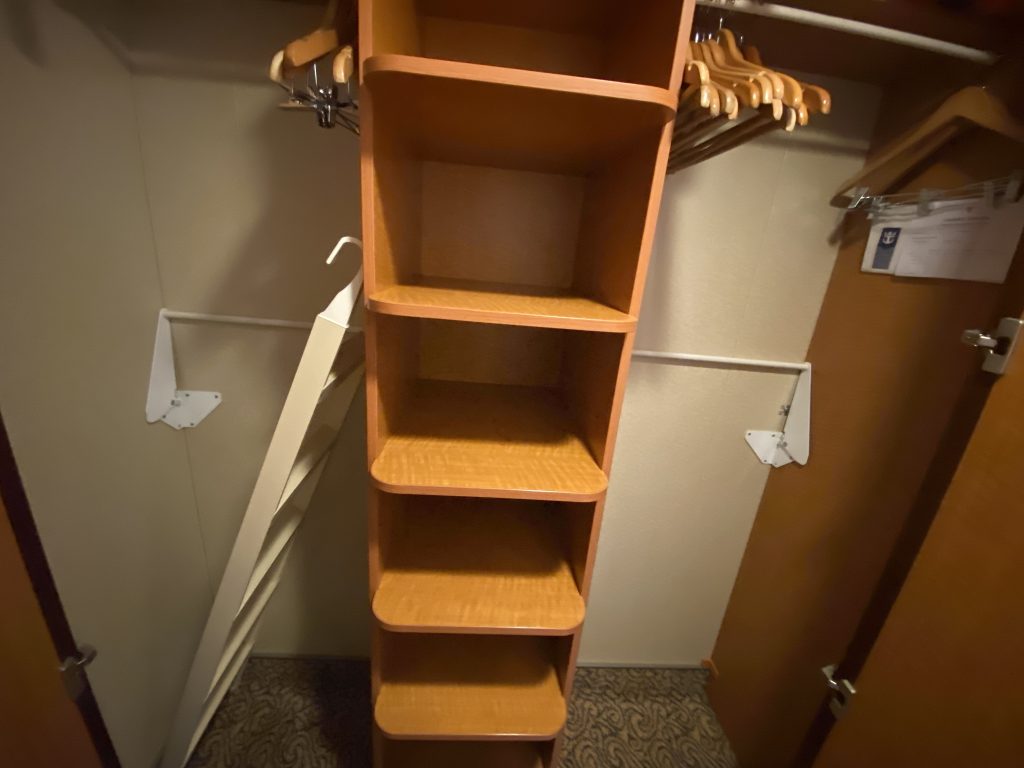 To the right is the bathroom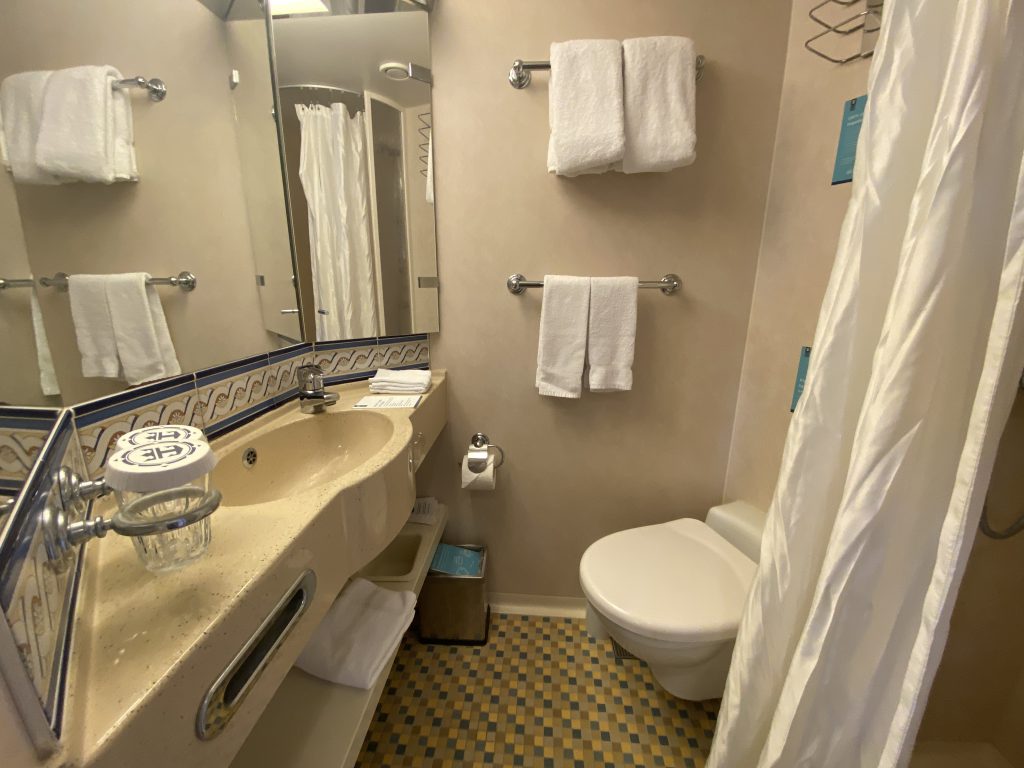 Move into the cabin's center, which is what it looks like.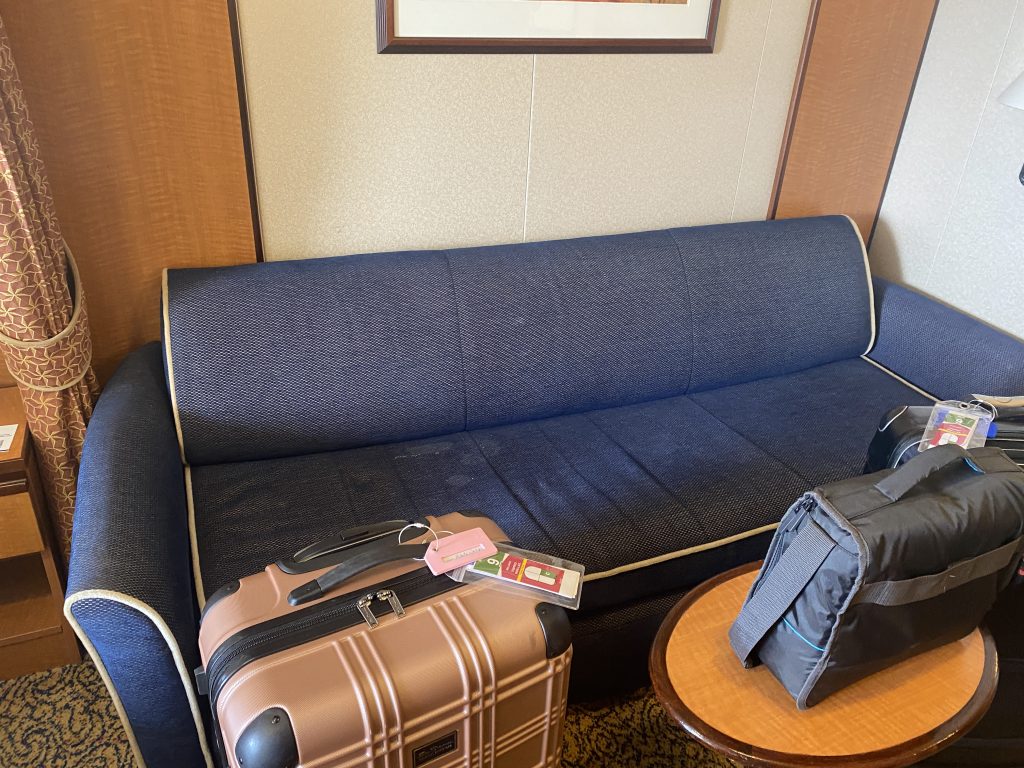 The closest was nice and big, and they had enough hangers for the wife and me.
The bathroom was small, and the shower was small, and hard for me to turn around. Yes, I am a bigger guy, but still.
The desk was nice and big; we had 2 American and 2 European plugs. Which I took advantage of.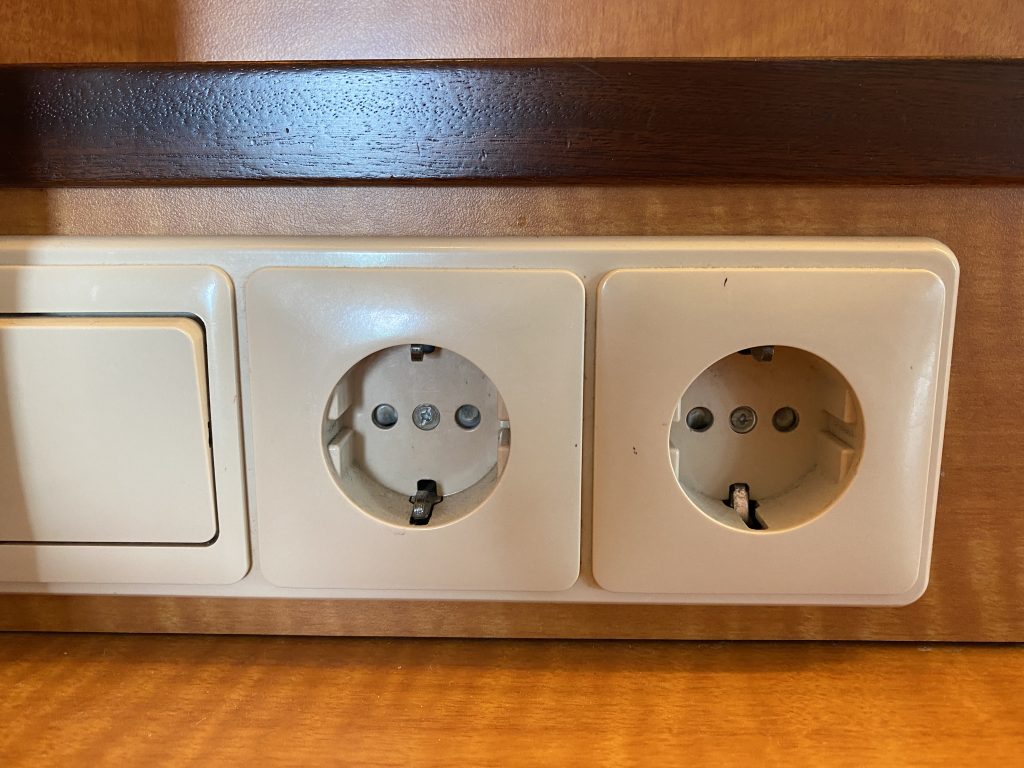 It also had to shelves behind the side mirrors and plenty of space in the drawers.
They had some useless ports that were for the modem, telephone, and data ports.
The TV was probably the smallest I have had on a cruise.
The safe was excellent. However, it didn't lock half the time due to the low battery.
Missing part of the railing on the desk
The sofa was excellent. I sat there quite a bit. It wasn't covered in the stuff.
The little table in front of it was lovely but got in the way.
The two nightstands on either side of the bed were relatively small and could barely hold my Sleep Apnea machine. I had to put the phone down. The lights above the nightstand were lovely. One was a reading lamp, and it was bright.
There was a light that you could turn on by the door, which lights off the balcony, but that light is from the inside and not out on the balcony.
The bed was so-so. My wife said it was comfy, but I didn't think so. I guess it is all a matter of opinion.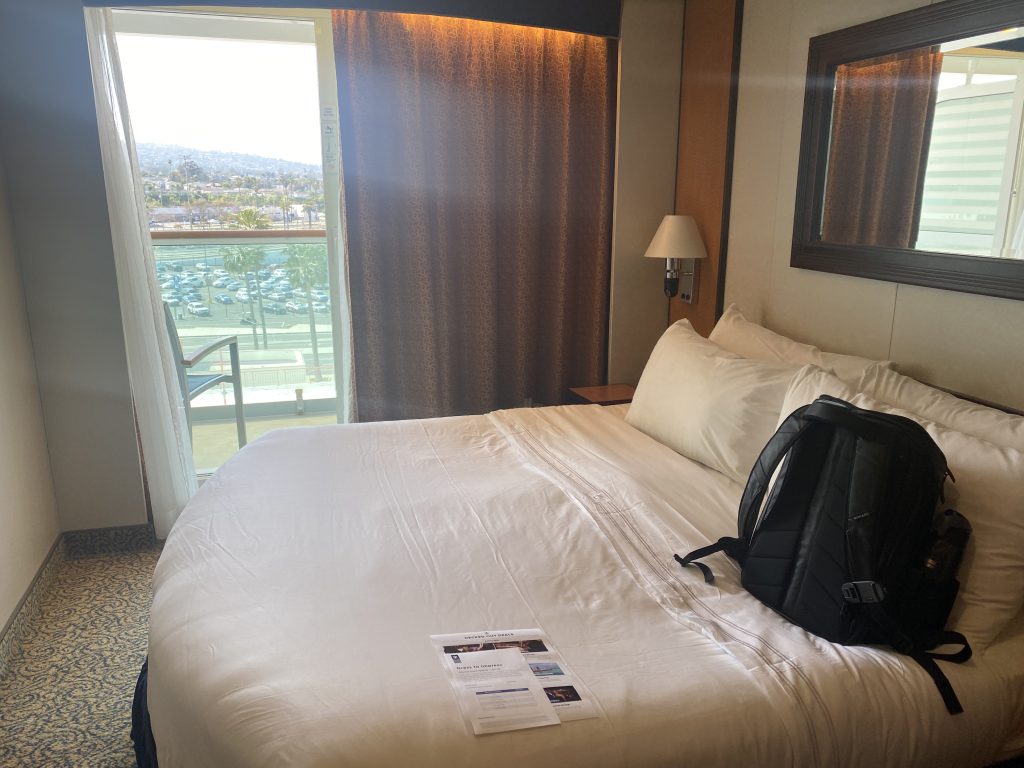 Thoughts
The cabin was good, I enjoyed it, and it served its purpose. I only wish the shower was a bit bigger. It seemed that the cabin was a bit older. But what can you do for a ship built In 2002? You can tell. But the room did what it was supposed to do.
Video