This will have some random things on it about the cruise.
Main area
The main area on the ship is on deck 4, where they have quite the loud entertainment. But the boat is open from deck 4 to deck 11. This is what it looks like from Deck 9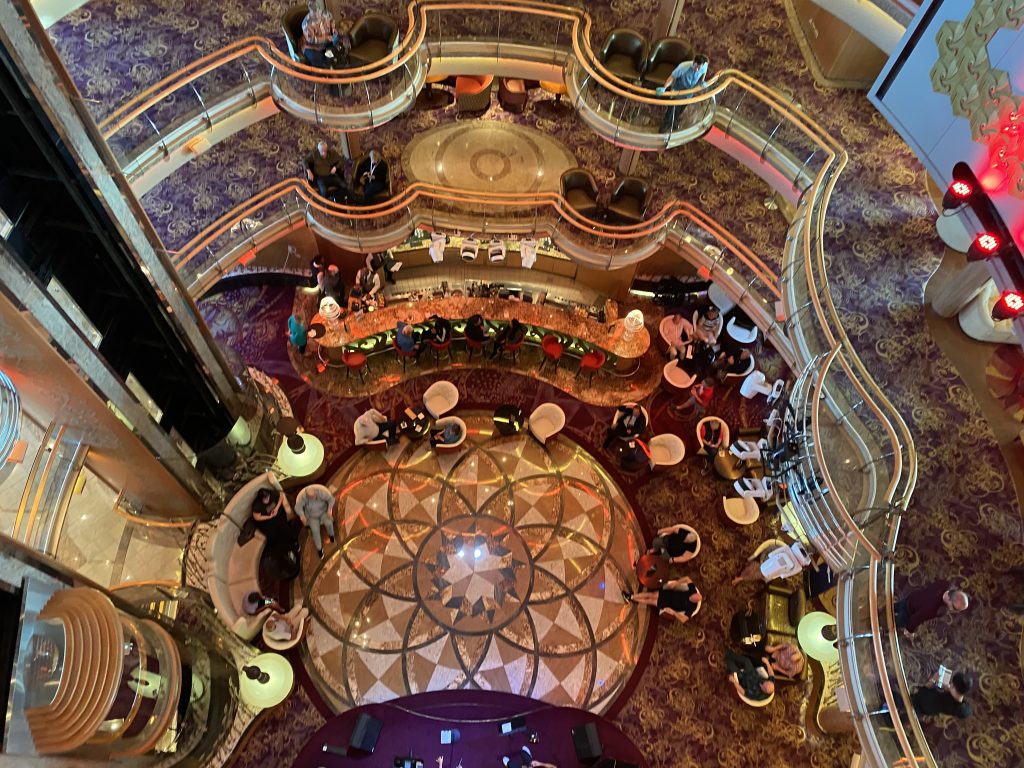 Each of the decks has someplace to sit and overlook or different floors. The music will get loud.
Deck 9
It has a book nook on it; it had one book on Wednesday, April 19, 2023, I should have got a picture, but I didn't. I know, I know. But it has many more books on Thursday, April 20, 2023.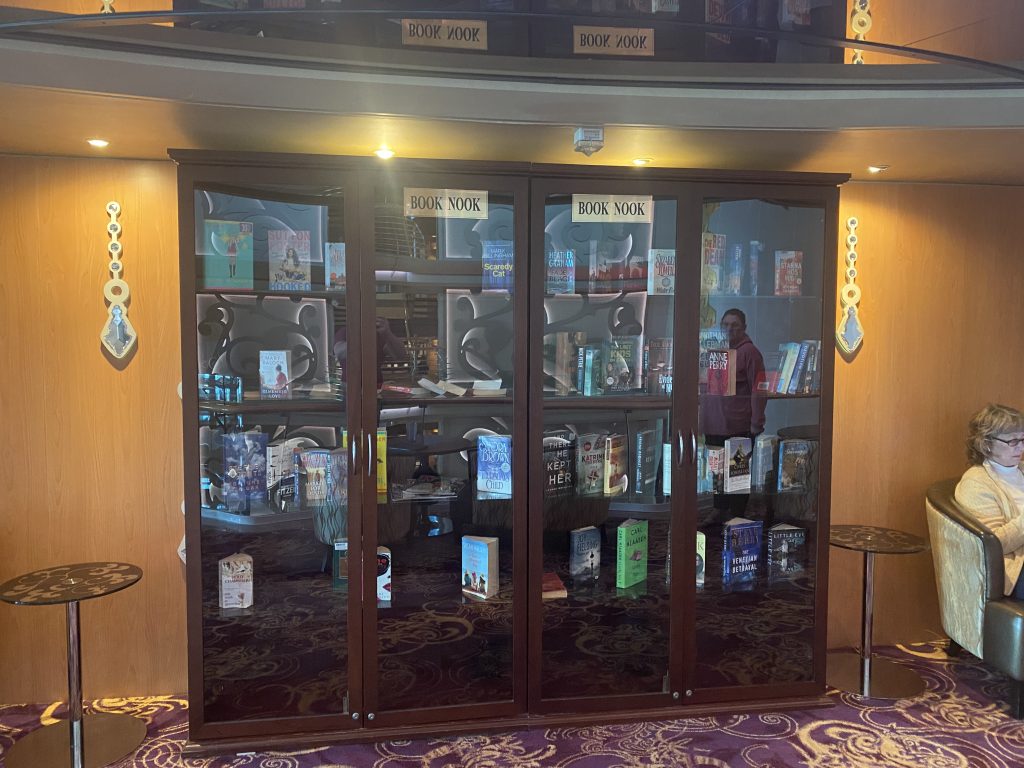 They also have comfy chairs to sit on and view the open area.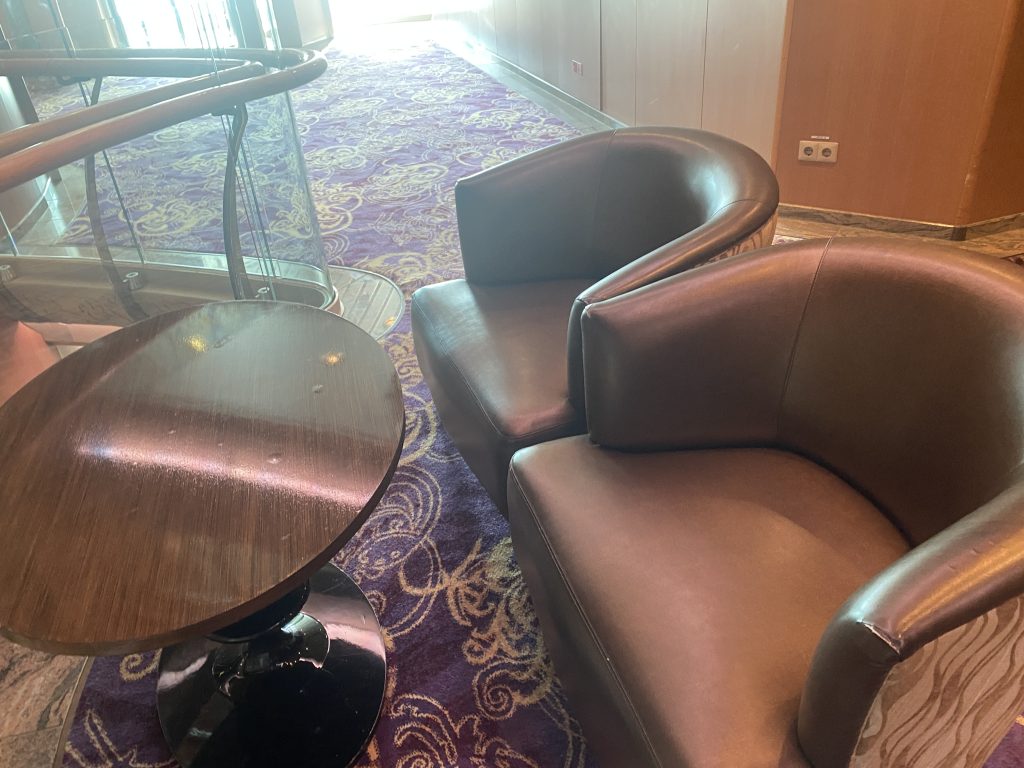 Thursday, April 20, 2023
We left San Francisco behind and sailed out under the Golden Gate Bridge. It was a sight.
You can see that here.
We also had to decide when we wanted to get off the ship before 11 AM on Friday, April 21, 2023. WHY??
If you have a sleep Apnea machine, they will provide Distilled water. All you have to do is ask. I hate asking due to the fact it wastes a lot of water. Now if I were sailing for more than 16 days, it would be worth it. But I feel like I am wasting it.
Friday, April 21, 2023
It was a very rough day at sea, and this is what it looked like outside of my window.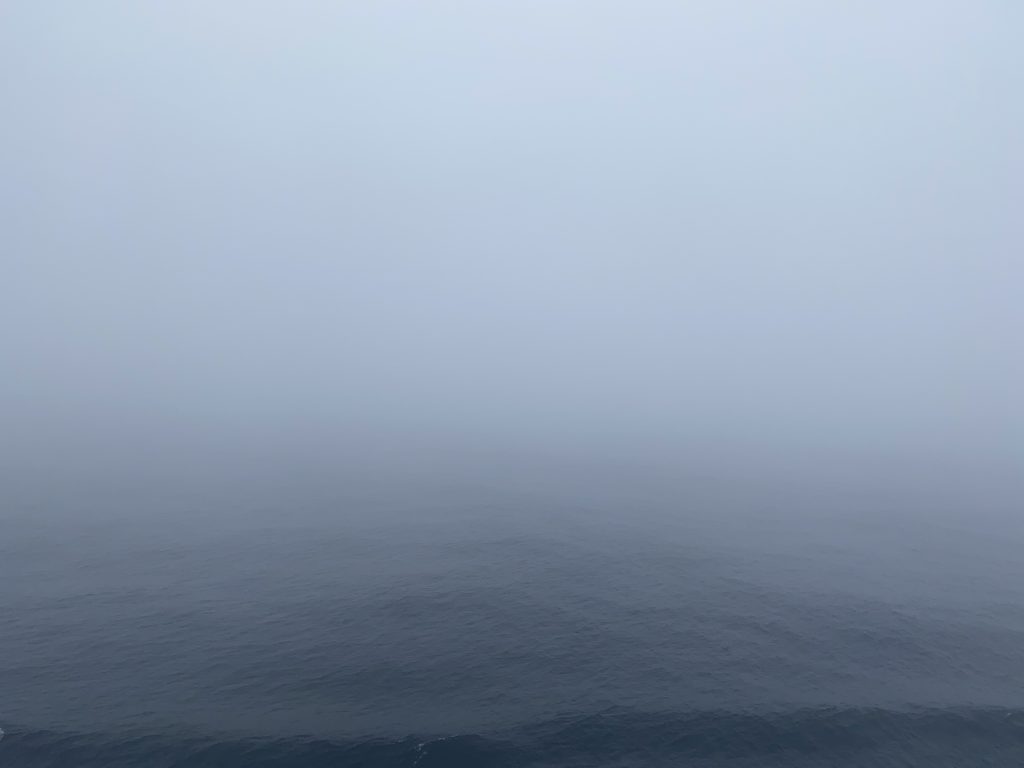 We had to leave the bridge due to the weather.
The weather has been brutal today. The waves have been rough, and the fog has finally lifted just for it to get dark.
Saturday, April 22, 2023
We pulled into Victoria, B.C. Today about 10.45 AM, it is pretty much the docking procedure. It is involved in getting things done. We ate breakfast at the buffet. I finally found that they only put packets in the buffet this morning. I have been looking for them every day. That is like my coffee; they should always have that as an option.
I am dead serious; they should have this out all the time.
I don't like this about the Brilliance of the sea. You come back from doing an excursion, and you are hungry. You didn't want to spend money on food when you had a buffet on the ship. If you are hungry, you must see what the Park Café offers. Due to the buffet being closed. Wait, what did I say? You heard me right. The buffet is closed from 3 to 5:00 PM.
If you look at this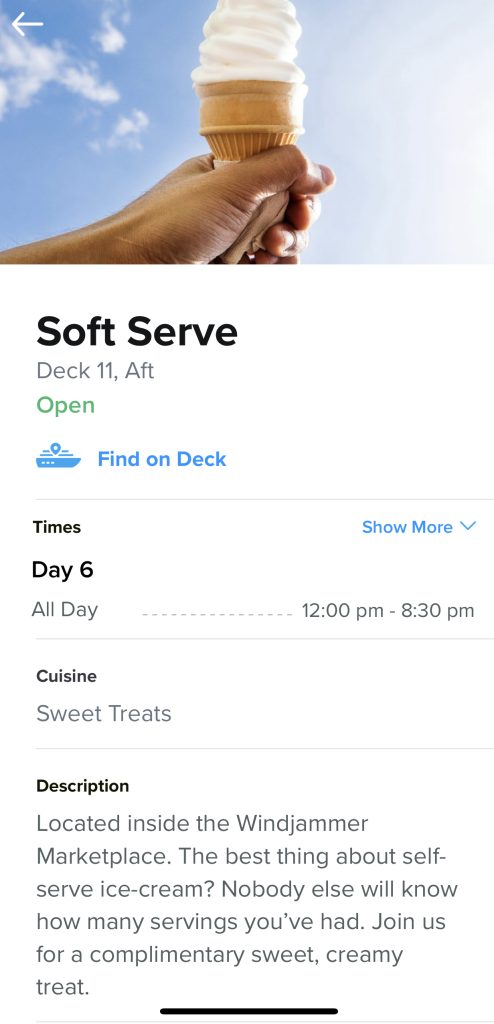 The ice cream is open from 12 PM to 8:30 PM. However, you can't get it when the buffet closes to switch from lunch to dinner.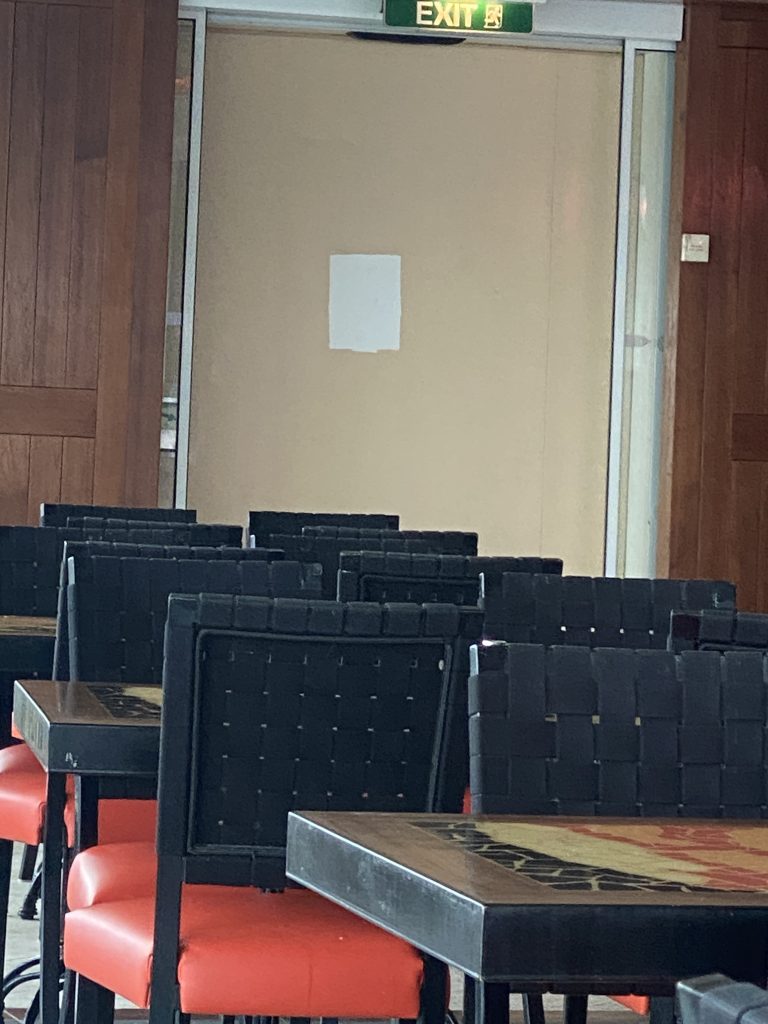 But nope, it isn't. You can't get in there to get ice cream with the buffet is closed due to the change over of the food. From lunch to dinner. Also, the buffet closes at 8:30 PM. I didn't even start to eat until 8 PM. What if my wife hates what is for dinner, we can't go to the buffet after 8:30 PM ship time.
Compass
Yes, we got a paper copy of the Compass so that I can post it here. You can get this on your phone, but I also like to have a paper compass.
It gives you a breakdown of what is going on for the day
Dining
Info
Schedule for the day
You can download the Compass here. This is for all the days.
Video