You don't feel like heading out to get something to eat, and you think there is room service. I can order something.
That is what
Room service for people who don't want to go out and get some food. We have used room service before and have enjoyed it. There are times when you want to stay in your room and relax. However, this isn't the case in The Brilliance of the Seas.
It is, you can have it delivered to your room. However, it is not the same as I have seen on other ships.
What is the Difference
The Brilliance of the Seas charges a service charge of $7.95 per room delivery. Yes, you read that right—a service fee. Now the continental breakfast is complimentary, but the American Breakfast costs more.
Well, Justin, that is just breakfast that isn't bad.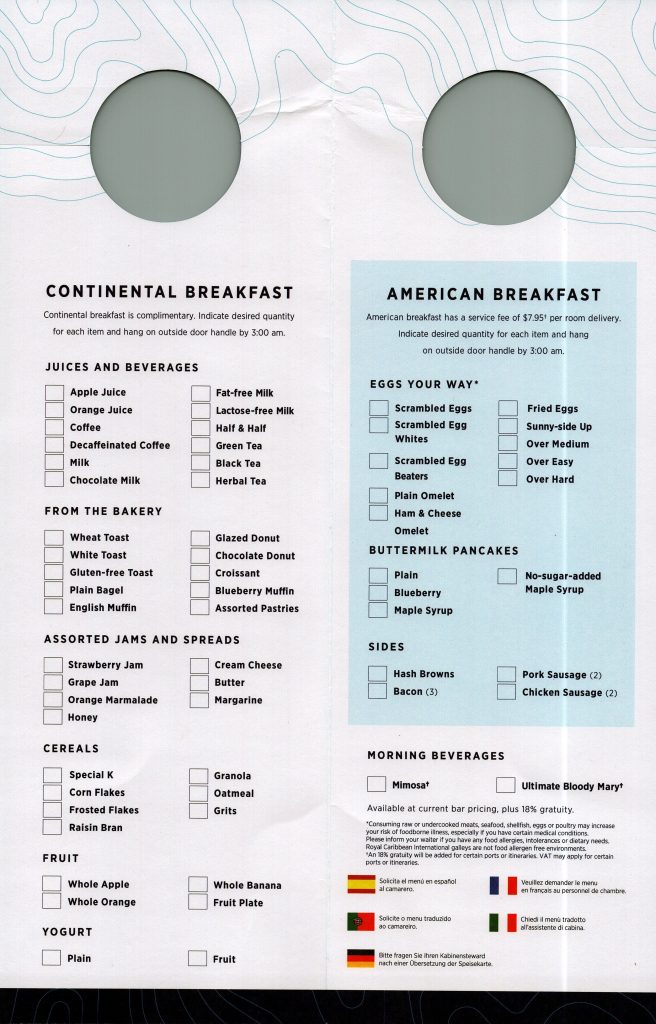 Well, it is just breakfast.
Not Breakfast
It is served from 11 AM to 6 AM, with a service fee of $7.95. Depending on where you are at, there is also 18% gratuity will be added. I know fun things, right?
Check out the menu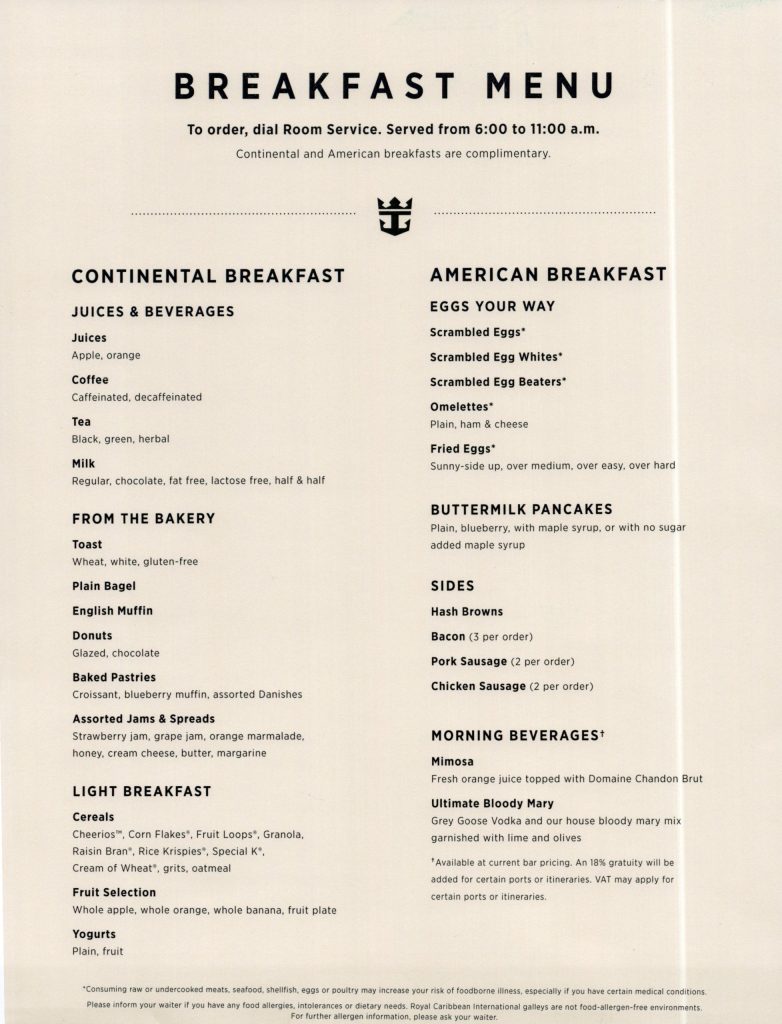 Use it
No, I didn't use it; I should have due to the buffet, and nothing else is open to serve food or snacks. Maybe that is the reason they stop serving food. To make some extra money.
I found it very odd that they would charge a service fee.
If you would like to have a PDF file of these, you can download them here