Maiden Voyage was on July 19, 2002. it is a bit of an older ship. Let's find out more about this ship.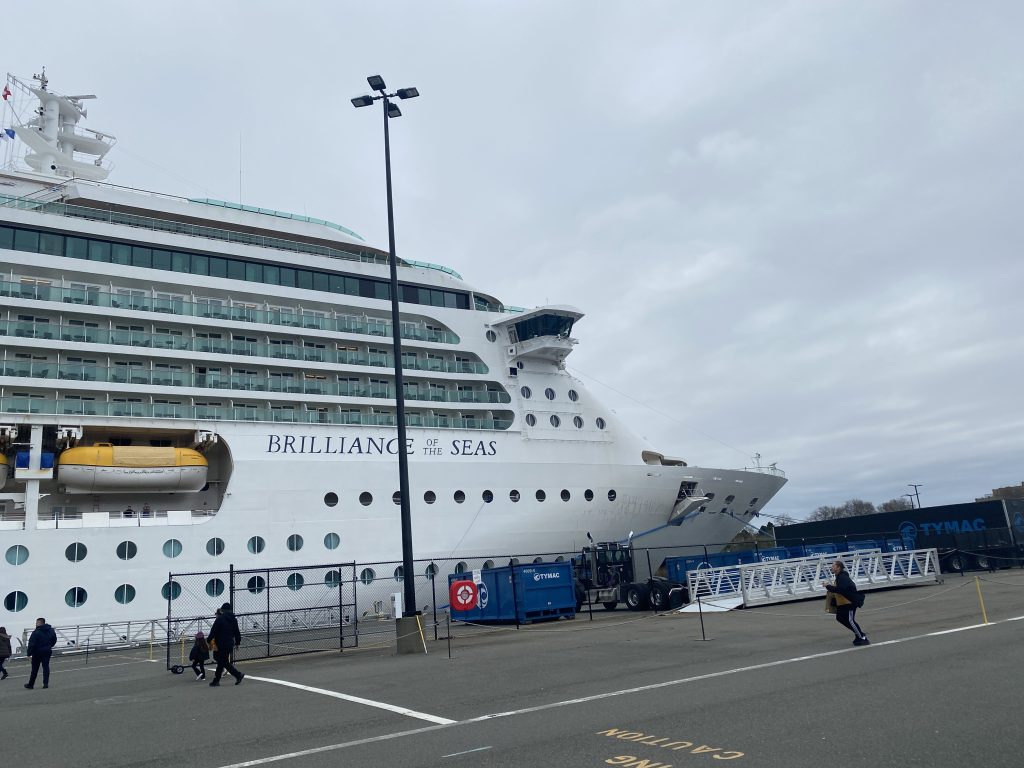 Facts
Here are some good facts about Brilliance of the Seas
Tonnage
Length
Beam
Depth
Decks
Power

2 GE gas-powered turbines

Propulsion

Diesel-eletric Azipods
Three bow thrusters

Speed
Capacity

Passengers

2,140
Double occupancy
2,543 Max

Crew
Serving
Brilliance of the seas sails out of Tampa Florida doing Bahamas and the Caribbean during the winter time. During the summer months, it sails out of Vancouver, Canada to Alaska. Which they have to go thru the Panama Canal.
Things to do
On this ship, you have the ability to do the following things:
Rock climbing wall
Mini Golf
Arcade
Spa and Fitness
Shopping
Entertainment
Teen lounge
And other things
Decks
With the decks it has a total of 12 of them, it starts on deck 2 and goes to deck 13. Yes, they have a deck 13. Some cruise ships skip 13 and go from 12 to 14.
Deck 2
The medical center
Staterooms
And ship areas
Deck 3
Deck 4
Staterooms
Shore Excursions
Guest Services
R bar Centrum
Picture this
Card room
Minstrel Dining Room
Deck 5
Pacifica Theatre
Promenade decks
Conference Center
Photo Gallery and Shop
Art Callery
Shops of Centrum
Café Latte-Tudes
Next Cruise

Not the best place to have this

Minstrel Dining Room
Deck 6
Pacifica Theatre
Cinema
Pub
Casino Royale
Vintages
Schooner Bar
Chops Grille
Chefs table
The colony club
Jakarta lounge
Singapore sling's
Deck 7
Deck 8
Deck 9
Staterooms
Library (book nook)

Not on the plans but there is a small book area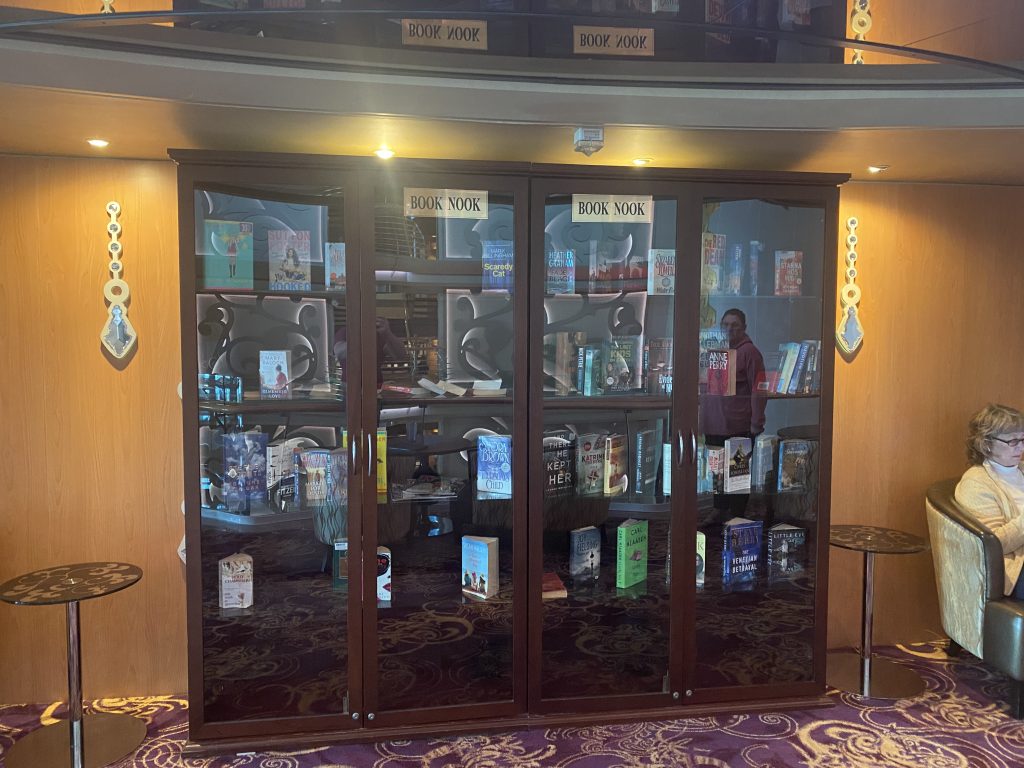 Deck 10
Deck 11
Vitality at Sea Spa
Solarium
Park Café
Bar
Pool
2 hot tubs
Movie screen
Art Gallery
Windjammer Café Veranda
Windjammer Café
Ice Cream
Windjammer café outdoor
Deck 12
Fitness Center
Sky bar
Running Track
Loyalty Desk
Optix Teen Disco
Nursery
Adventure Ocean
Sports Court
Adventure Beach
Sports Deck
Video Arcade
Izumi
Deck 13
Diamond Club

Secure access to this lounge

Viking Crown Lounge

Secure access to this lounge

Concierge Club

Secure access to this lounge

Starquest Nightclub
Rock Climbing wall
Mini Golf
My Thoughts
This is a small ship with a small ship feel. It didn't have that many options for food during the day. I will talk about this later. It was a nice ship, a bit outdated, but it is a bit older.