Is a place in Cedar City, Utah where can go and eat so good old food.
Location
546 No Main St. Cedar City, Utah 84721
Brad's
It was started in 1982 by Brad Larson and it is still going strong here in 2021. It is a popular spot among the college and local residents.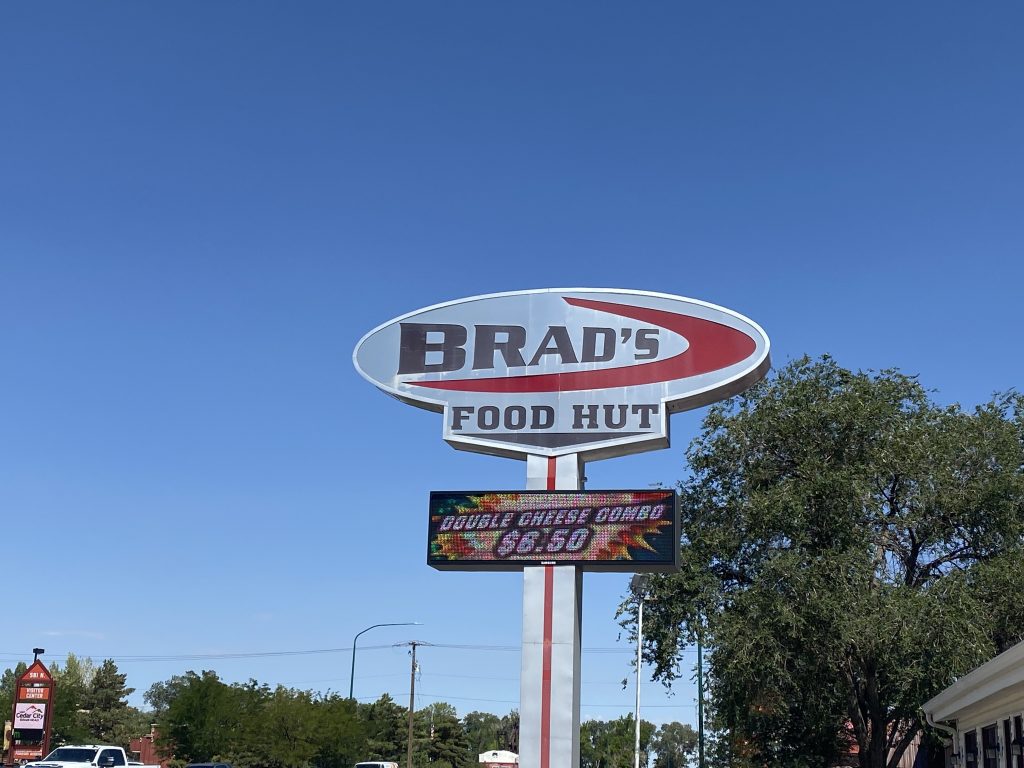 I got a Bronco Burger it was a good burger and of course, I didn't get a picture of it. What really got my attention was it was just a basic old fashion burger, fries, and shake place.
Menu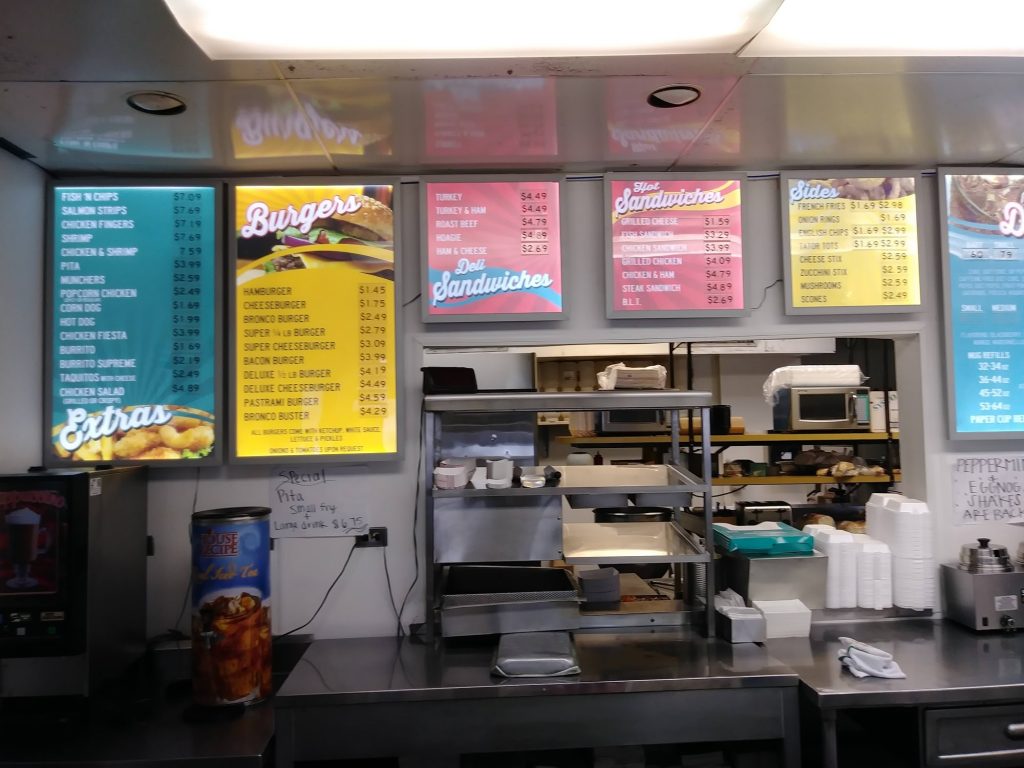 Drive-thru menu (same)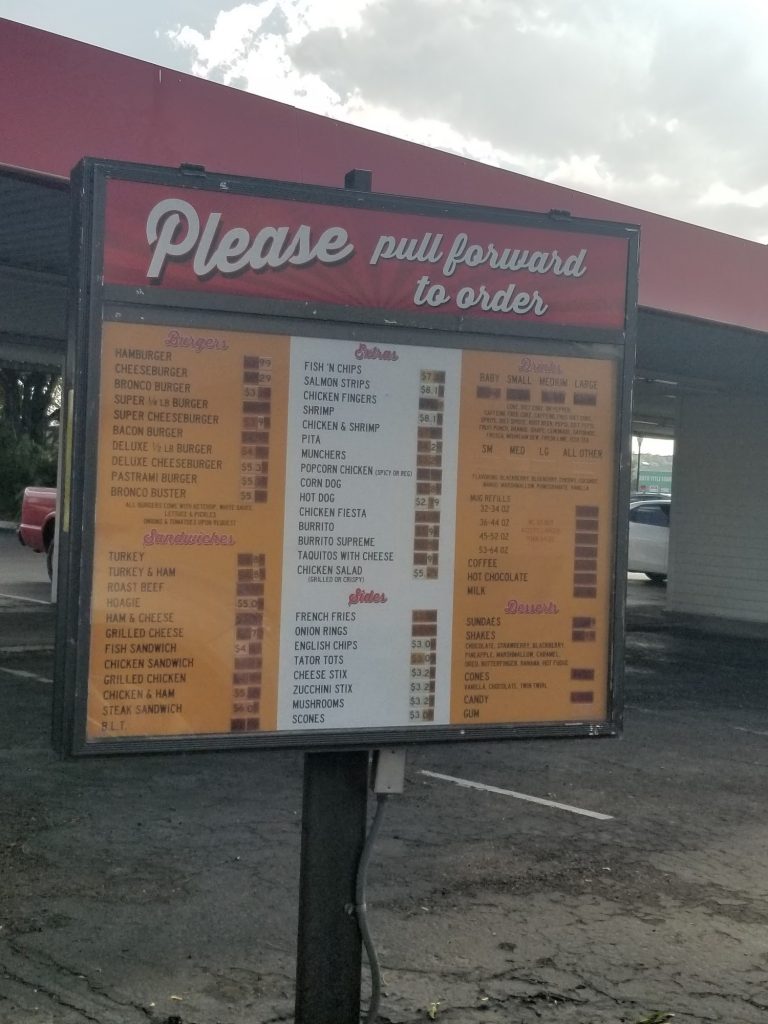 Yes, I would recommend this place to eat at. Yes, Brad was working there when we went. That is always a plus.