The drink package is another money maker for cruise ships. They make a lot of money this way.
Different styles of packages
There are other packages you can get for drinks
Deluxe Beverage Package (Alcoholic Beverages)
Non=alcoholic Beverage Packages

Refreshment Package

Coca Cola Beverages
Non-alcoholic Cocktails
Fountain soda and refills at any venue
Bottle still and sparkling water
Premium coffees and teas
Fresh-squeezed juices
Johnny Rockets Shakes

Only on ships with a Jonny Rockets

Classic Soda Package
Evian Water Package
Café Select Coffee Card
You have many options. Here is a PDF file
Soda Package
We picked up the soda package for my wife. She said all we would need to do is carry on a 12-pack, and she would be fine. First, she wouldn't carry the 12-pack of Diet Coke (DC). I would be, and I don't even drink the stuff anymore. Well, never diet. Just straight-up Coke.
And that 12-pack wouldn't last her more than a day or so. The Soda Package on Royal Caribbean is just soda and ran us $63.80 for her for the 6-day cruise.
She did have a DC for breakfast, lunch, and dinner as a snack during the day. Depending on the waiter, she would have like three during her meals. Here are a couple of photos of the cups the DC came in. As you saw in my all-access tour, the ship is in the galley.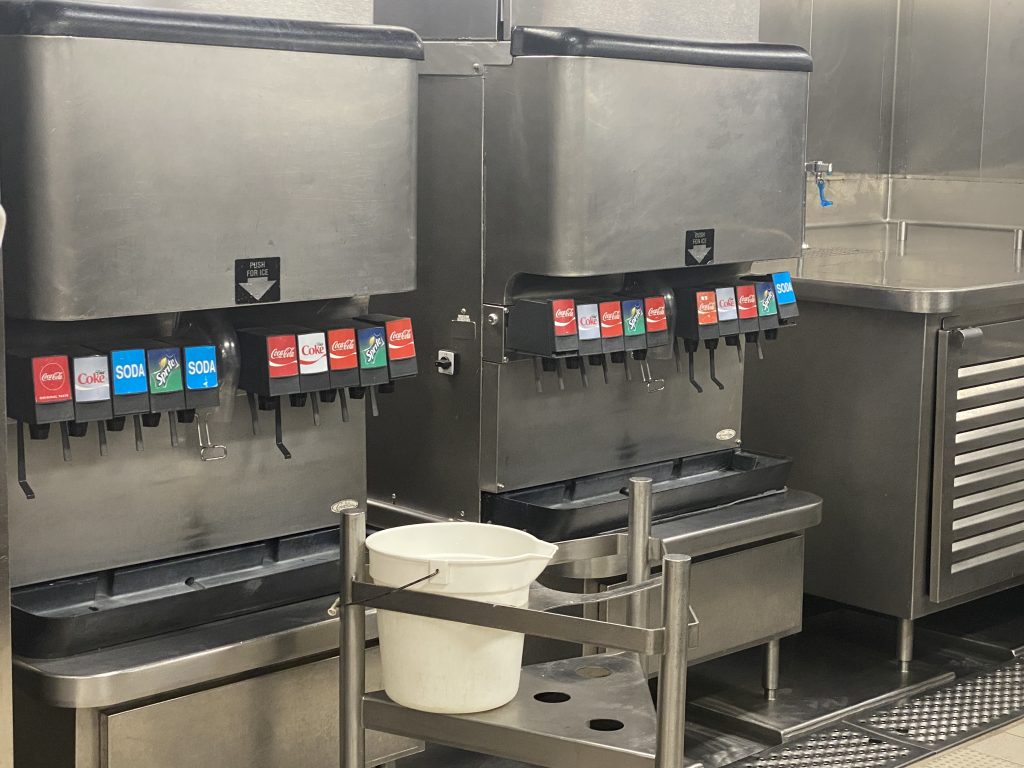 Package Served
She keeps saying she doesn't need it, but we would spend more on just cans if she were to buy those when she wanted a drink. If you are into drinking soda, then this is for you. However, the above step is good if you would like to have juices.