Today is Monday, July 13, 2020, and what do we do on a Monday on vacation. That is right we go and float down the Colorado River. Was it a calm ride? Did we hit some rapids? Was it fun?
Who
We went with White Water Rafting, LLC there in Glenwood springs. It was actually right across the street, well across the freeway from where we were staying. It is located at 2000 Devereux Rd, Glenwood Springs, CO 81601.
You have to make appointments.
The River
We were going to go down the Colorado River. The float as they called it lasted about 2 hours. The time we were supposed to be was from 12 to 3. It was a great river and it wasn't that mad at us.
The float
It started out nice and quiet getting into the river here. I was going to film it all on my go pro want a be. I was just going to strap it to my chest but they said that I would just get me rowing. They offered me a helmet with a go pro attachment. But they didn't pull it off the bus before it left. So my wife just held it.
We got aboard a bus that took us up to where we were going to start our journey.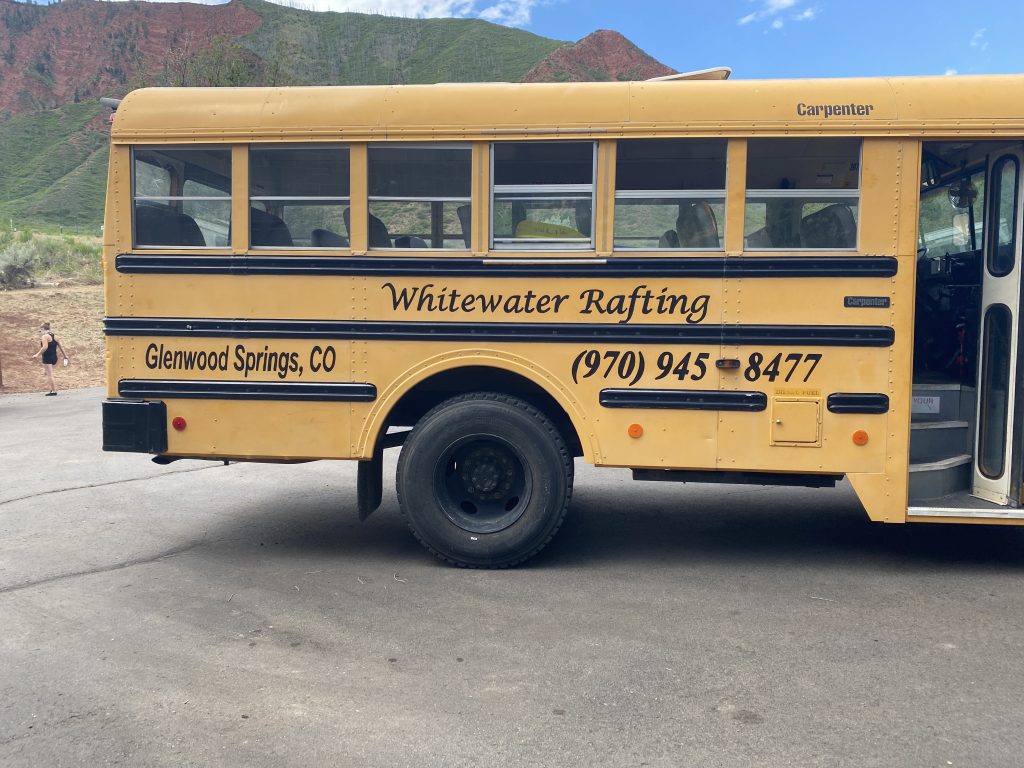 We got into the river and started our journey. Here are some pictures
We got wet, very wet. Below is a video, don't mind my wife's finger. She is learning.
My opinion
It was a great time, it was a bit slow to start off with. I mean we had the following:
Training and safety meeting
Bus ride
Floating
It was a fun time. I love doing the rapids. We didn't fall out of the raft. We were able to swim in one part of the river it was the deepest part of the river in that section. It was 55 ft deep. It was nice and clam. If you are in that neck of the woods I would totally do this adventure.