Well, I got this place mixed up with Wallaburger, you know the place that Mark Warburg owns.
The place
This is what it looks like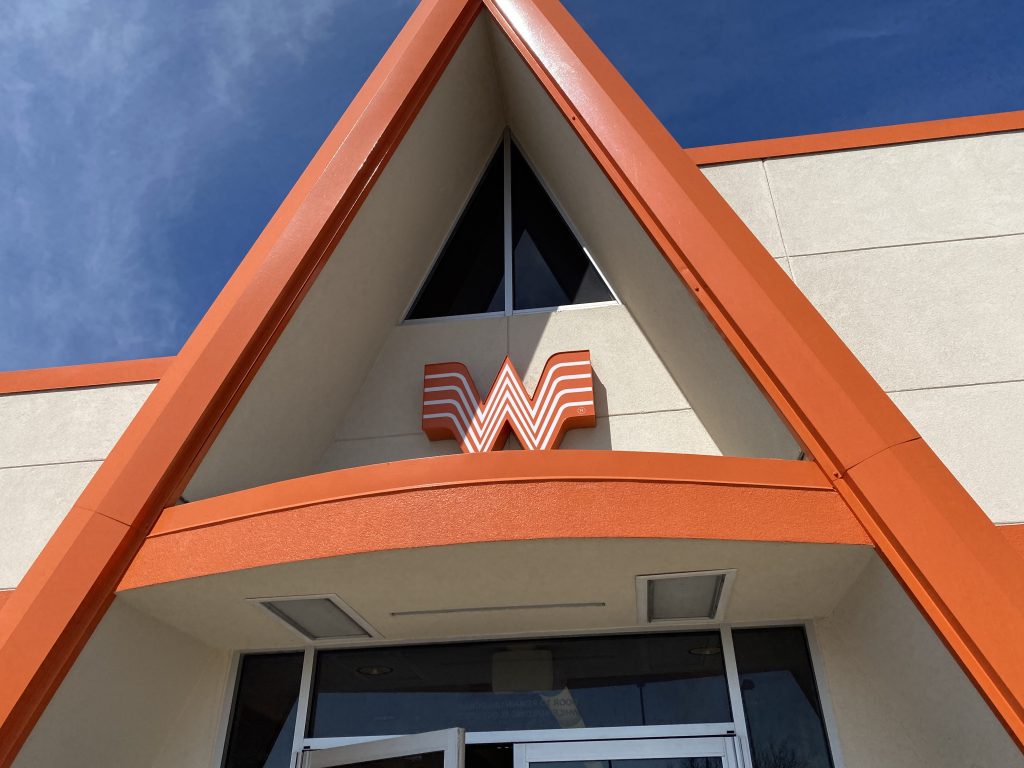 It is sort of like In-n-Out, but they serve chicken as well.
Menu
Here is the menu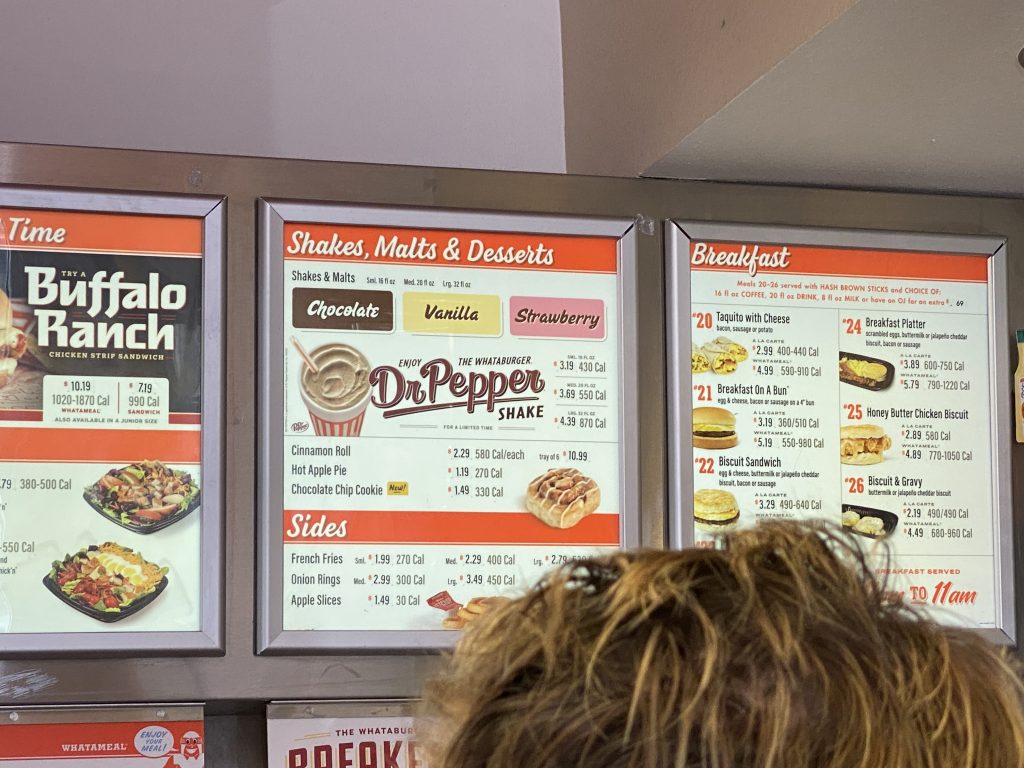 They have Chicken here as well. This is what the family got:
Wife

Bacon and Cheese
Fries
Diet Coke

Firstborn son

Honey BBQ Chicken Strip Sandwich
Fries
Dr. Pepper Shake

Niece

Spicy Chicken Sandwich
Fries
Drink

Second son

Buffalo Chicken Sandwich
Fries
Dr. Pepper Shake

Me

Whataburger meal

Whataburger burger
Fries
Neapolitan Shake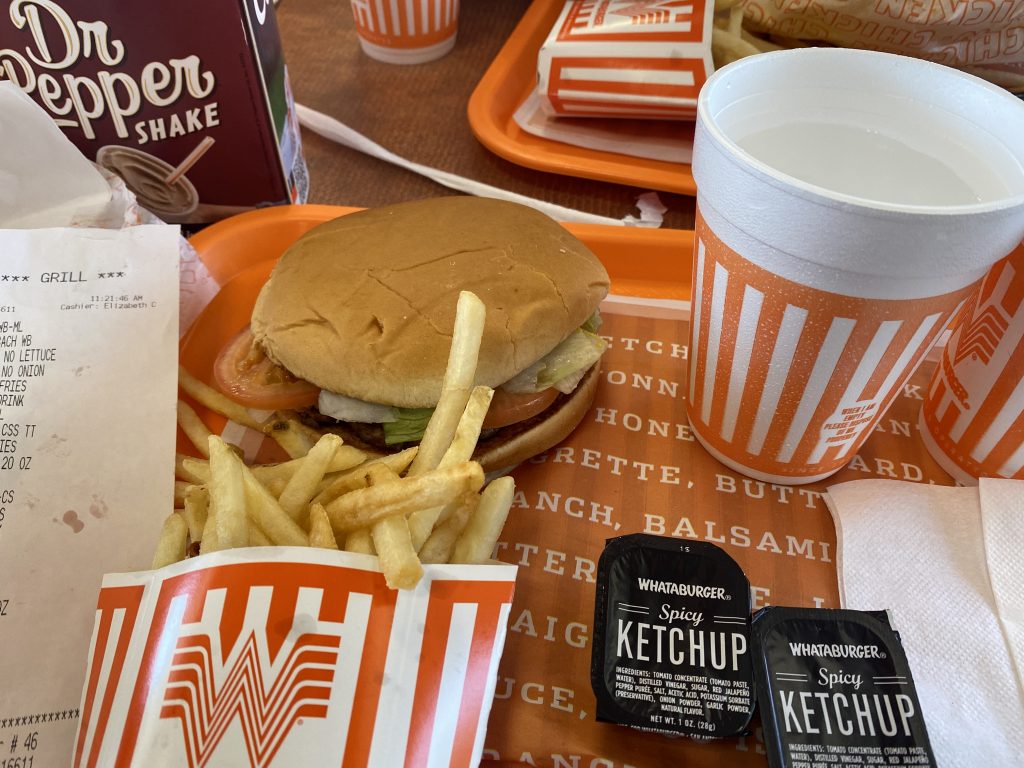 Most of us tried the spicy ketchup and it was pretty good.
My thoughts
I really wanted to enjoy the food. Something new. Ok, so it is just a hamburger, but it is a new place to try. Instead of the normal places, I usually eat at. Unfortunately, I couldn't eat that much but from what I ate, it was really good. The shake was good. But, ice cream is always good.
Would I eat here again? Yes, I would. I would do a specialty sandwich. I hear they are the best.