Lunch at Whataburger and dinner at Chuy's a day of eating out. Can't do this every day anymore. But when on vacation you tend to eat out.
Chuy's
This is a Mexican restaurant in Texas we visited, they say it is really good food. I went in with high expectations.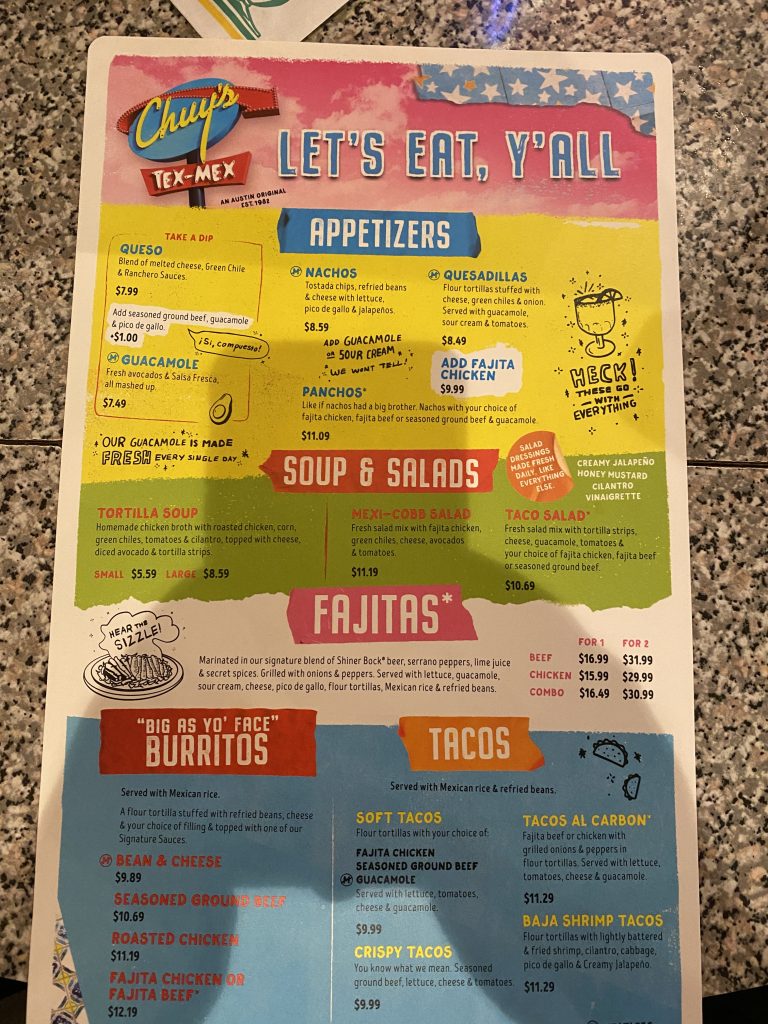 Food
Started off with chips and salsa, the salsa was nice and spicy. It tasted so good. We tried it with a creamy Jalapeno ranch-style dressing. That was pretty good.
I got the Chicka-Chicka Boom Boom with roasted chicken and cheese with a fan favorite boom-boom sauce. It came with rice and beans.
I ate as much as I could. The food was good the sauce was spicy, not like my wife described it. But, she doesn't do spicy stuff.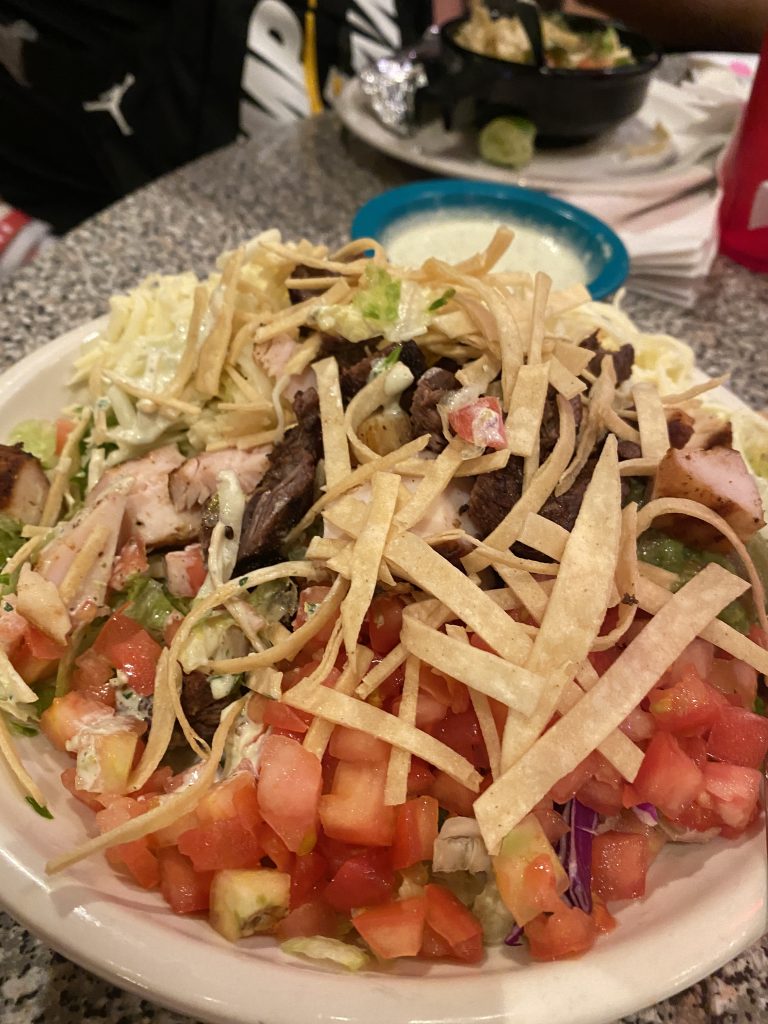 I thought it was a good place to eat. They catered to my wife's very picky order. Going back to the kitchen several times to check on things and if they could do what she is asking for. Probably never had that before.
My thoughts
It was a building with outdoor and inside sitting. It was a welcome atmosphere. They had some odd t-shirts for sale. I didn't get a picture of them. I know, I know. What was I thinking? If you like Mexican food, check it out.