I have always wanted to try this place and so did my kids. So we went there after the Jazz game.
I didn't want to drive
The whole point of staying close to the American Airlines Center so we wouldn't have to fight traffic to get out of there. So what did we do we went to the Waffle House for dinner, and we had to drive.
The traffic wasn't that bad, I was shocked.
Waffle House
What to eat there, well do you get a hamburger. NO, you don't!! You get waffles. So that is what we got.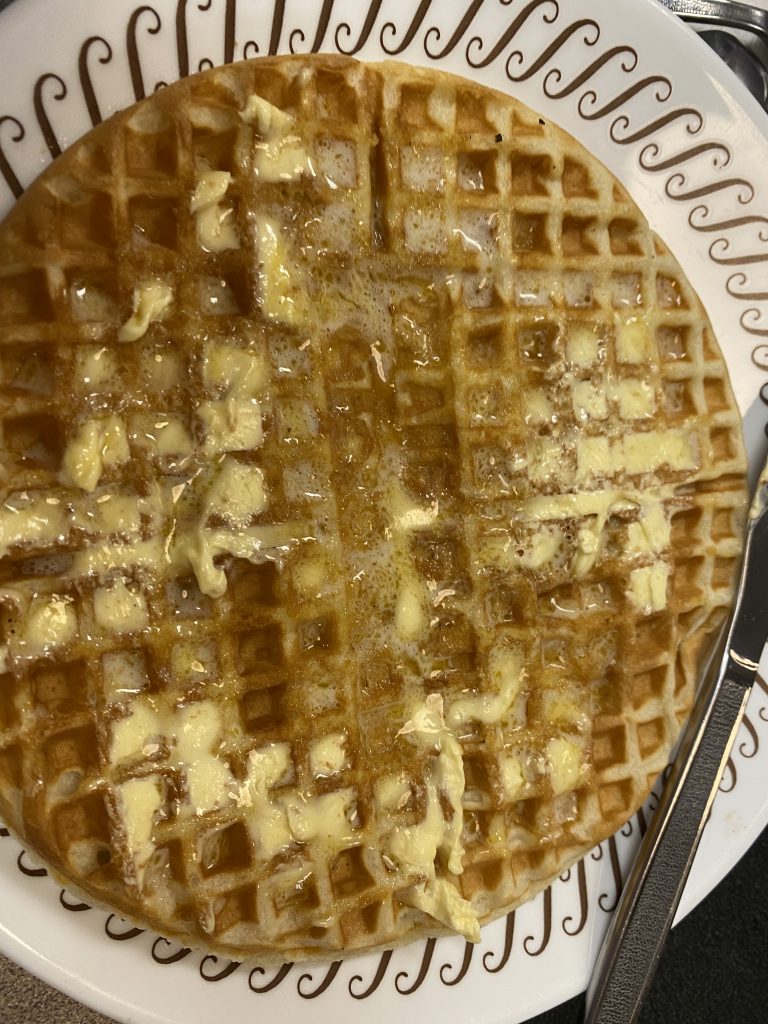 The food was pretty good, I love breakfast foods, so the waffles were good. The service was good, I mean it was like at  11 PM at night.  The food came out quick and it was yummy.
Get the chance
If you live by a waffle house, go there and eat there, that is if you like waffles. The closest one to me is in Colorado. I know it sucks.