What are my overall thoughts on my 2021 Labor Day getaway to Vegas?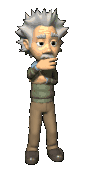 My thoughts
It was a much-needed trip, I mean with COVID running thru the world and causing mayhem. Needed a trip away. Vegas was
Hot
Long Walks
Not crowded at all
You had to wear masks
Food was good
Hotel was nice
The BYU game was good it was nice to see a new stadium and the Cougars win. It was nice seeing family and spending time together.
Check out my video
I did this over on Vimeo, I need to get my YouTube channel up and running unless I just want to do it on my Just Justin Channel.