We got from the Embassy Suites to SeaTac airport and had a couple of different options.
Options
You could take the metro train, which was just a block or so away. It would take about 45 min to get there. We had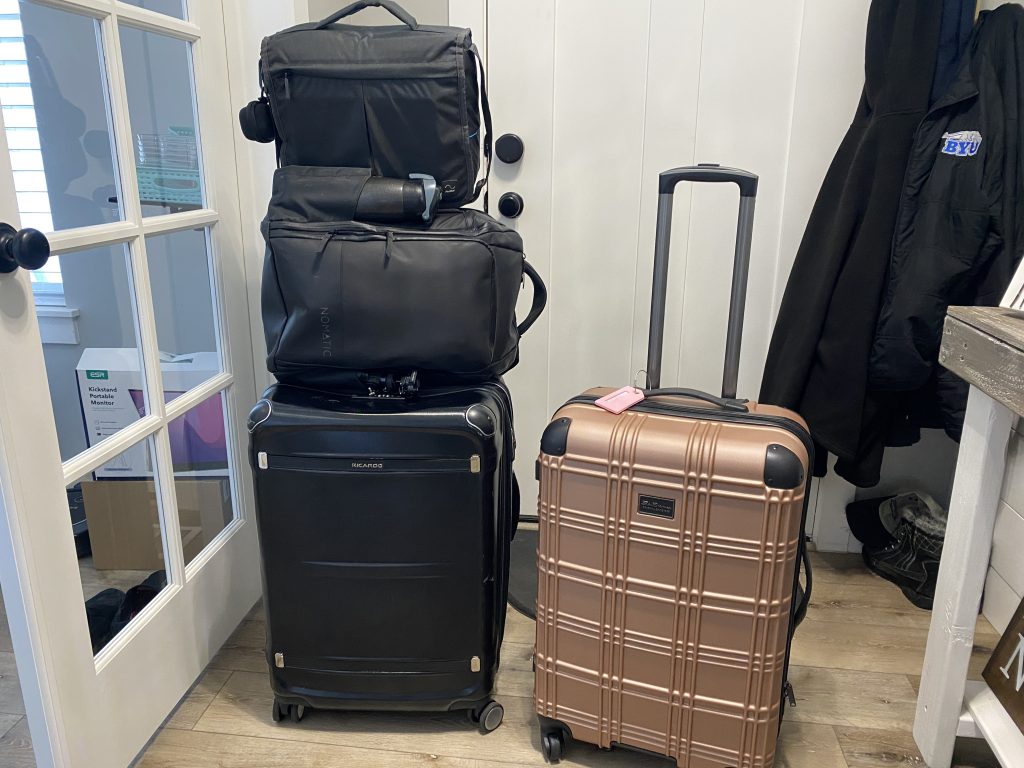 Or we could call an Uber and get there in like 20 min.
Picked
We chose to Uber it to SeaTac airport, which was a good choice. We requested a ride as I was in the lobby of the hotel. We walked out when it got accepted. They were waiting outside of the hotel. I think they were seeing what all we had.
The ride was nice. We got picked up at 10:40 AM and were there at 11 AM. We have made it easy. The ride was $46.81, and the tip was $6.96 for $53.37.
It was a quiet ride. The driver didn't talk that much. But that is OK; neither did we.
Cheaper
The train ride would have been cheaper, but that is OK. I didn't want to fight the people, luggage, and time. So Uber it was, and it was nice. I am beginning to like this Uber thing.