The state of Missouri as the following facts:
Became a state: 1821
Capital: Jefferson City
Nickname: The Show-Me-State
Population: over 6 Million
Ranking in population: 18
Largest Urban areas:
St. Louis
Kansas City
Springfield
Columbia
The layout of the USA
The layout of the USA as of 1821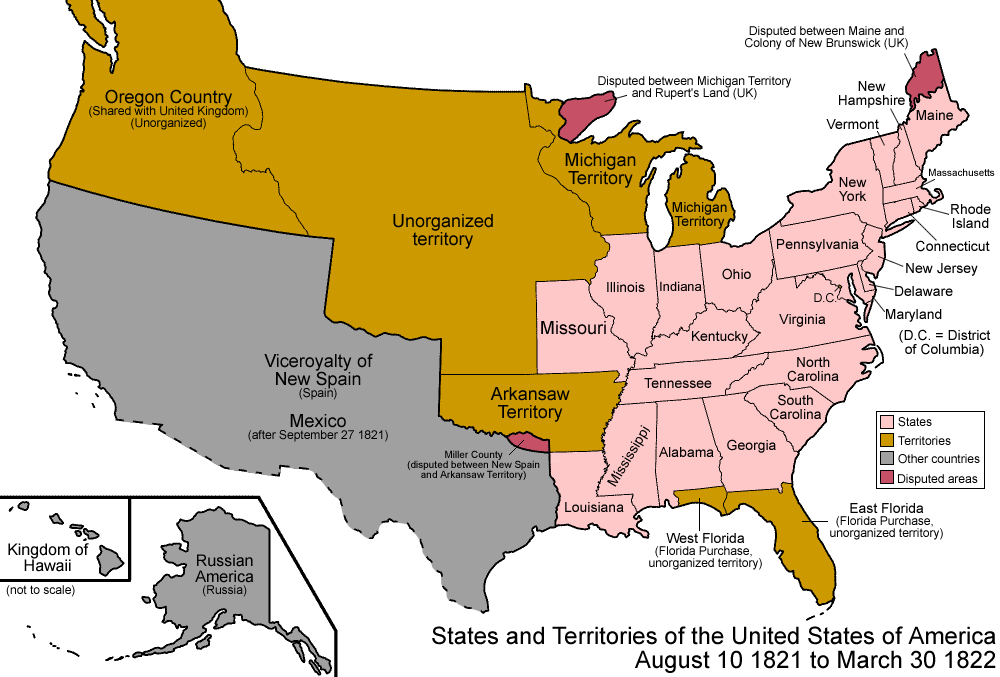 The shape of the USA was improving, the West was still undiscovered at this time. The gateway arch was built to show the gateway to the west started in Missouri.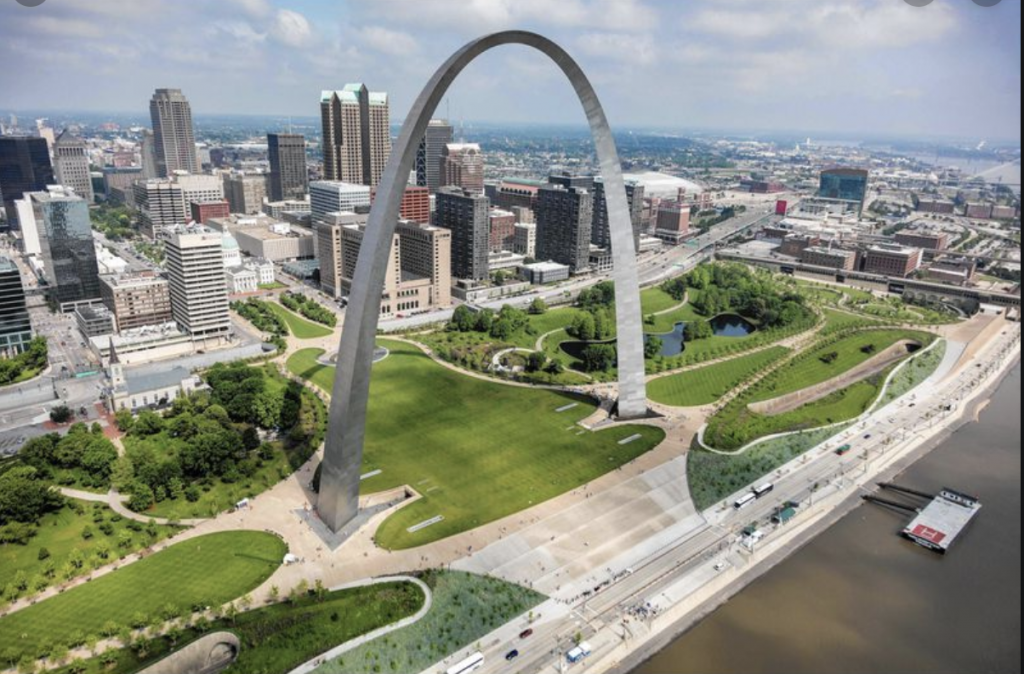 Religion
There are several different types of religions in the state and several of them have headquarters here. One of them happens to be the Church of the Jesus Christ of Latter-day Saints and they maintain several sites and visitors centers around the state.
Independence is the headquarters for the Community of Christ, which was formally known as the Reorganized Church of Jesus Christ of Latter-Day Saints. They have a big temple there
American Civil War
When the Civil war started and the Southern states did the secession. Missouri didn't have the votes to join as it was mostly unionist people. There was the St. Louis massacre where men, women, and children died.
Union army and the confederate army battled it out near Lexington and the union army pushed the confederate army back into Arkansas and then back into Texas.
Sports
They have the following sports:
Major League Baseball

St. Louis Cardinals
Kansas City Royals

National Football League (NFL)
National Hockey League
They have had a couple of other NFL teams in St. Louis
The Cardinals

Moved to Tempe, Arizona in 1988

The Rams

Moved from Los Angles in 1995
Moved back to Los Angles in 2015
There are a lot more teams that have come and gone over the years.
Overview
Missouri has seen over the course of the years and they have a lot of history. Go and visit the Show me state.
Citation
Found some stuff on Wikipedia