For those that are into other food than the free options on board. Then this is for you.
Specialty Dining
Is where you can pay extra and go and eat a good meal at a specialty restaurant. On the Enchanted Princess there were the following:
Bistro Sur LA Mer
Chef's Table Lumiere
Sabatini's Italian Trattoria
The Salty Dog Gastropub
Crown Grill
Ultimate Balcony Dining
Ocean Terrace
Gelato
Bistro Sur La Mer
This is a French Bistro on deck 7. It is a nice small place to eat. Just suited on one side of the ship. Never ate there, but it looked nice.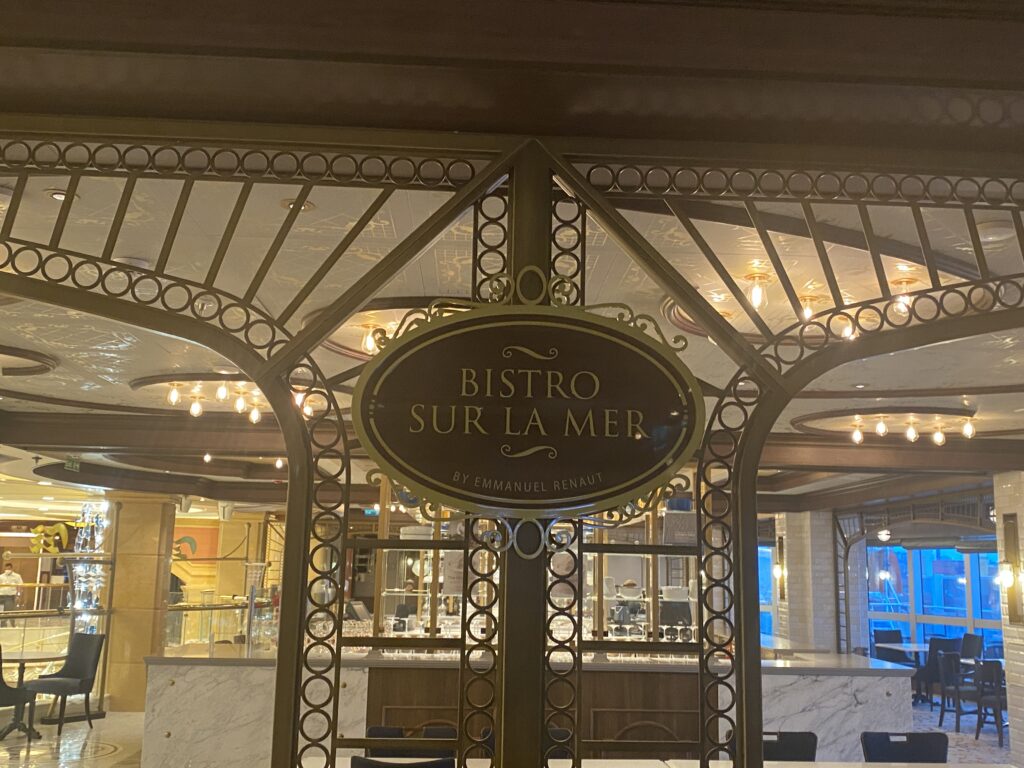 Chef's Table
This is located inside the dining rooms. It is where you can dine with a special meal prepared by the head chef. Once you are seated a curtain closes and you are in a private area. The captain sometimes shows up.
Sabatini's Italian
This is on deck 5, over by guest services. It serves Italian food. I have heard this is pretty good. Once again I have never eaten there.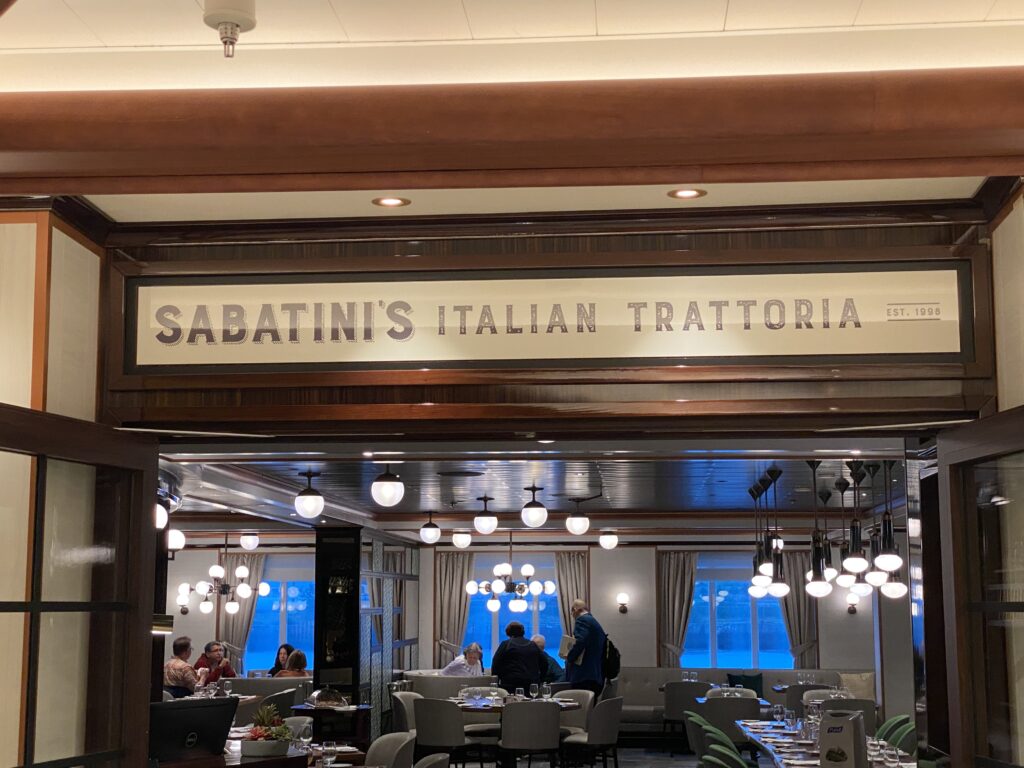 Salty Dog Gastropub
Not be confused with the Salty Dog Grill that is on Deck 16. This is located on Deck 5, across from the international café. You can eat where the fun is at.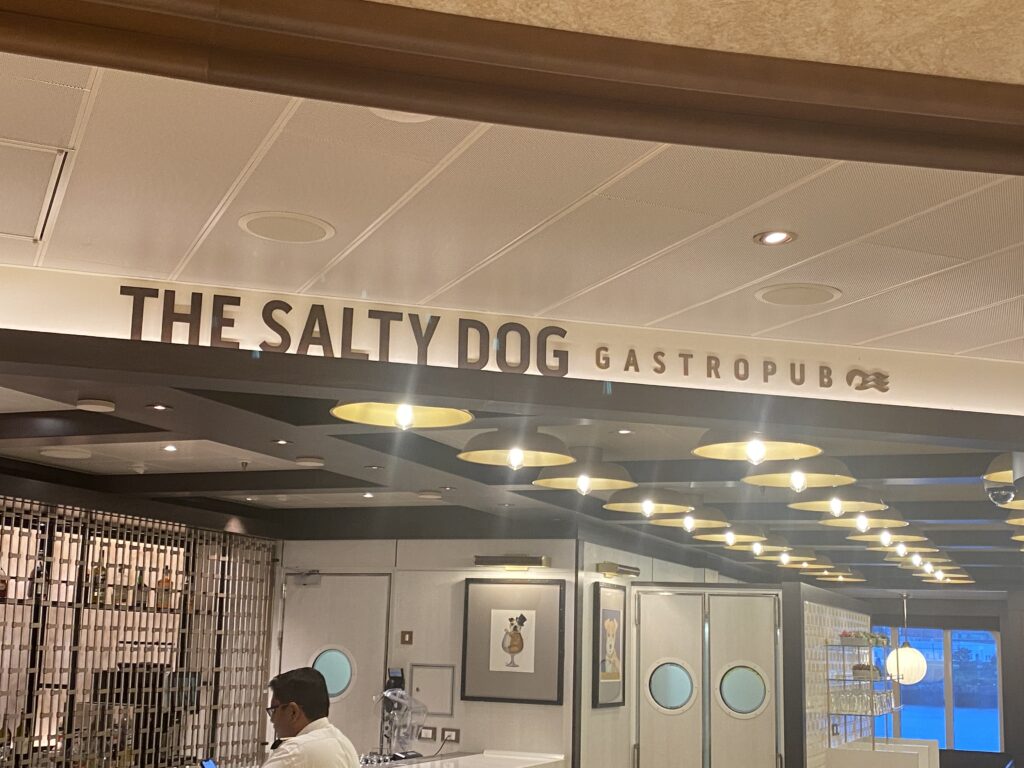 Crown Grill
This is up on Deck 7, towards the back of the ship after princess live. It has the Crown Bar located in front of it. You can eat in a somewhat secluded spot. It is a good spot. Once again I have never eaten there.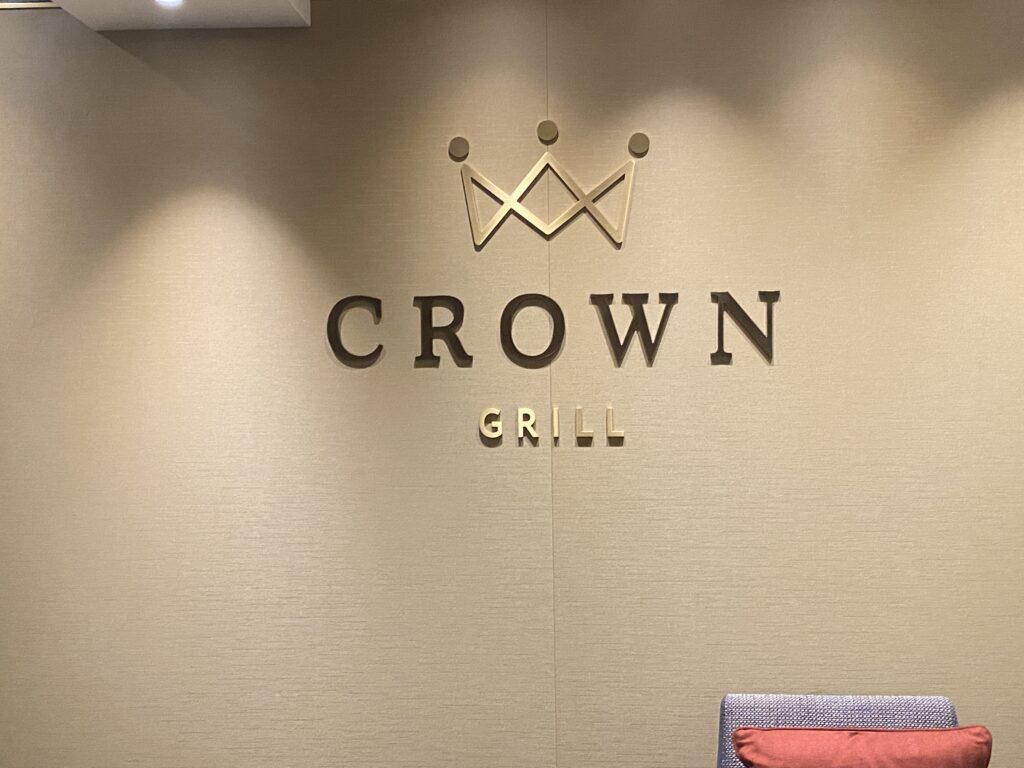 Ultimate Balcony Dining
You can order a custom meal to have on your balcony. Thus making a romantic dinner for you and your spouse. I hear this is nice. But, we haven't tried it yet.
Ocean Terrance
Also known as Bellini's. This is a seafood and sushi place you can sit at on Deck 7. It is a small little area. But, you can sit and look over at Deck 5, and the piazza. Haven't eaten there.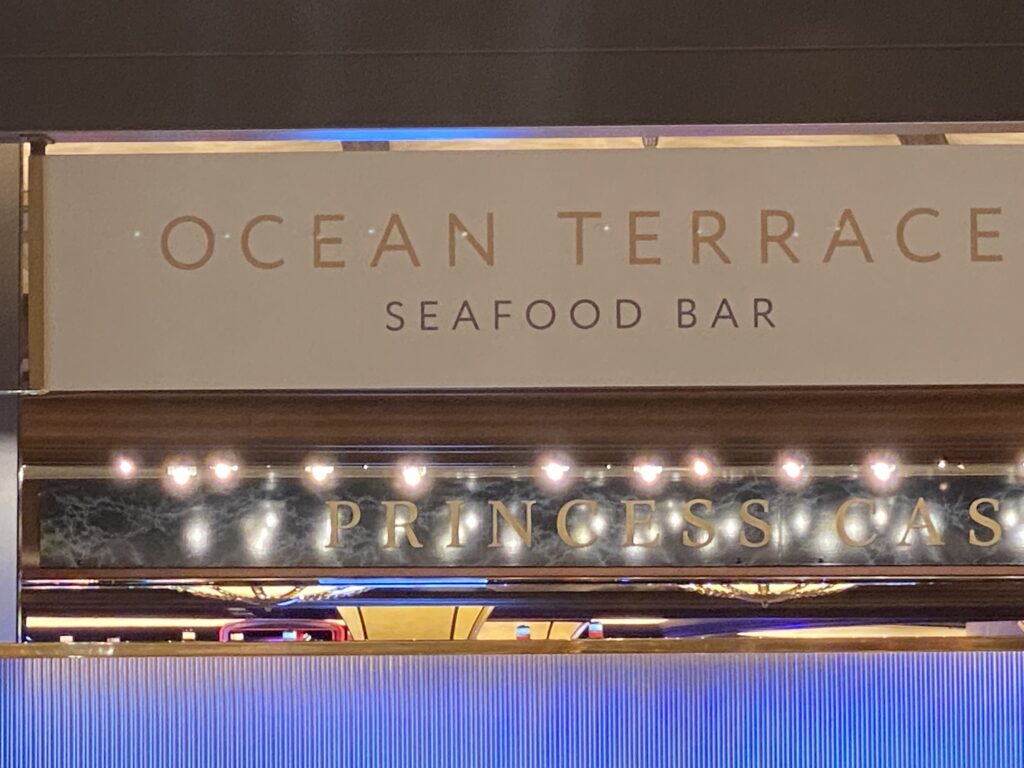 Gelato
Is located on deck 5, and it does cost extra to have some Gelato. Yes, I did partake of some gelato on this cruise. My in-laws had some cruise credit that wasn't refundable, so we got some Gelato. It was good. But, I would rather have the free ice cream up on Deck 6.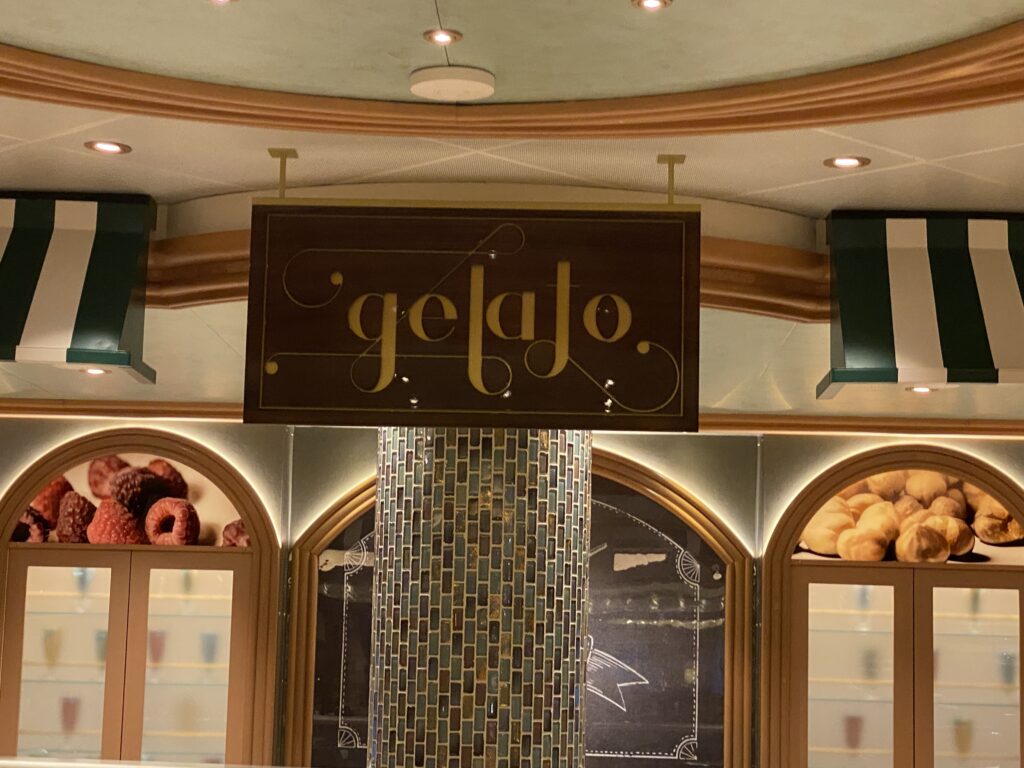 Video