A small school in southern Utah became a university and a member of the Big Sky conference and, it offers over 140 undergraduate degrees to over 10,000 students.
SUU
So that stands for Southern Utah University and it is located in Cedar City, Utah
Here is the history or status of the college.
1987

Branch Normal school

Training school in Southern Utah

1913

Became the Branch Agricultural college

It was part of Utah State Agricultural College, which is now Utah State e University

1951

Became College of Southern Utah 
Doubled in acreage

1969

Became Southern Utah State college

The student enrollment grew from 360 to 2000

1991

Became Southern Utah University

Constructed 14 buildings
Launching the Utah Summer Games
Achieving NCAA Division I status.
It is one of 27 universities in the U.S. that is a designated public liberal arts and sciences university. They are known as the Thunderbirds.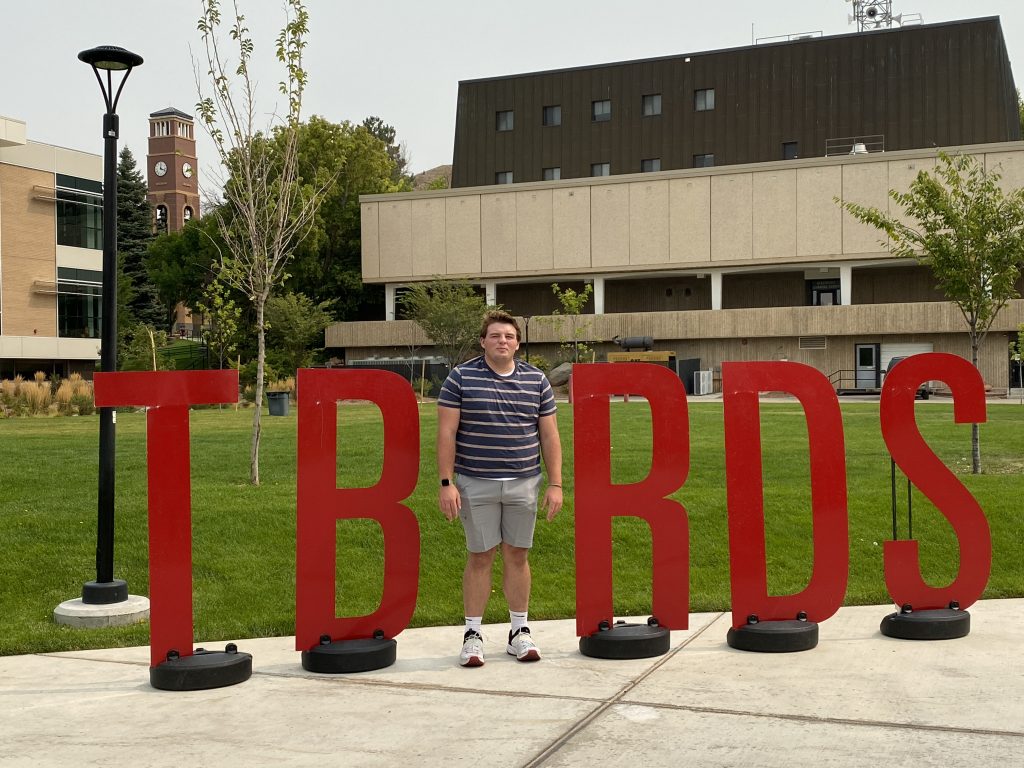 Other things
It also does other things besides academics, like the following:
Utah Summer Games

Volleyball
Water polo
Tennis
Archery
Gymnastics
Basketball
And many more

Utah Shakespeare Festival

Now has a full-time staff
People come from all over to see it
Actors from Hollywood come and do the plays.
Division I school
As a member of the Big Sky Conference they have the following sports
Football
Basketball
Gymnastics
Cross Country
Golf
Soccer
Softball
Tennis
Track and field
Volleyball
Rodeo
Which has helped recruit and put out some good alumni of the school.
Several NFL Football Players
A Governor of Utah
Miss America 2008 People choice semifinalist
A professional wrestler
Track and Field Champion
Mixed Martial Artist
Arena League Rookie fo the year
Broadway performer and Tony Award nominee and a featured role in The Greatest Showman
First African-American General Authority for the Church of Jesus Christ of Latter-day Saints
Not so famous Alumni
Christopher Dorner

An LAPD member who committed a series of shootings in Southern California in 2013.
All in all
This is a small town University that has come a long way. It is involved in the community and brings in thousands of visitors a year. It is the place to be for performing arts.
What did we do
We went to the student center and picked my son checked in and got some swag. We went to a parent's info meeting, picked up a facemask and a shirt. Got some information and walked around campus and that was it. I know exciting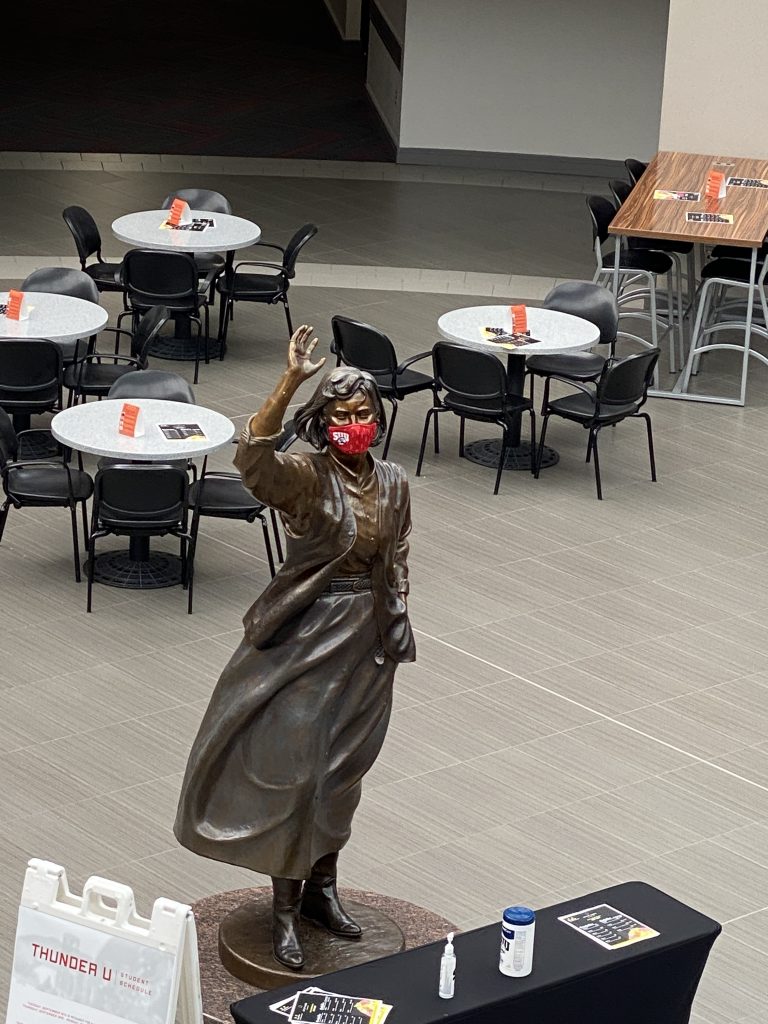 Even statues are wearing masks.