Seatac was a busy place to fly out of on a Monday. But it was doable,
Arrived
Our Uber drove us off, then we checked in our luggage and headed to the TSA. Got thru the precheck. Yes, mine did work. I had to get a printed-out ticket.
We arrived pretty early, so we had plenty of time.
The plane
It was a Boeing 737, and we discussed this type of plane before here.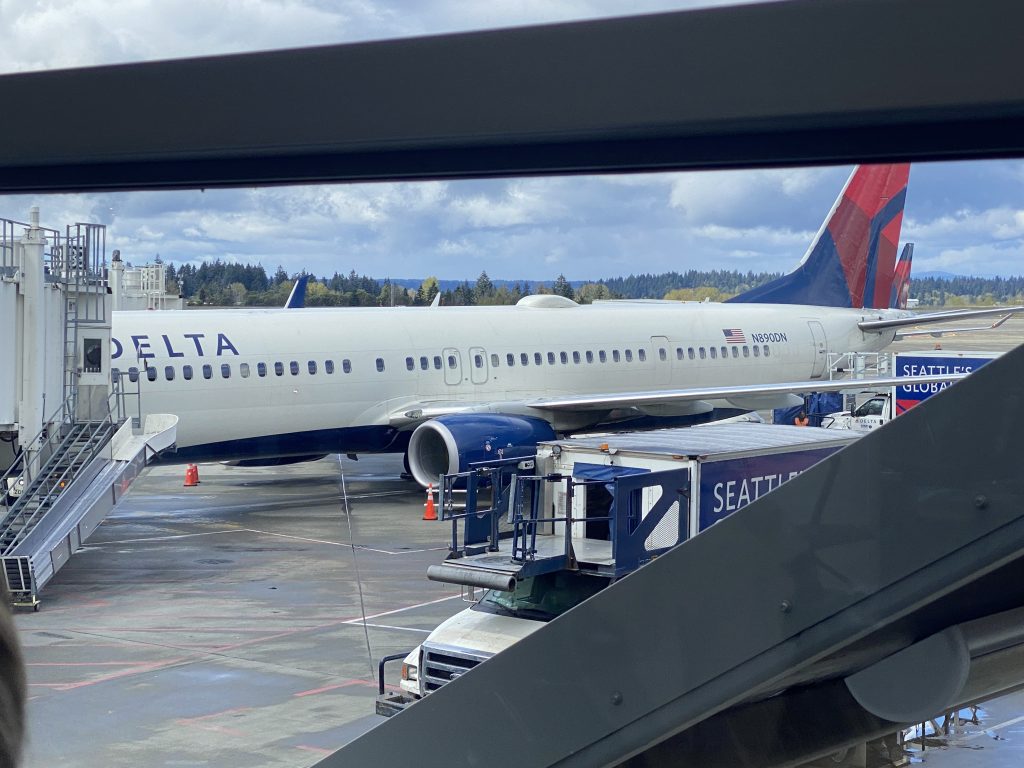 Flight
The flight was pretty normal. It was just the return flight from a trip. We left Seattle at 1:33 PDT and arrived in SLC at about 4:30 MST.
We had some snacks on the way home.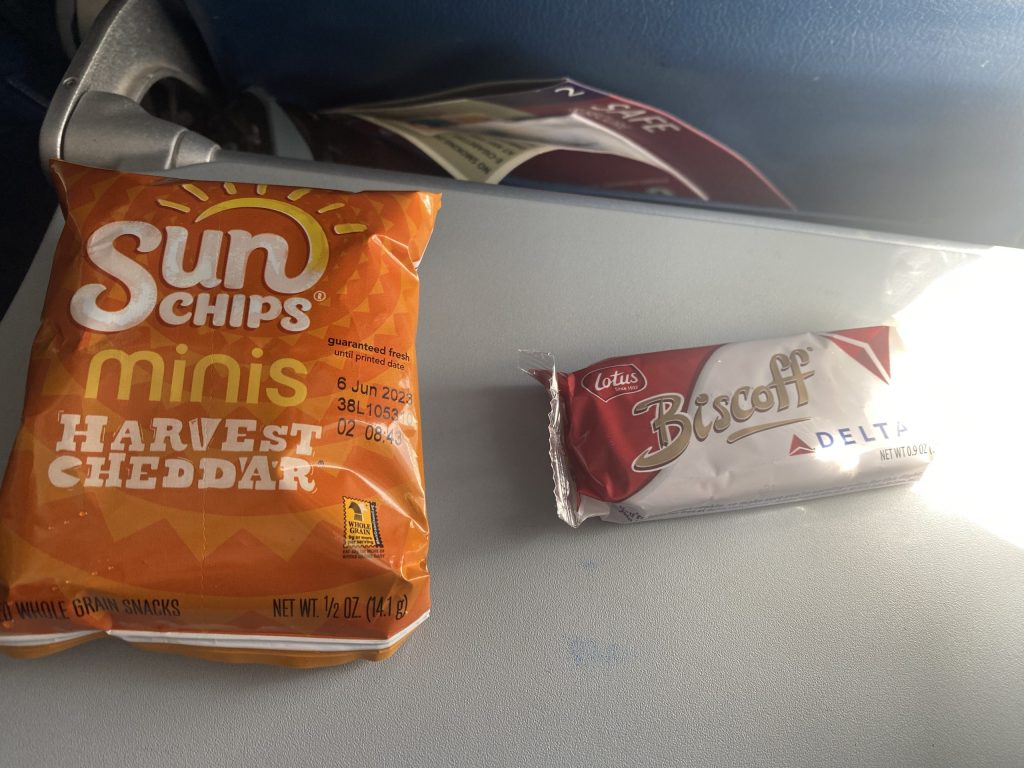 The flight was almost full. I booked my wife the aisle seat and took the window seat. There were two seats available, and the last person on standby picked the one not in the middle. We had the row to ourselves.  That was a nice treat. However, we had to circle the airport for a while as there was a storm causing some issues. It was like 45 min. But all was good. We landed, and everything was OK.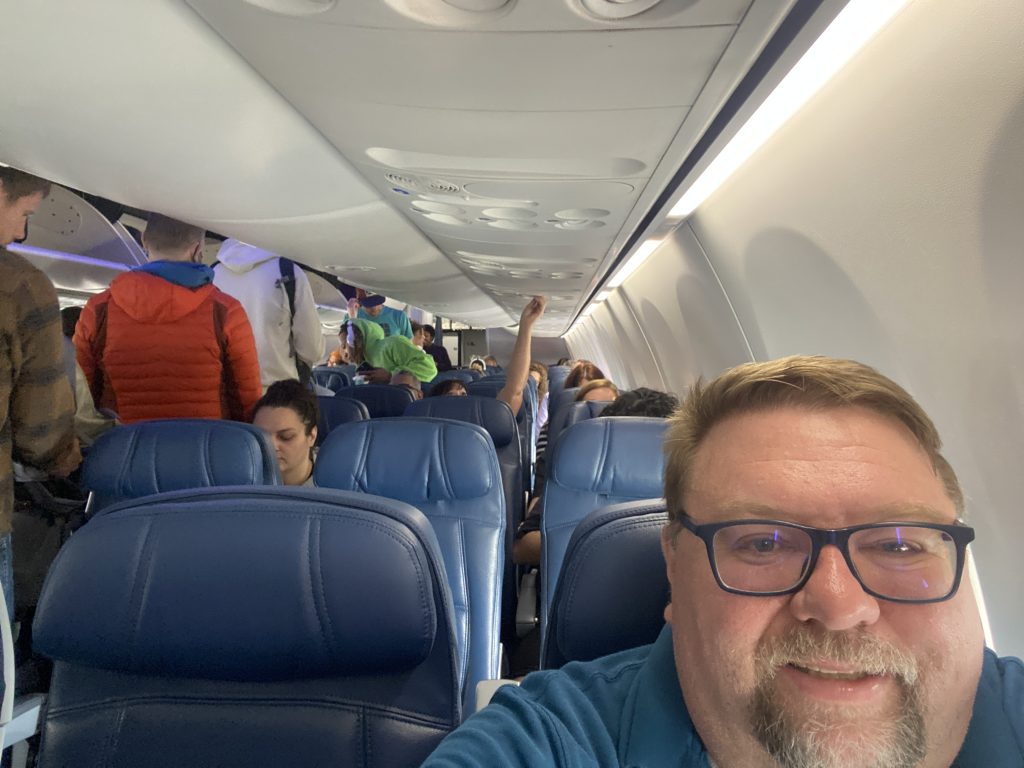 Good Flight
This was a good flight home. Delta did a good job.