While in Texas you have to see a Rodeo, right. I guess so, I am not a big rodeo fan. But while in Texas you might just as go.
American Rodeo
The rodeo was split up into 2 sections with a platform in the middle of them.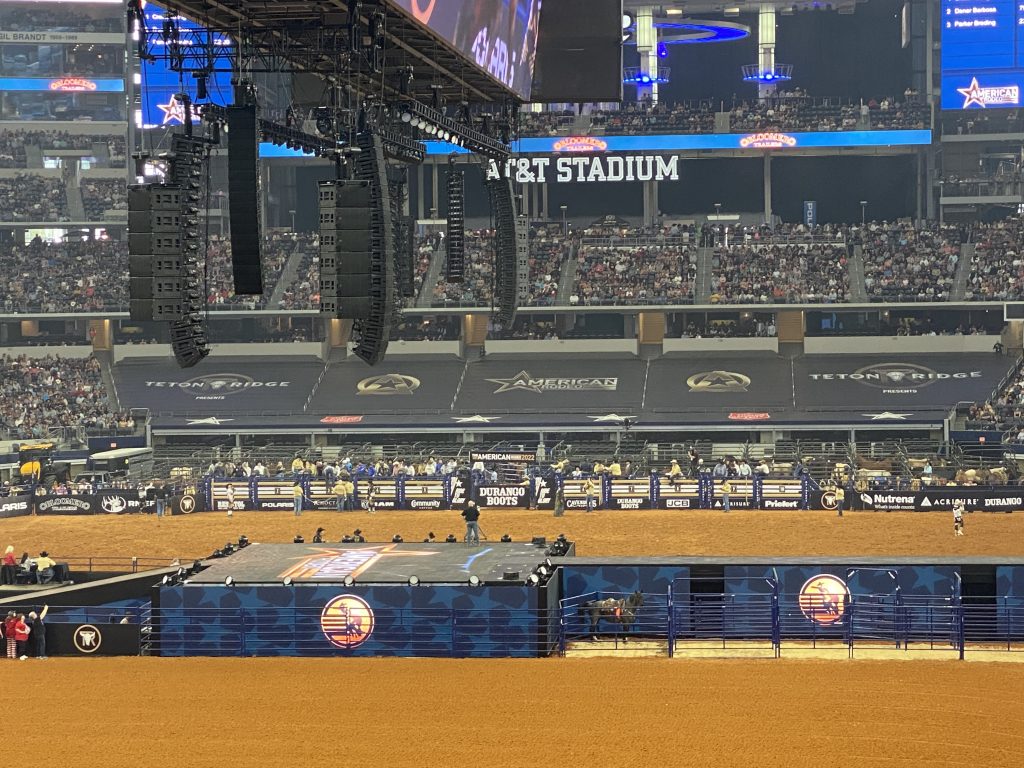 The middle is where the winners went and the mini-concert was happening.
There were a cash prize worth $2 million dollars. That is a lot of money. I mean a lot of money, well to most people it is. That will be a good payday.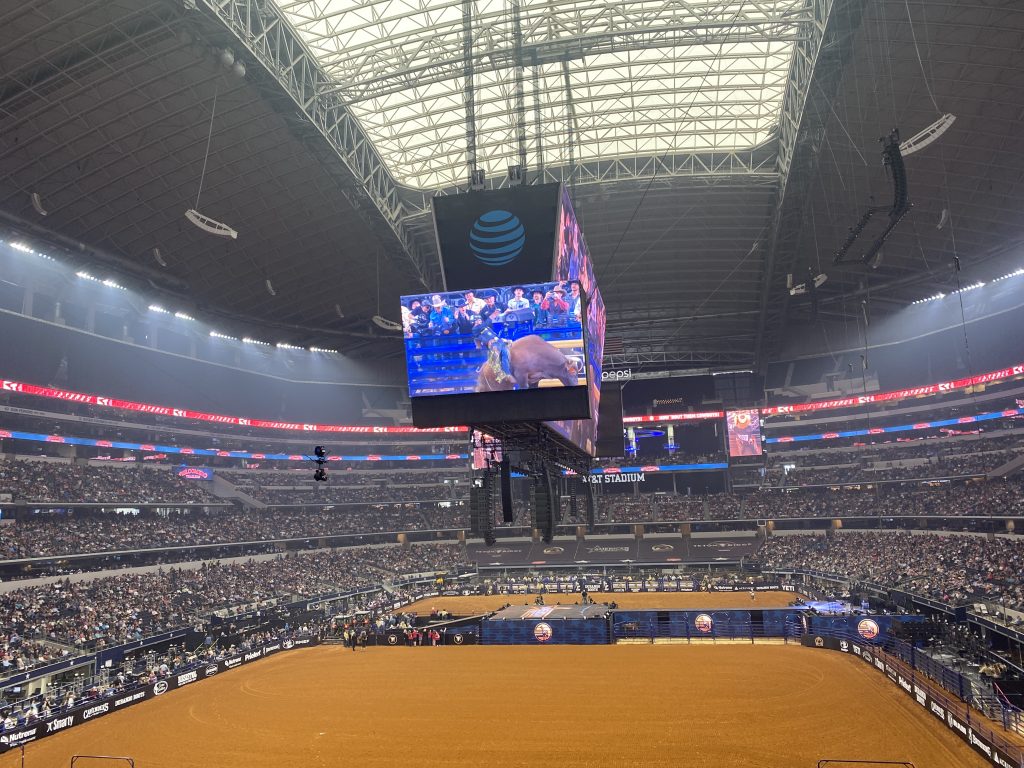 Concert
The whole reason why we are here at this rodeo. Is Tim McGraw and Faith Hill performing? They sang for about an hour. It was a pretty good thing. I didn't know a lot of the songs, but it was good.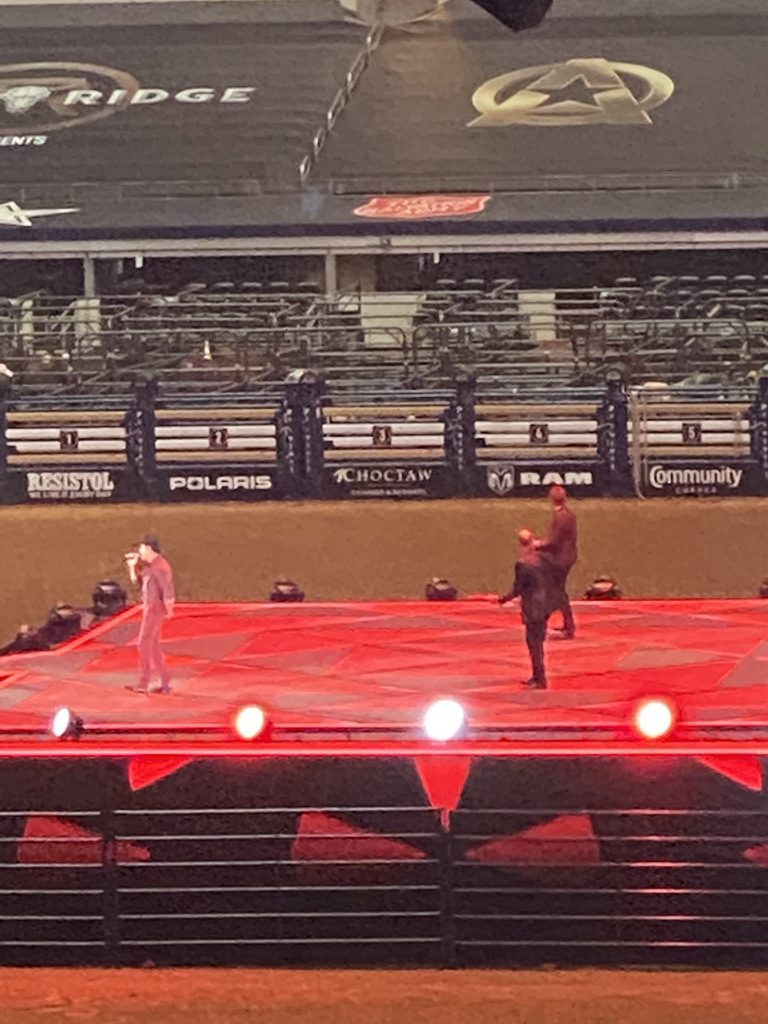 Video
Here is a video