This is what I think of when I think of the Rocky steps
The steps
They lead up to the Philadelphia, Museum of Art. This is also where I introduced the Philly trip. You can see that here
The steps, 72, of them leading up to the entrance of the Museum. They are one of the biggest tourist attractions. I can see why.
Rocky Statue
There were three of these bronze statues created
Sits beside the stairs (see below)
Champions Sports Museum in San Diego

Put up for auction and Sylvester Stallone brought it

In the Schomberg's gallery in Colorado
Art Museum and Philadelphia's art commission on if the statue is art. Since it was a "Movie prop" it didn't below there and so it was moved to the Philadelphia Spectrum.
It was moved back for the filming of Rocky V, then moved back to the Spectrum. In 2006 it was returned to the Art Museum and placed on a pedestal in a grassy area by the steps.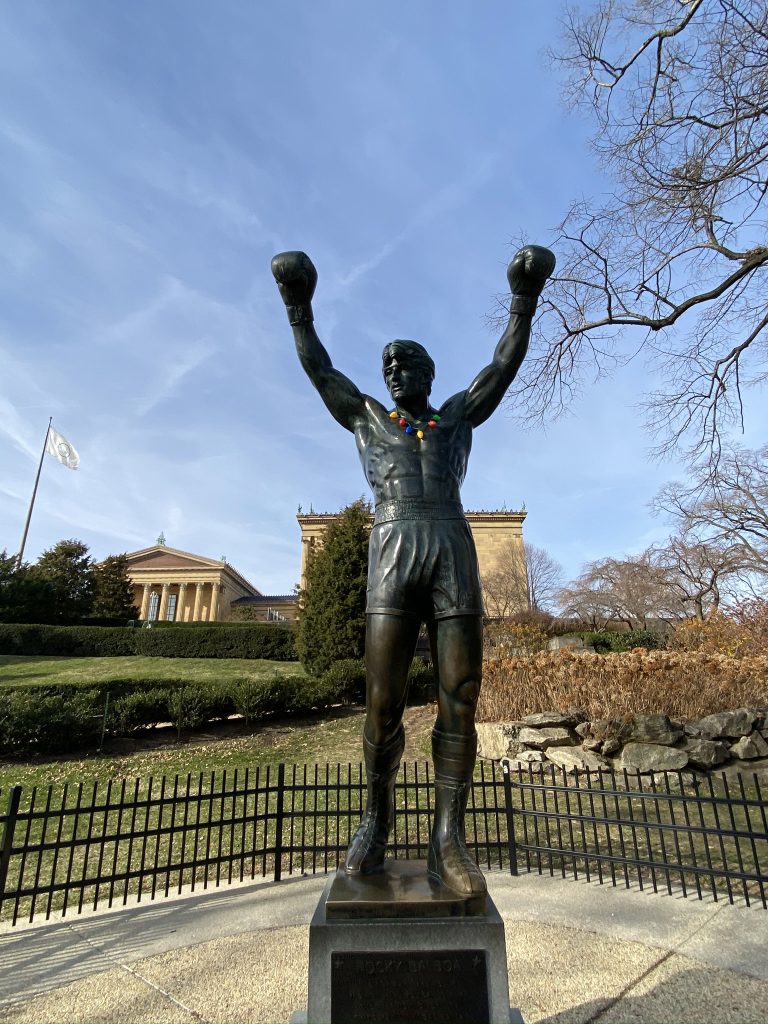 What I think
This is what I think it would be like if I were running up the steps.
In reality, I walked up the steps, I wanted to run up the steps, but things in my life have prevented that. Maybe next time. I did enjoy my time there. Just seeing things in person that I have seen on the big screen.