The day started out early indeed as we needed to be at the airport at least.2 hours ahead of our flight at 9:30. Did that happen?
Morning
My wife actually was up before me and was getting ready. I was shocked to say the least. The only problem was the son who we had to fight to get up. We headed out to pick up the other member of our party.
Drive up
It was a nice drive up while we ate our breakfast of McDonald's. The visibility was great until we approached Salt Lake City, where some fog came into place. We found the parking spot in the low visibility, took a shuttle to the airport.
Flight
We were late getting off the ground due to the low visibility, but we soon were in the air after taking off north ward. It was a smooth flight.
Philly
We got here found the regional rail and took it to the 30th street stop, got off the and started to walk the wrong direction. Turned around and found out place. Walked up 4 flights of steps to the place my wife found.
We went to Target, no Walmart (so far), got a few things, went to Shake Shack to eat.
Shake Shack
Yep just like last time I went there just mediocre. Got a shack burger and some chicken bites my wife decided that we are going to share. It wasn't enough food to feed a big guy like me. The sandwich was smaller then a McDouble or a Jr. hamburger. Yep, not good at all.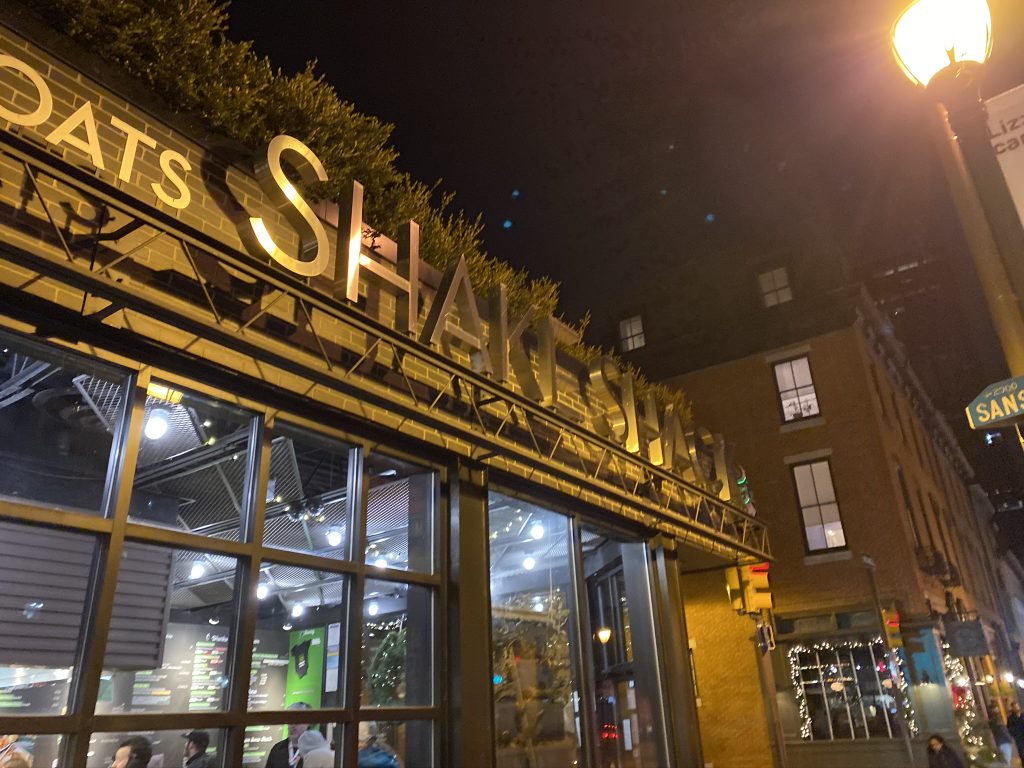 Overview
The day was a success full one. We left the house and made it to the hotel in Philadelphia safely. Navigating a new city well let's just say it is an experience.