You know it is just the typical thing we do. We just drive to the same airport and do not really give a good review of the airport. Maybe one day.
The Drive-up
It was your typical drive up, got on the freeway, got into the carpool lane, and away we went. We were running late, as usual, and got to the in-laws a bit late. Later than we planned. That is on par with my life.
We didn't encounter any slowdowns or anything like that. Shocking for a Thursday morning. But it was about 9 AM. So traffic was not as busy. I have noticed that since I work from home now. I think a lot of people still do that and there aren't that many people on the road.
Parking spot
We got to the Parking Spot and we had to go to KK, never been in that lane before. So that is a new experience for me. The shuttle showed up and we loaded all the luggage in, well this time the driver helped us, and we headed to the airport.
They are doing some construction at the parking spot. They are building a new covered parking structure. The only thing I don't like about the Parking Spot is that you have to go through 2 separate checkpoints. Once when you get there and once when leave the covered to get to the uncovered part of parking.
Airport
We got there and we needed to head on up to the 3rd floor. The first time my in-laws have been at this new airport. They just usually fly out of Provo airport. We checked our luggage and away it went.
We went back down to the second floor and TSA, we have pre-check and that was a simple thing. My in-laws didn't and they took forever to get through TSA. We then had to make the long journey over to the B9. Which meant that we had to go down to A15 and then cross where the planes come in and park, and get to the B concourse. We walked the whole way, and the in-laws got a ride over on the little shuttle thing.
We then waited to board the airplane.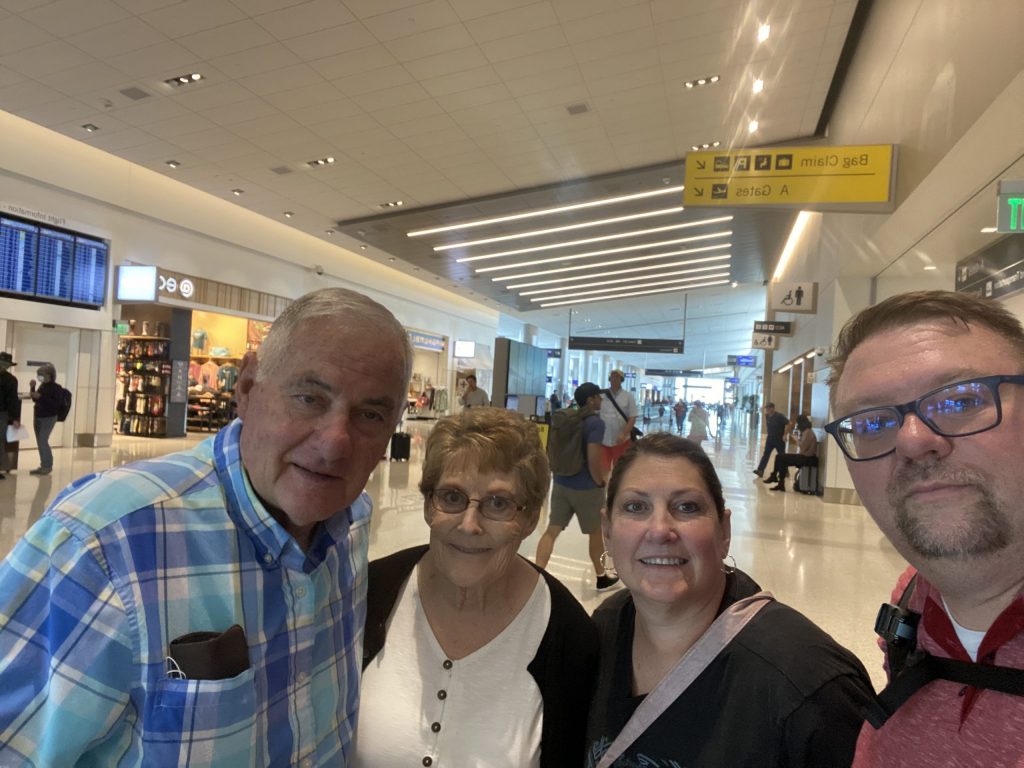 Thoughts
It was a good day so far. The traffic was not busy. The airport wasn't too bad. The parking was great. So now we just need the flight to go well.
Video