Time to pack the tech bag for a trip. Now this is nothing new, I have been doing for the past 2 years. But, I haven't flown on a plane. The packing needs to be different. I can't take a extra bag.
Tech
I need to figure out how to pack everything I need, but also figure out things I don't need. That is the hard part. It is sort of like trying to figure out what to pack but you want to take it all.
Taking
What do I take? What do I leave behind? This is something I will have to figure out. It will take some time. But, I am not going to think about it now. Since I am packing the tech to leave.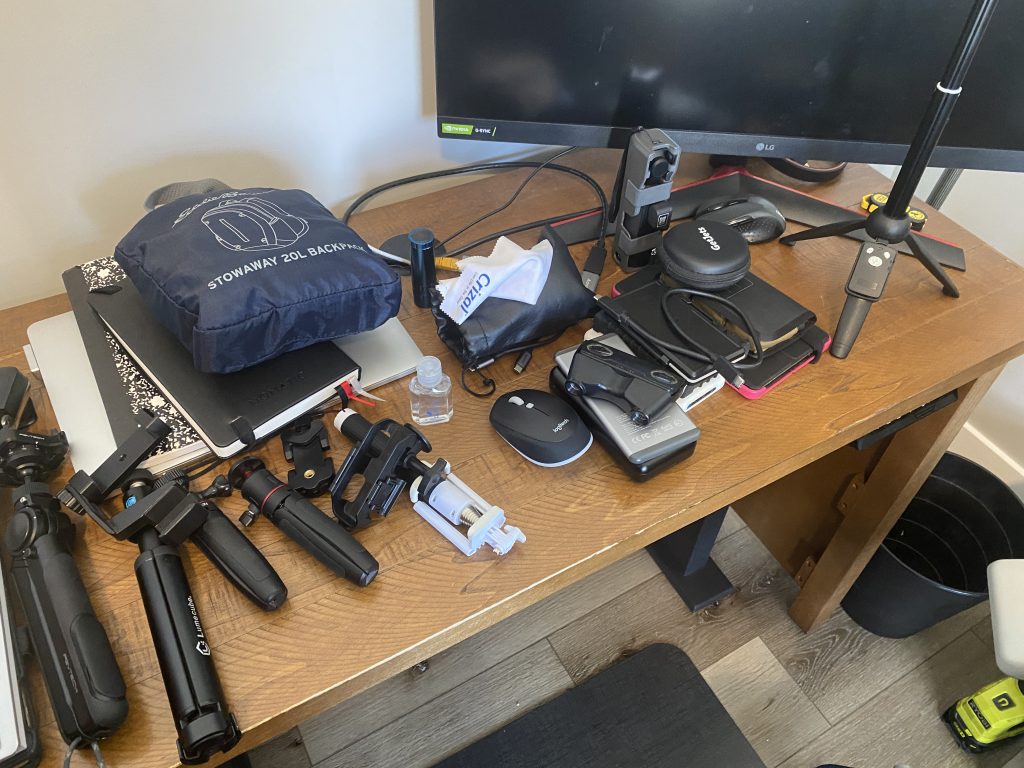 Video
Here is a video I did