Honoring all the men and women who have served the Navy.
Located
Between Pennsylvania Avenue NW and 7th Street NW and 9th Street NW.
Memorial
This is to honor all those who have served and are currently serving in the following:
Navy
Marine Corps
Coast Guard
Merchant Marine
Yes, there are Marines on Navy ships.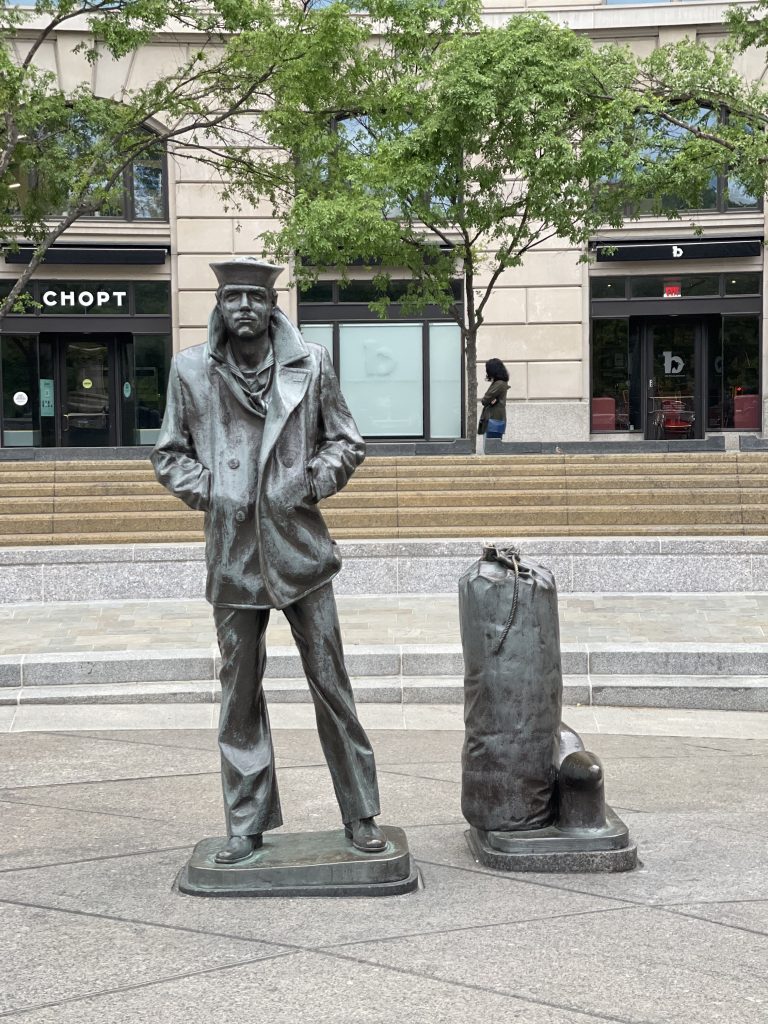 The Memorial was dedicated on October 13, 1987. The Lone Sailor, featured above, is the main point of the Memorial in my mind. Might not be correct, but to me it is.
You can see this so much better in the video. Check it out below.
There is a visitors center as well.
This was the meeting spot for several tours that went throughout the city.
Video