We didn't start to use the metro until Sunday. To be honest, I wanted to walk everywhere, I need to lose weight.
Metro
At, first they were going to build a massive highway system, but that didn't go over too well. So, they got some billions of dollars and started the questions.
Here are some facts
Number of lines
Number of lines

91

7 more are under construction

Daily ridership

211,500 weekdays
57,002,300 yearly
Here are the stops and lines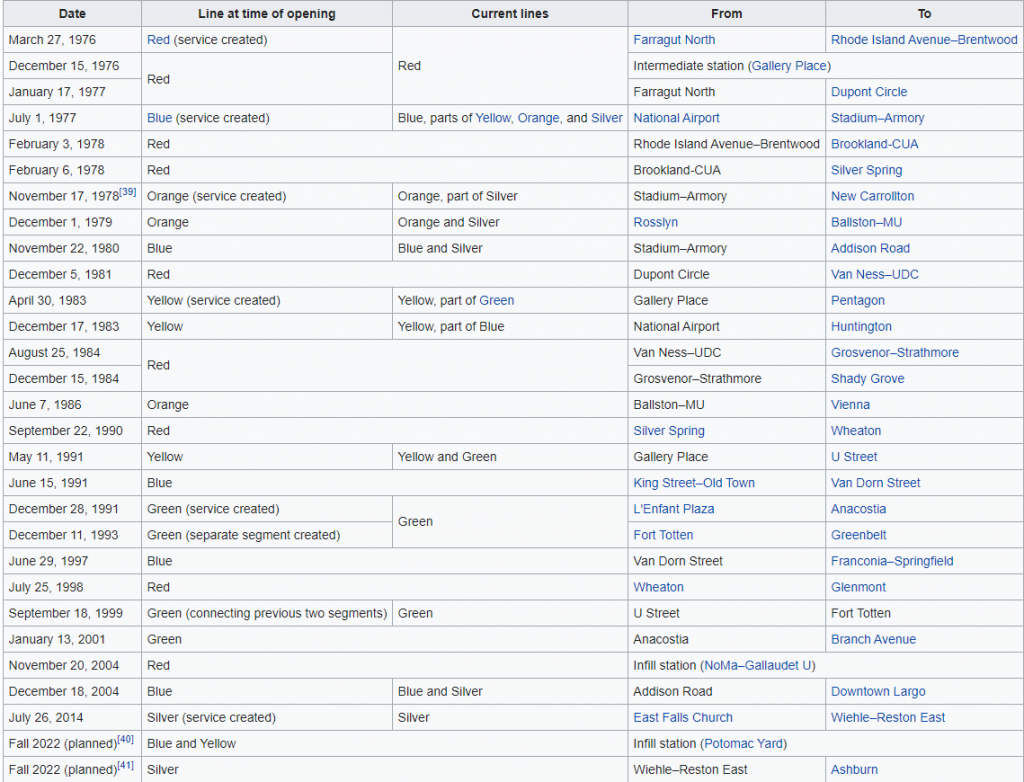 My Thoughts
Alright so my thoughts on the metro here in DC it's pretty good I mean yeah we didn't write it from the airport to our hotel. So we grabbed a taxi and went to the hotel because I didn't know what line to take and how far I would walk from the metro station to the hotel. We had a lot of luggage not a lot but we had luggage that we were toting around and so we didn't take it.
But when we did write it we found it was nice and convenient it cost $2 compared to a taxi ride of $40. We took it out to Ruth Chris steakhouse and we took it back and we also went out to Arlington National Cemetery. When it came time to go to the airport we did walk the block and 1/2 to the metro station and found the train heading to the airport Reagan national. It was nice and easy it dropped us off right at the airport we didn't have to walk very far and it was quite a nice ride I wish we'd have done that coming back from the airport a couple of times instead of doing taxis.
The metro was very nice and clean and it was very well taken care of I've been on some metro trains that look like they need a lot of help but not this one. So if you're in Washington D.C. and you need to jump on the metro it is nice and cheap and a good way to get around.