Do you know that Long Beach Airport is Smoke-Free and that includes e-cigarettes unless it is a designated area by baggage claim number 2? I do. I think I have heard it about a dozen times.
Open AirPort concept
The Long Beach Airport is an open-air concept to a point. You have to walk outside to your plane and either walk up the ramp or walk up the stairs at the back of the plane. If it is raining then it would be a miserable experience to sit all wet for your flight.
It was a nice airport the baggage claims are outside, so once again you will have to stand in the rain to get your luggage. Our bag was the last to come off the plane, I swear it was. Everyone else got theirs and left. I was going to video the bag coming out and along the belt, but it never came out so I thought, as I was down a bit further, the others grabbed it before I could video it They took away all my fun.
Inside the airport
Inside the airport, once you get past security you can go to one of two sides. When we arrived we were on side 2, I will just call it that, and we walked out and it consisted of 5 gates and it was a small area. Which consisted of bathrooms and a small restaurant /café, which cost us a lot to eat there.
I found that I could buy something from Best Buy, believe me, if they had some Apple Air pods in that Kiosk, I would have bought them. Saved me some grief.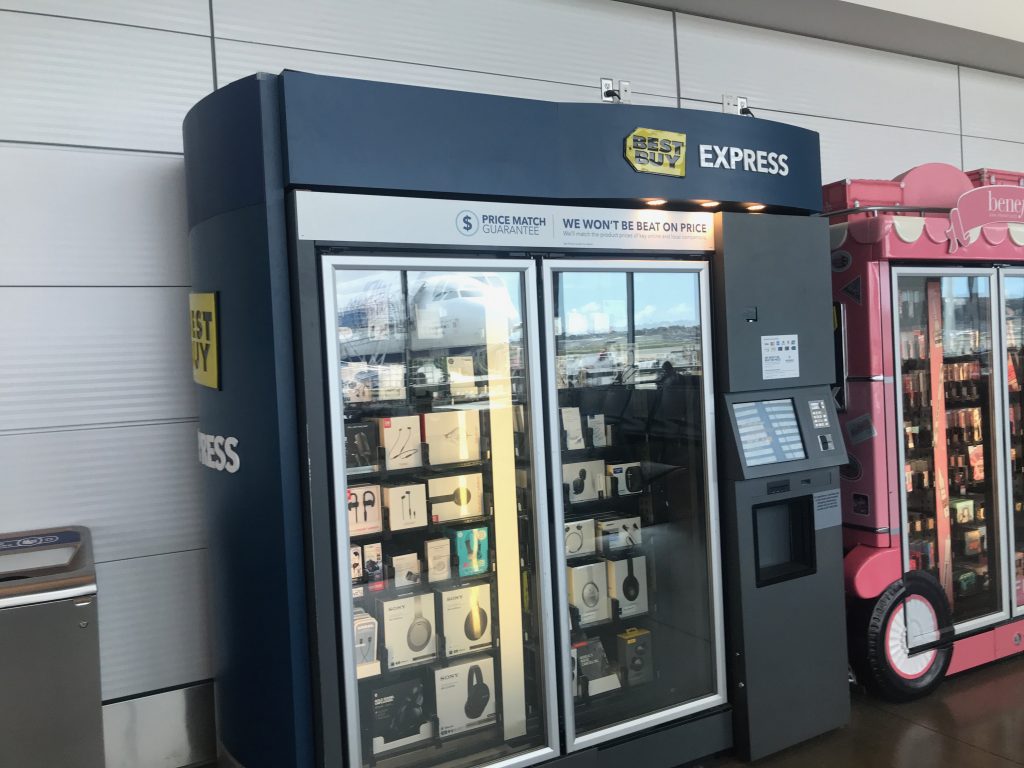 My Take on the Airport
This was so much better than LAX not so crowded, not so big and close to the Cruise port. I would fly into this airport again. Here is a video about the Long Beach Airport.