If you start on Interstate 70 in Utah, as you drive East you will hit Green River, Utah. Grand Junction, Colorado is just 102 miles to the East. This is the located in Emery county.
Green River
Population

952 (yes you read that right) as of 2010
935 (estimate 2019)
So it isn't a big town it does have a golf course an 18 hole course.
It also features the Crystal Geyser.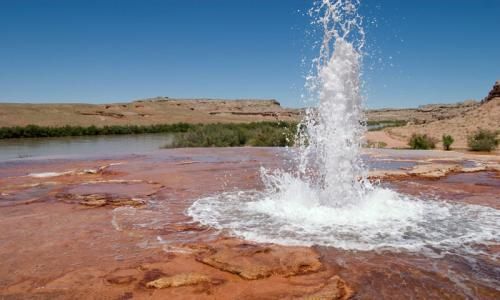 That is about it for Green River