Breakfast
I ate in the buffet today, twice, once at 6 AM and again at about 8:30ish. I had the following:
2 time
An omelet
Juice (lots of orange juice)
Some hash browns
Lunch
We ate at Alferdos, which was on deck 6, if I wasn't so sick to my stomach I would have enjoyed it more.
Menus
Dinner
I had the following:
Caribbean Shrimp Cocktail
Medallions of Beef Tenderloin, Cognac and Peppercorn Diem-Glaze
Ice Cream
PDF version of the menus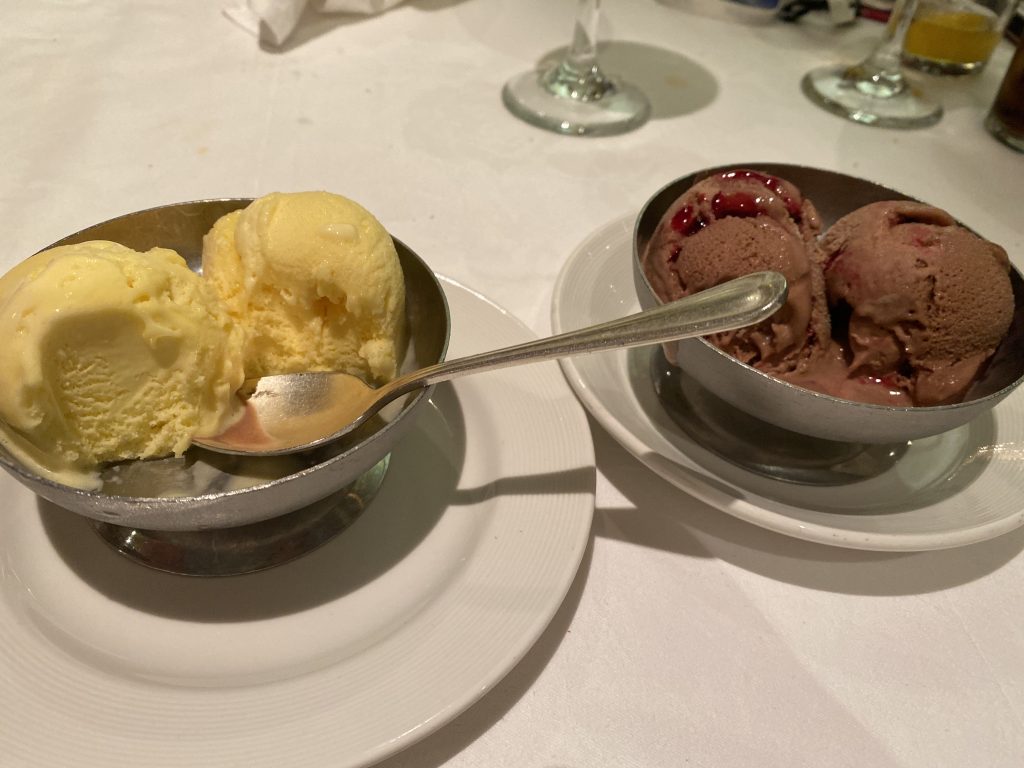 Snacks
I didn't really eat any snacks as I was to sick to eat. Dang medication.