When we arrived at the airport we had to walk out of the terminal and catch a shuttle bus to the car rental place.
I need to be better
We arrived at the car rental place and got helped within like 3 minutes. We walked out to the car, checked it out, the tire looked like it was flat. They said it was alright. The person told me that I would be responsible for hail damage if I didn't get their insurance and I laughed.  Here are some photos I found on the thing called the interweb.
I really didn't document this part very well, well not all. I do need to get better at this. Really I do.
Rental Place
You jump on the shuttle bus if it gets to your location. Sometimes it gets full from the first stop.  You ride it for about 5 to 10 min and you get to the car rental location. You pull up into an underground drop off, get out and then go up an escalator to where all the car rental companies are at. We walked right up and we were next in line.  We did our thing and we walked out to the car.
The car
It wasn't the car I thought about getting. I was thinking that I would get a Nissan Sentra or something like that. But we got a Masada 3 Touring with New Mexico plates. It had four doors but it really wasn't for 4 people. There was no room in the back seat for anyone once the seat was moved back. It was a hatchback, not a real trunk. It was a good little car.
My feelings
The experience I had the Kansas City Airport car rental place, was about the normal one I would expect. But the car wasn't what I expected. The front tire looked like it was going flat, there was a big chip in the window.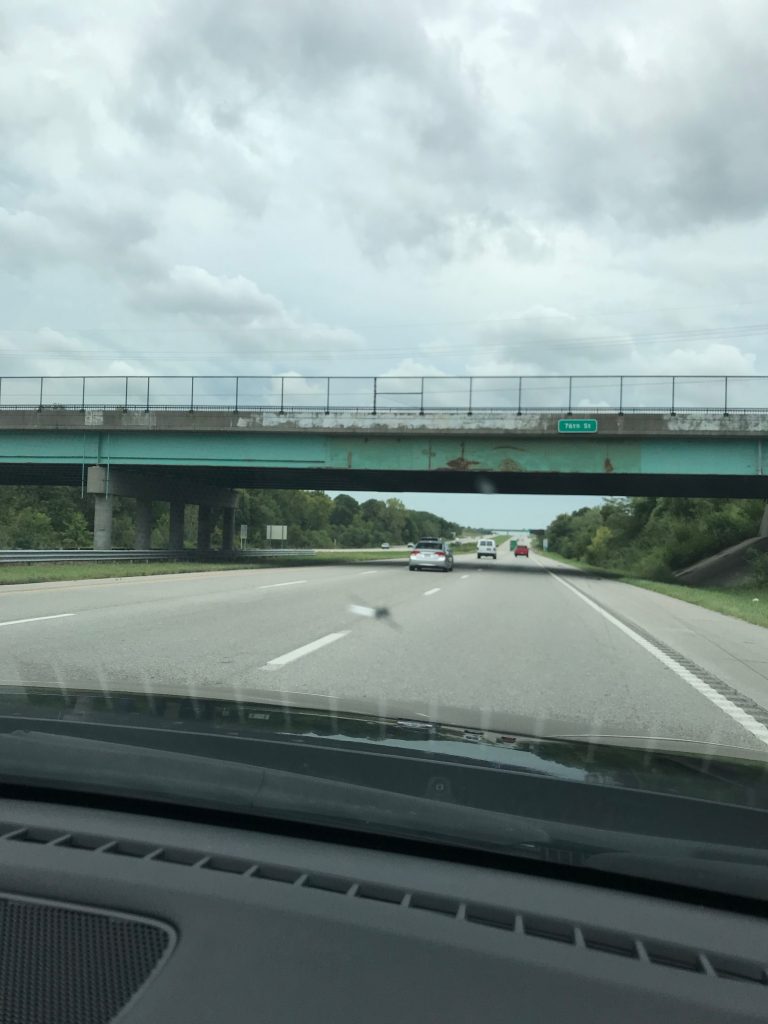 The guy said I would be responsible for hail damage. I laughed at that comment and I don't think he was amused.