We stayed on the Dolphin deck, deck 9, in 537. What was it like?
Room D537
I picked this room, as I like this deck, it has a private covered balcony. Well, at least on the other ships that we went on. Plus it was the only other place that had a room next door that was free. That is where my in-laws stayed.
The room was nice and big, bigger than the hotel room we just came from in NYC. Looking out over the balcony, you can see the lifeboats. Yes, we are only a deck above them.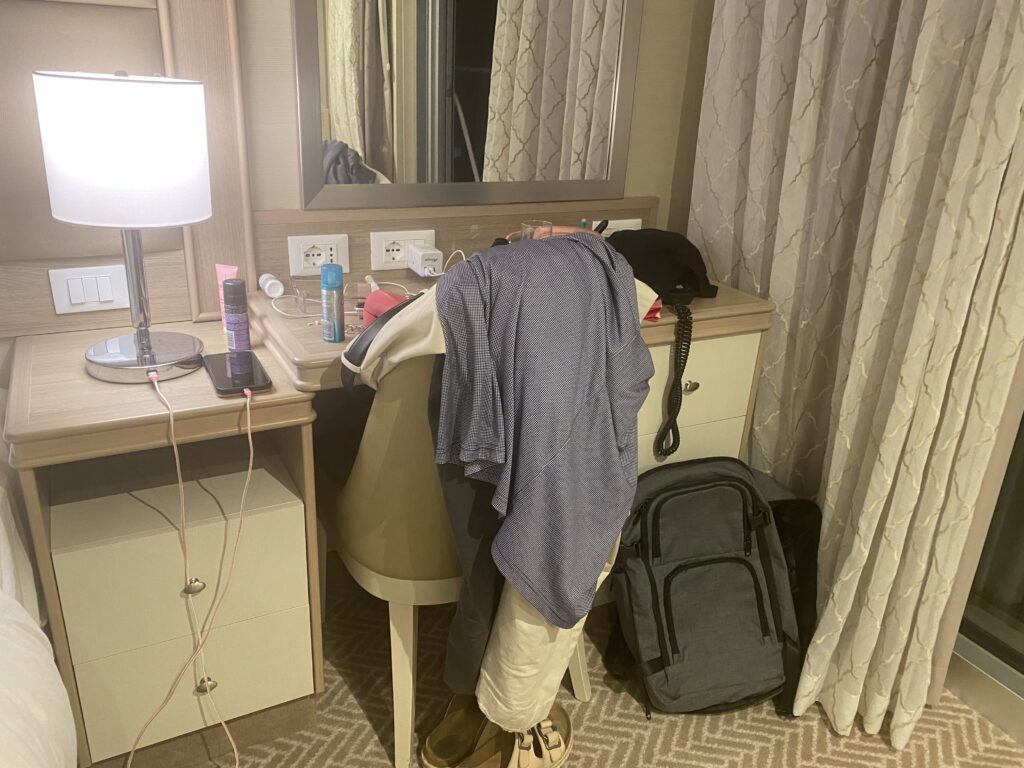 The room had 2 nightstands with lamps with 1 USB in them. Had a desk where all the plugs were at. They had the following:
2 North America Plugs
Several UK, and Europe, Plugs
They all so had plugs under the bed that the lamps plugged into. I picked up a plug that could fit.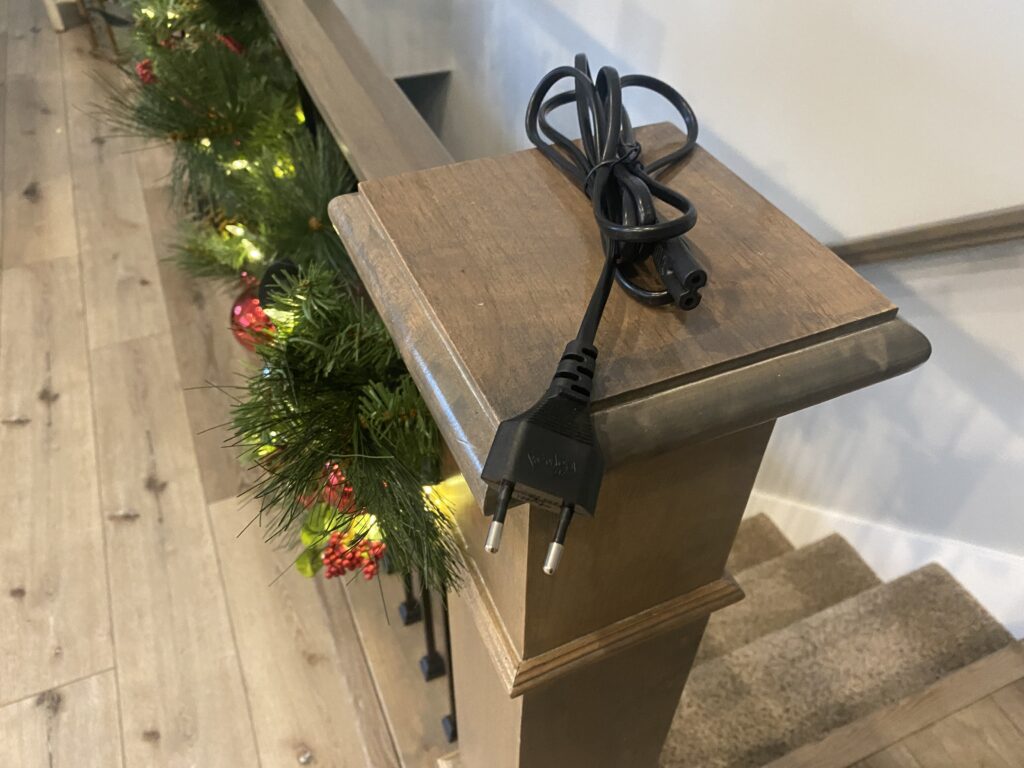 I plugged my Sleep Apnea machine into that. It was nice to have that. I didn't get a picture of that. I wish I did. But, I didn't. I know, I know. I am working on it. It is a work in progress.
Position of room
It was mid-aft, meaning it is close to the mid-elevators and the rear elevators. It was a good walk to the back of the ship for dinner. Not too bad. Not a bad walk to mid-elevators. It was a good walk to the front of the ship. But it would help if you had some exercise while aboard a ship.
Thoughts
I liked the room. The balcony was nice, it opened up and it made it nice to have a bigger one.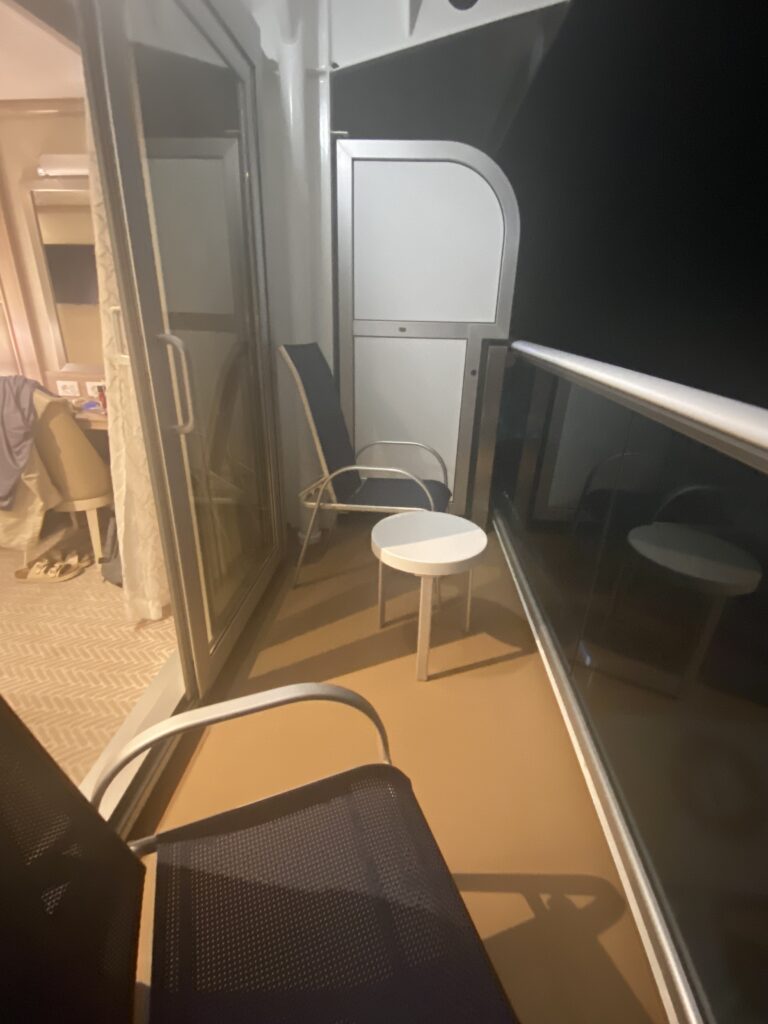 Yes, the lifeboats were right there and it made it harder to see the ocean right below us. You had to look straight out to see the water, which isn't that bad. My wife said not to tell anyone about the lifeboats. But this is a review of the room and what it offers. What else am I supposed to do? Say it is great and have someone come back and say I am full of crap since the lifeboats are one deck below.
So it isn't that we spent all this money and didn't have a view. We did have a view, but we will likely go a bit higher. I just like the lower decks. But we will go higher on the next one. Besides, that is the only place left on the ship that had 2 rooms by each other, and when you are traveling with others, it is nice to have rooms next to each other.
Video