Top of the ship indeed. These are mostly open decks. It is consisting of rooms to lay out on a lounger and do some sunbathing.
Deck 17
This is also called the Sun Deck. There are cabins on the front of the ship, but that ends at midship and the rest is open space. There are the following:
Bandstand
Fitness center
Regret Pool and Bar
The Beach House Teen Lounge
The Lodge at Camp Discovery
The Treehouse at Camp Discovery
4 hot tubs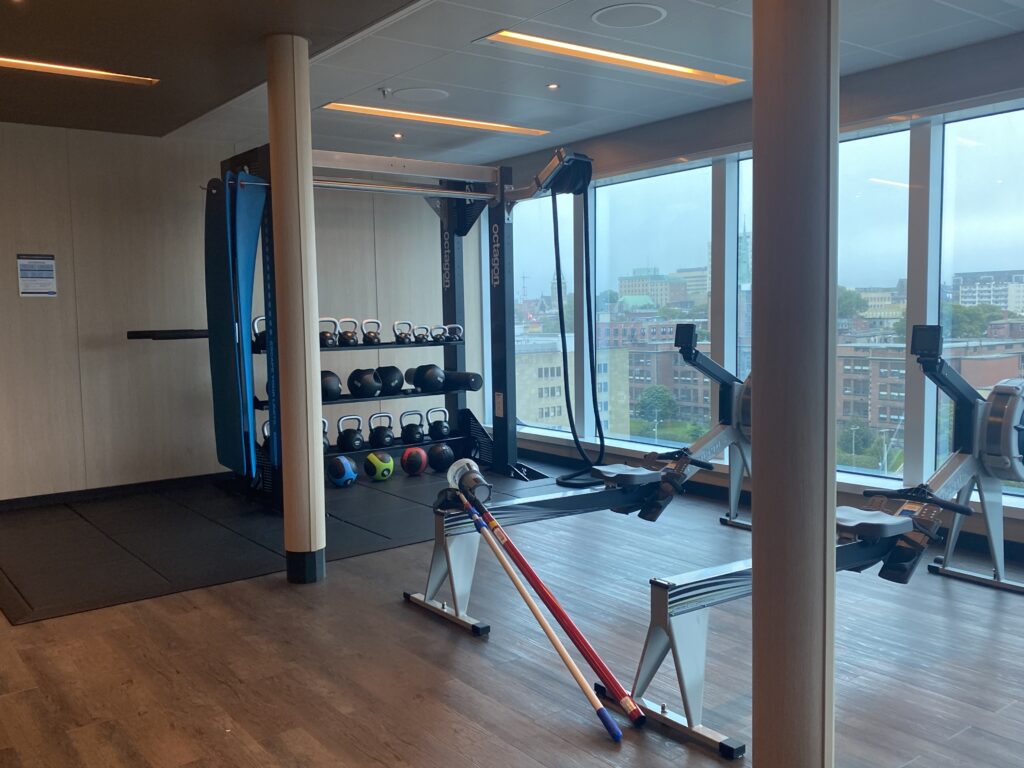 Deck 18
Or known as the sky deck and it has 2 big huge suites on this deck. I might like to stay in one of them at some point in my life. This deck also features:
The Sanctuary at the front of the ship
A couple of hot tubs
Movies under the stars
Jogging track
The Experience center
Center Court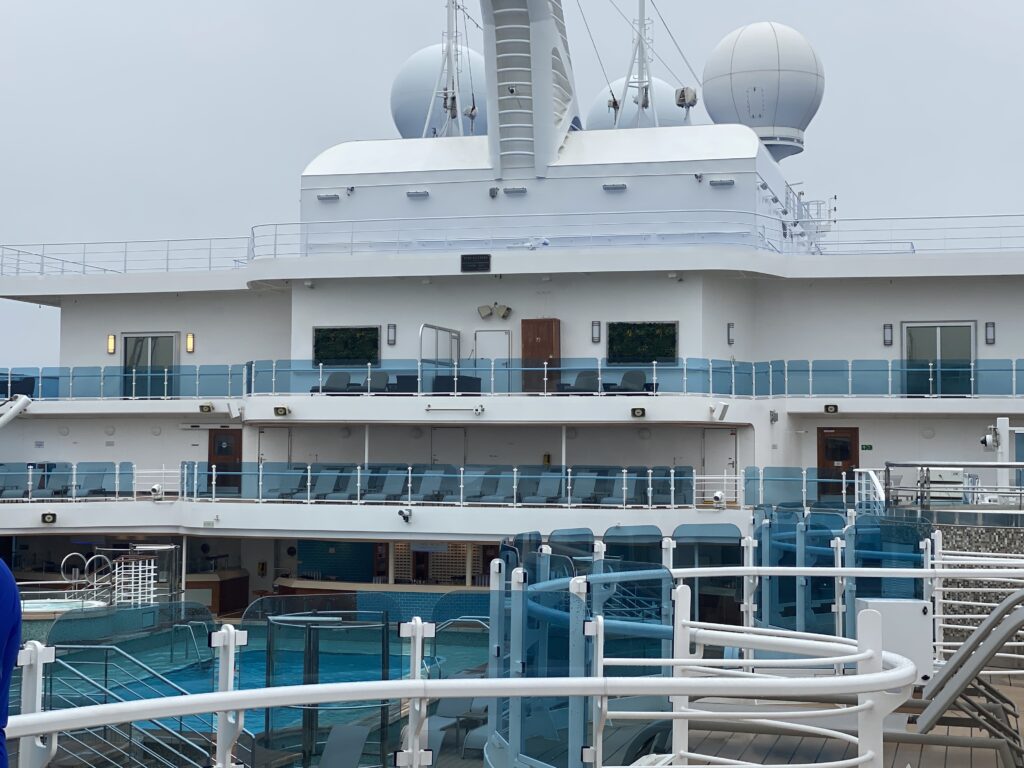 Deck 19
Also known as Vista deck, it only has one real feature: the greens mini golf course.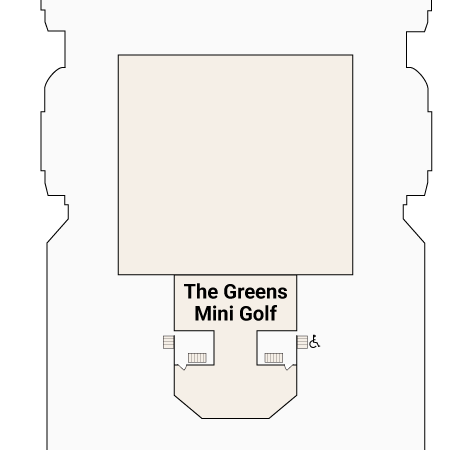 Video
Check out the video here