The main reason we went to Philadelphia was to take one of my sons to an Eagle game. Yes, he is a big fan and he has been for a while.
Headed to the game
We jumped on the trolley and took that to the city hall where we boarded the broad street train which took us to the NRG sports complex. However, halfway there we had to get off as something happened to the train. I got on another and walked to the stadium and walked across the parking lot to the stadium. Scanned our tickets and there we were at our first NFL game.
Stadium
We sat here
It was section 211 row 2 seat 5 -8, a total of 4 seats.
This is what it was like for the game.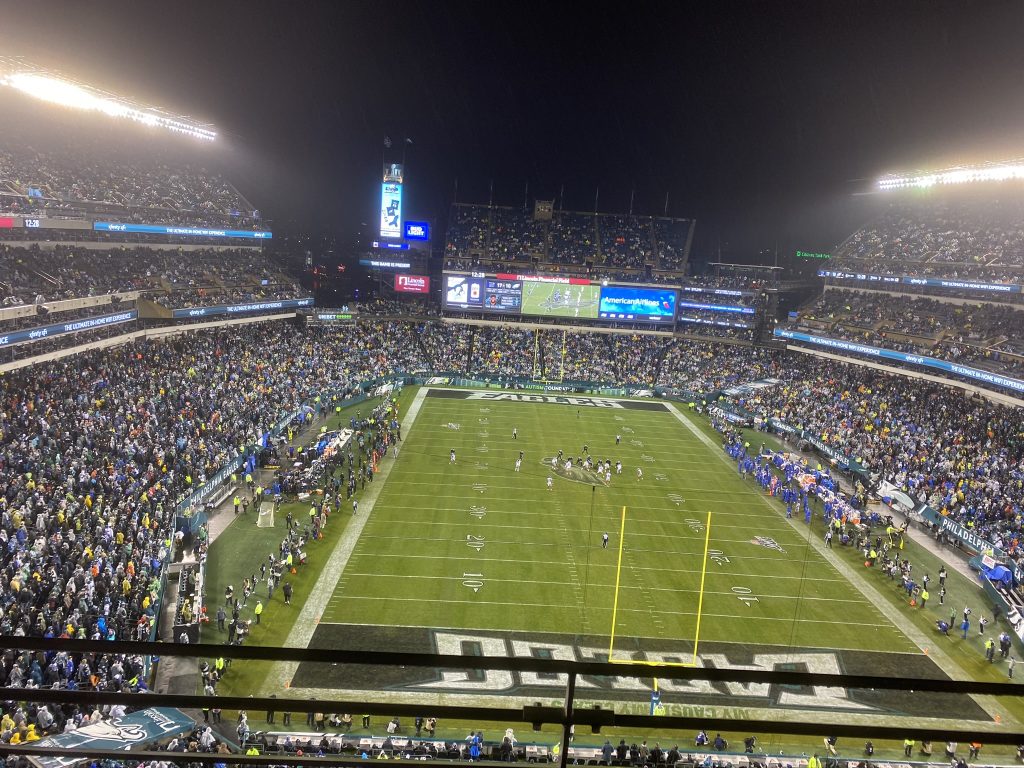 My take on the Game
It was the NY Giants and I really don't like them because I don't like the Backup QB. Don't get me wrong. I think Payten Manning is a great QB, but his little brother, Eli, well I don't like him one bit. This was his first game as a starter since he got benched a while back. I wanted him to get hit so hard. But, that is something for another day.
The game got off on a bad start by the time half time came around it was the Eagles that was getting booed as they run off the filed. I mean it was very, very loud.
They came out the second half and tied it up. They would have won the game if they would have just made that filed goal. But, no they had to go into overtime, the Giants won the toss and marched the filed, but they didn't convert. It was the Eagle's time to shine. They marched downfield and with time running out, they threw a touch down right in front of us to win the game. Now that is what I call a great first time NFL game.
Was the price of the tickets worth it? Yes, it was a fun experience
Here is me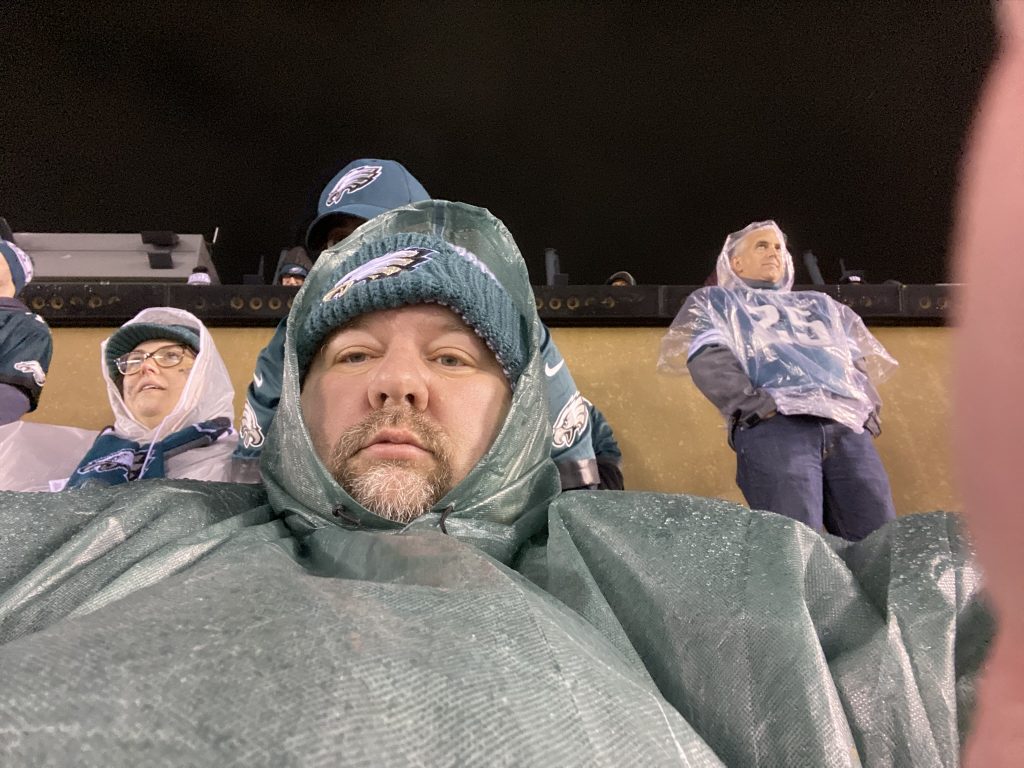 I didn't take a jacket or anything I was thinking that it wasn't going to be cold or anything but I was wrong so wrong. It was good that we went back to the Airbnb and warmed up.