This is also known as the Punchbowl Cemetery.
Located
This is located here
History
It was formed some 75,000 years ago during secondary volcanic activity.  The ejection of hot lava thru some cracks in the coral reef created it.
The first use of this area was an altar where human sacrifices to Pagan gods. They killed violators of the many taboos. Yea they had a lot of taboos. At one point in the 1890s, this was suggested to become a cemetery due to the growing population of Honolulu. That was a big no. However, 50 years later congress authorized the establishment of a national cemetery in Honolulu. However, it needed to pass 2 things,
Acceptable to the War Department
Donated rather than purchased
The Governor of Hawaii offered the Punchbowl for this purpose in 1943, but the $50,000 appropriation proved insufficient. But it was later made into a cemetery.
In 1949 the cemetery was dedicated. There were the following buried there.
53,000 War Veterans from

World War II
Korean War
Vietnam
Servicemen from around the pacific
Guam
Wake Island
Japanese POW camps
All have been relocated here.
Several Medal of Honor Recipients are buried there
Pictures
Here are some pics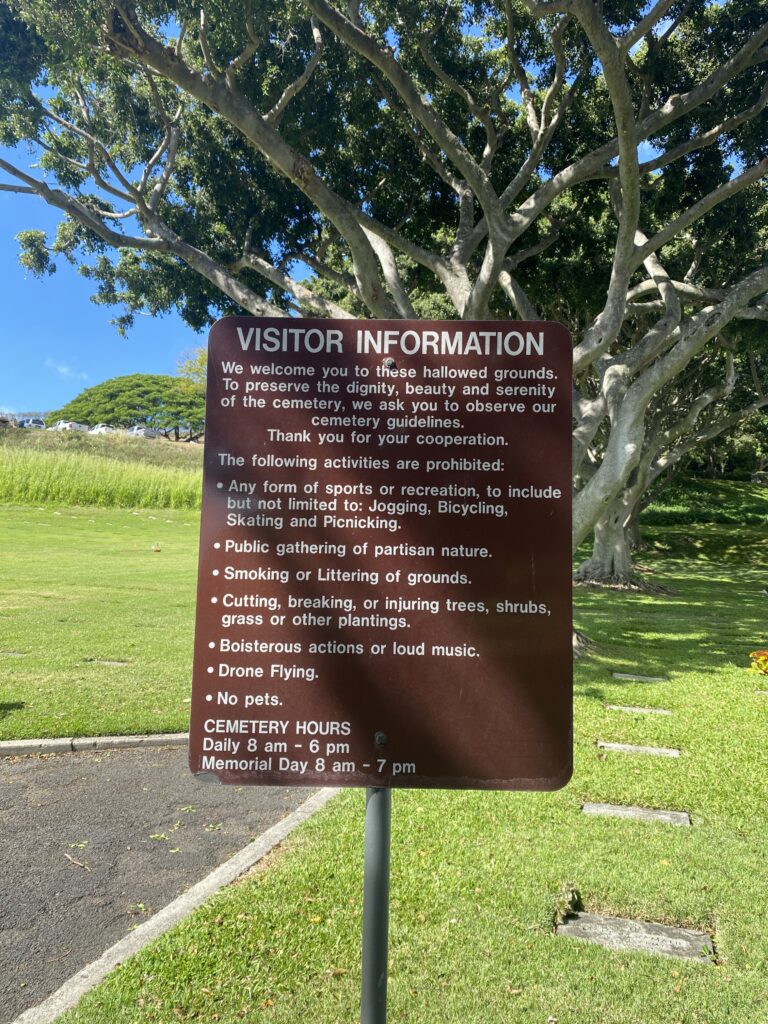 My thoughts
I have wanted to come here for the longest time. The last time I was here, we didn't make it here, so this was a must for me. Just seeing this place where all the people who fought for freedom around the pacific. The feeling was just so peaceful. If you have an opportunity check it out.
Video