I have always wanted to cruise out of New York. So when the opportunity came up, I jumped on it.
Location
72 Bowne St. Brooklyn, NY 11231
Terminal
This was converted from a freight terminal, in 2006 after a $52 million investment. The RMS Queen Mary 2 was coming. Here is what it looks like from above
No, I didn't take this photo, I found this on the internet. You never know where and when you can fly your drone.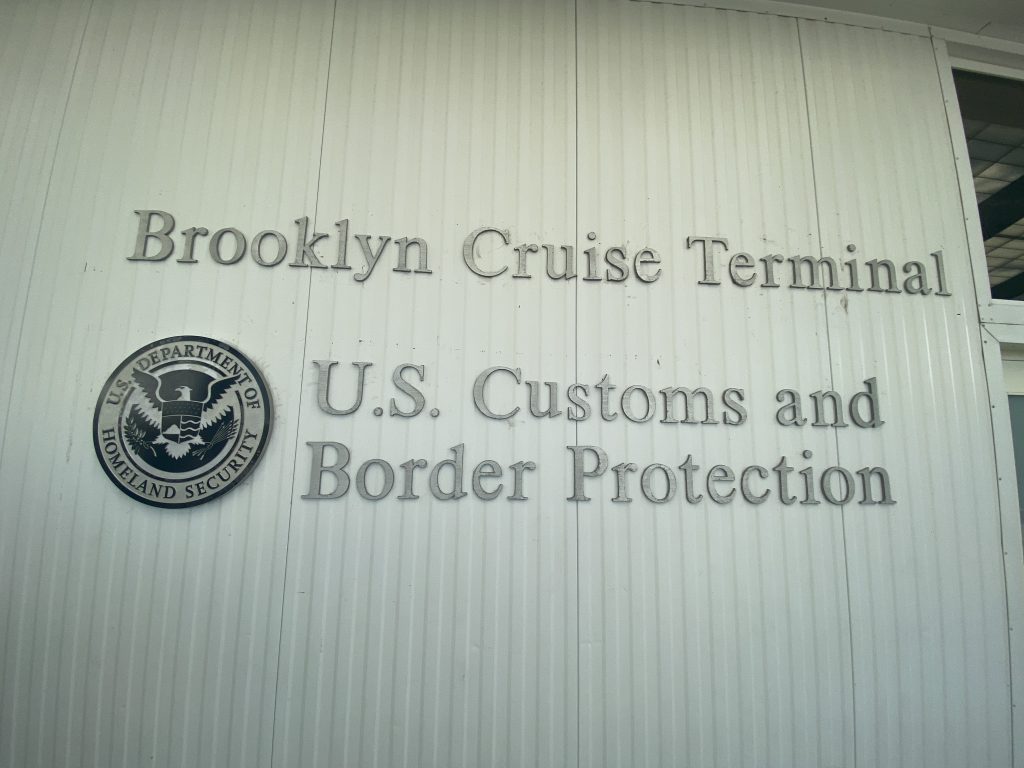 We pulled up and oh my heck it was a mad house. People were everywhere.
Cars were dropping people off where they shouldn't
Cars were backed up
Workers were yelling at people
It was a busy place. Well, I mean that we had a lot of people getting on the ship.
The car service dropped us off at the correct spot and gave our luggage to the porters. You don't want to carry your luggage onto the ship. I didn't give them my backpack. I carried that with me. The people who were dropped off at the wrong spot had to come and take their luggage over to the porters or they took it on to the ship themselves. It was rude of them to push or pull all the bags around. That is just my opinion.
Inside the terminal was a long line to get thru security, where we had to have our passports, and medallions out.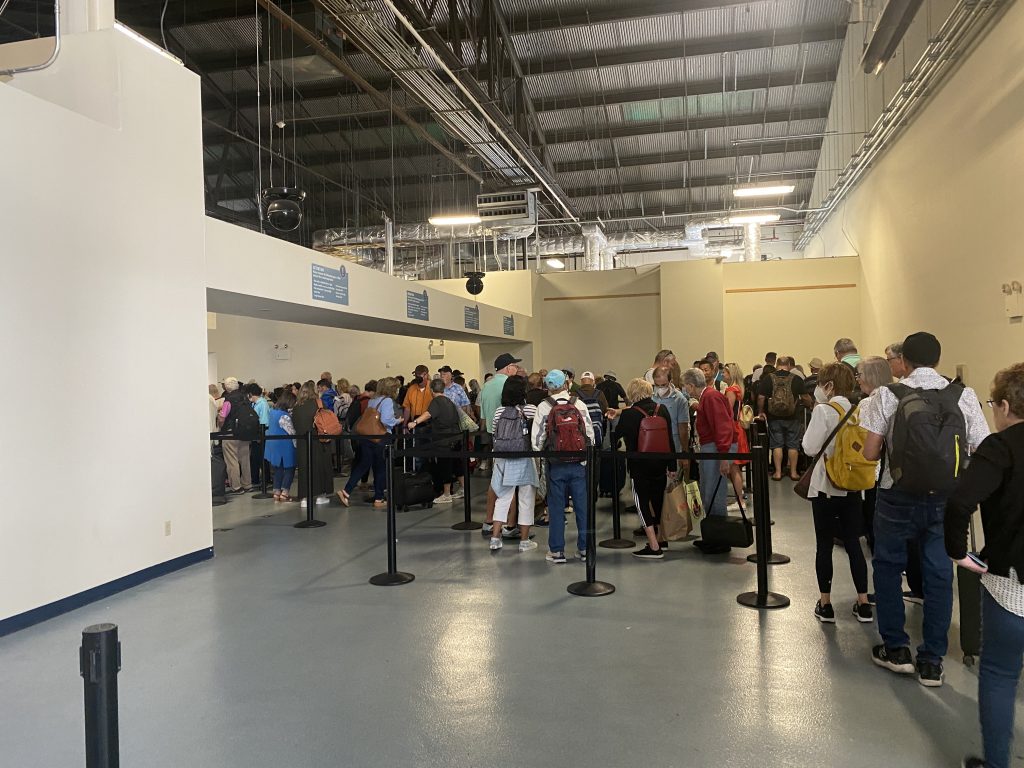 Once we got thru that line, we had to check into the ship. Where we had to have
The Medallion
The covid test results

Which I had for all 4 of us

The Arive Canada App that we registered to enter Canada

I had that for all 4 of us.
It was a mess, I thought it would be better if I had that instead of having everyone else do it on their own. Yea, it was a stressful few minutes for me. But, we got done and we went and sat down.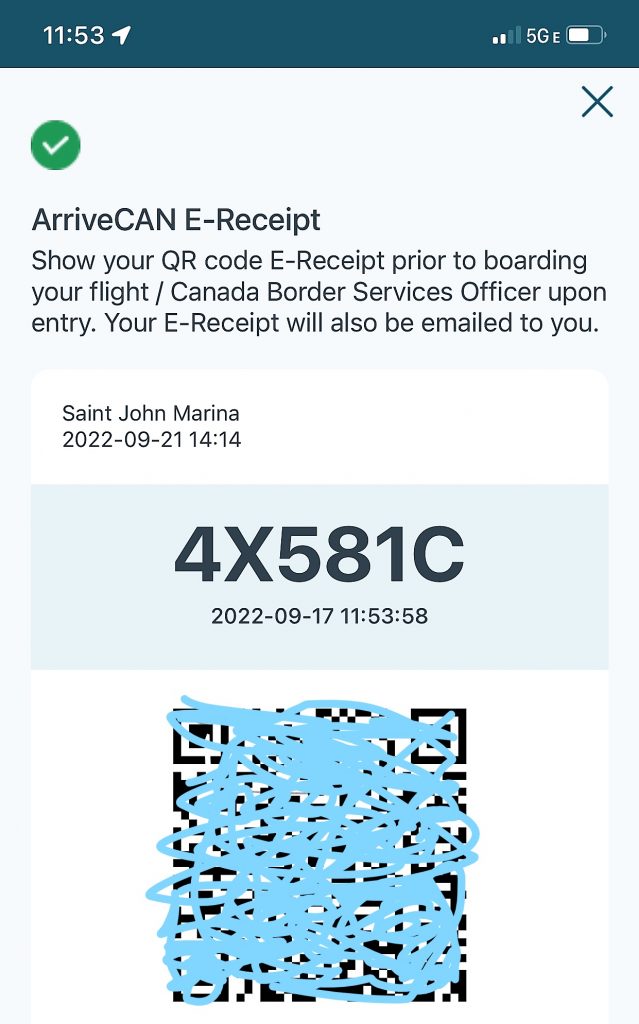 Our check-in time was 12:30, we were a bit early but we waited in the terminal for about 15 minutes or so before we boarded the ship.
They had different areas with chairs set up and you went to your number.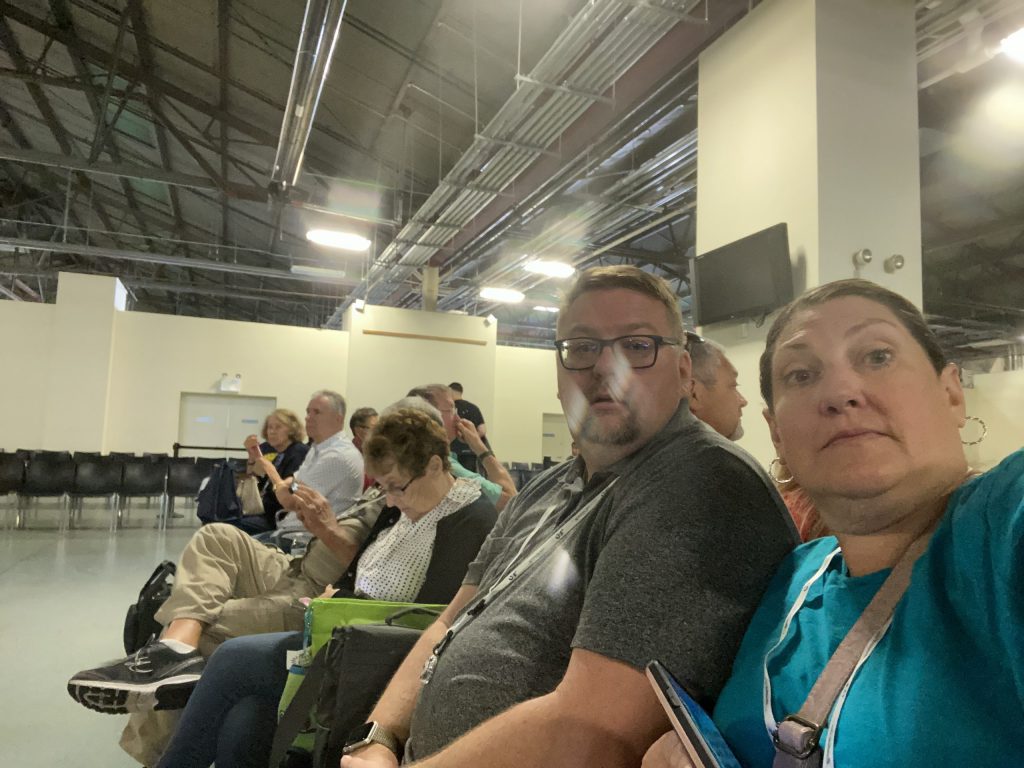 Now, this is from the interwebs, I didn't take a photo of it.
They also hold other events here, when there isn't a cruise going on.
My Thoughts
This was the 5th cruise terminal I have been to. It was a pretty nice place. However, this is just my opinion, the outside could have been better handled better. I mean people are impatient and want to start their vacation. But, these people are the problem.
The line to get thru security was understandable, I mean they have to protect and make sure people are who they say they are.
The check-in process has improved big time since we started to cruise back in 2010. Thanks to technology. To provide a COVID negative test, a special e-receipt for us to enter Canada. It was a pain in the butt. I am just glad that Canada got smart.
Video