Oh man live if you are a person who enjoys the outdoors like,
Fishing
Hunting
Boating
ATV's
I could go and on, but I won't. I will go on about other things
Location
So we talked about Springfield in the last post and the Bass Pro Shop is located inside of Springfield.
Actually this is the largest shop around.
What it looks like
Here is a picture that shows a bigger one than mine
Here is a picture I took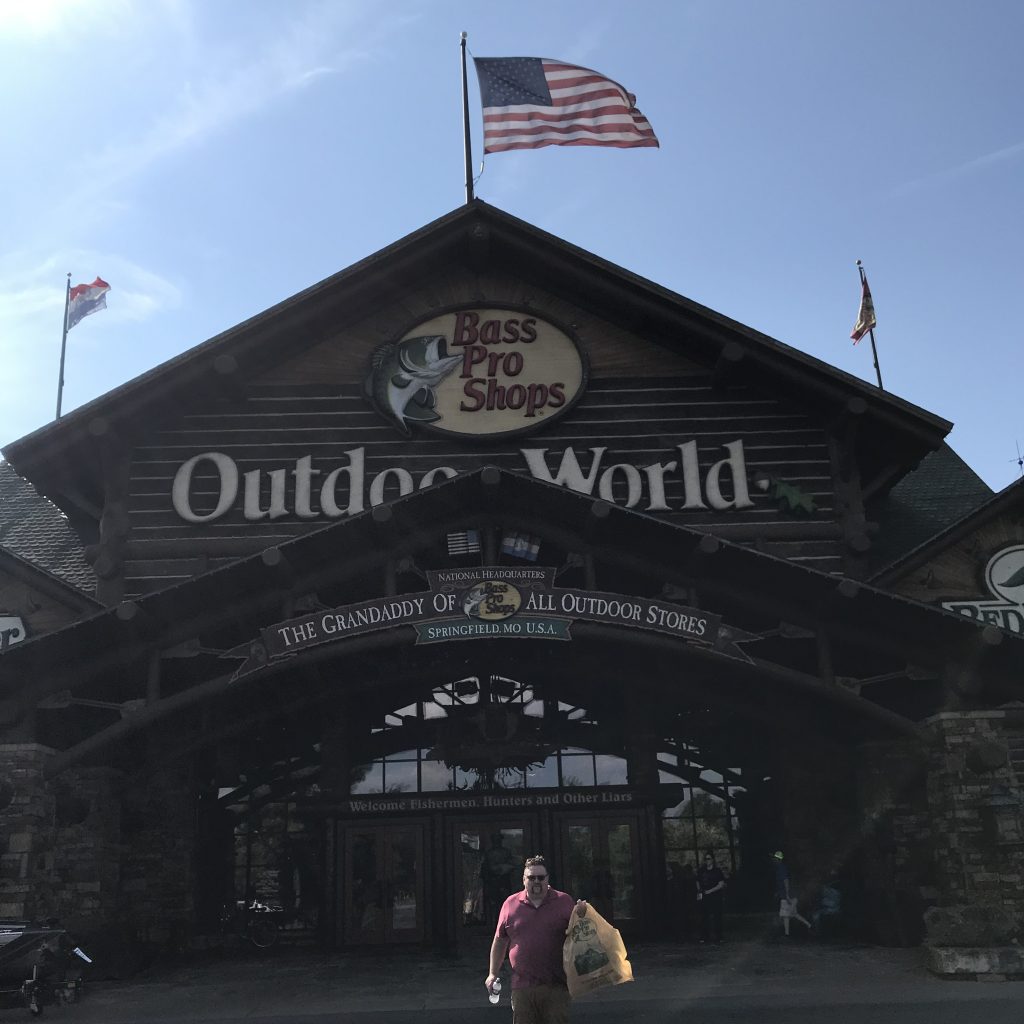 Nascar
They have a place for the Nascar, with all the ones they have sponsored. Click for video
Pictures
Let's just say this is one big place to go.
National Rifle Association
It has a museum there, yes it is that big to have one of these in here. That was a great place to look at rifles throughout time. It was a very cool place to see.
Video
Here is a video of my time there.
Overview of my time there
Like I could have stayed there all day long, there was so much to see. I only covered a fraction of it. I did find a side by side that I could get. It is a place to visit and if you find your self in Missouri and in Springfield, stop and see it.
Oh, by the way, they brought up Cabela's.