If the White House wasn't good enough to know you are in D.C. then this Monument is.
Located
History
Is it named after Washington, the city of Washington, or the man? In my opinion, the city is named after George Washington, the first President of the United States.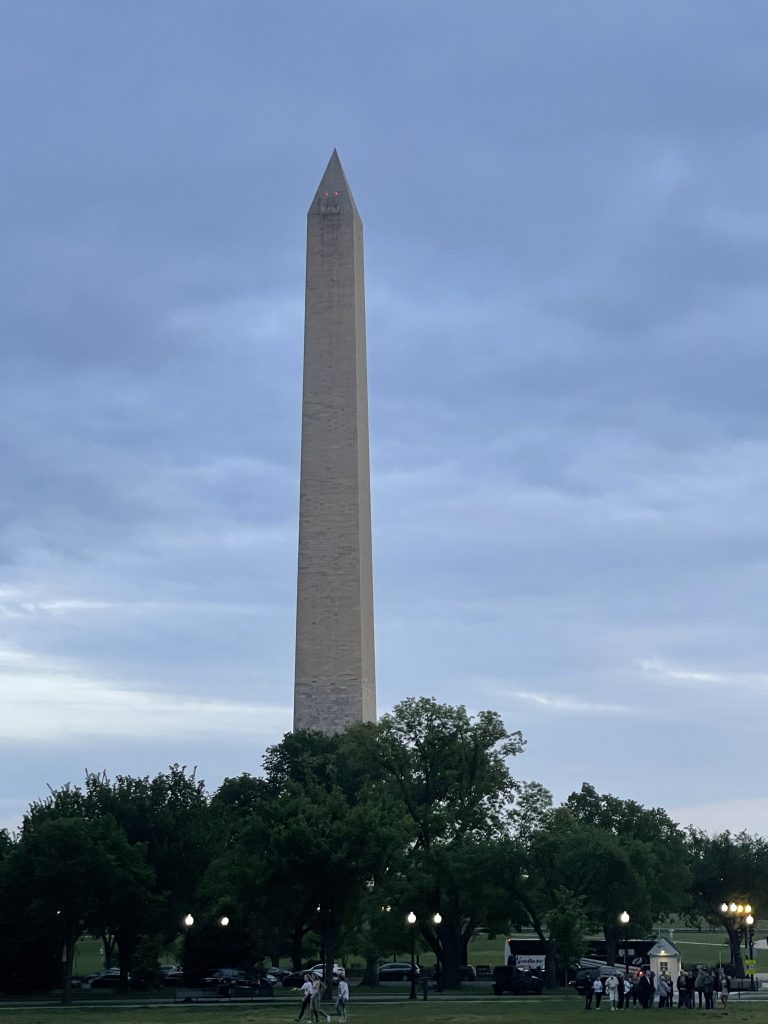 The Washington Monument is an obelish-shaped building that was built to commemorate the commander-in-chief of the Continental Army during the American Revolutionary War, the one and only George Washington.
The monument was started in 1848 but was stopped from 1854 to 1877 due to the lack of funds. A few of the factors that played into the stoppage was
Civil War
Struggle for control of the Monument Society.
It was completed in 1884.
An elevator was laced in the center of the structure at a later date. In 2001 a security checkpoint was put in place to prevent an attack.
In the movies
As we have seen in SpiderMan: Homecoming he saves some people from the Monument.
/video
Sorry about the ads… Taken from YouTube.
Nope he didn't show up when we were there. Bummer
https://youtu.be/toOTez6d5Ic?t=168
Go inside
We didn't get a chance to go inside it was always sold out. Dang, it. That would have been a great view of the National Mall.