Another trip and another day to use my tech new tech bag. Yes, I bought a new tech bag to replace my old one. It was like 7 years old, and my wife didn't like the old one. Well, the question is, she like this new one?  Only time will tell. I still haven't flown with this new bag yet and that is the major test of will she likes it or not. 
Stuff in the bag
Right now everything stays in the bag since I have nowhere to store the stuff. It will be nice to have all my stuff organized and laid out so I can see what I need to pack. Well, my MacBook Pro is out and on my desk So I keep the bag packed with all the stuff I don't use on a daily basis. (This will soon change in the future)
Sling bag
Wait what is this you are asking. Well, it is a new bag that I will need to talk about so come back for that at a later time. You know I have to test it out and at some point talk about it.
This is packed with the following items:
Clip for my Osmo Pocket
iPhone holder
Battery backup
iPhone cable
Osmo pocket

A blog post will be coming about this gadget over on my gadget blog at some point in the future.

Tripod
Selfie Stick
Microphone for phone and Osmo Pocket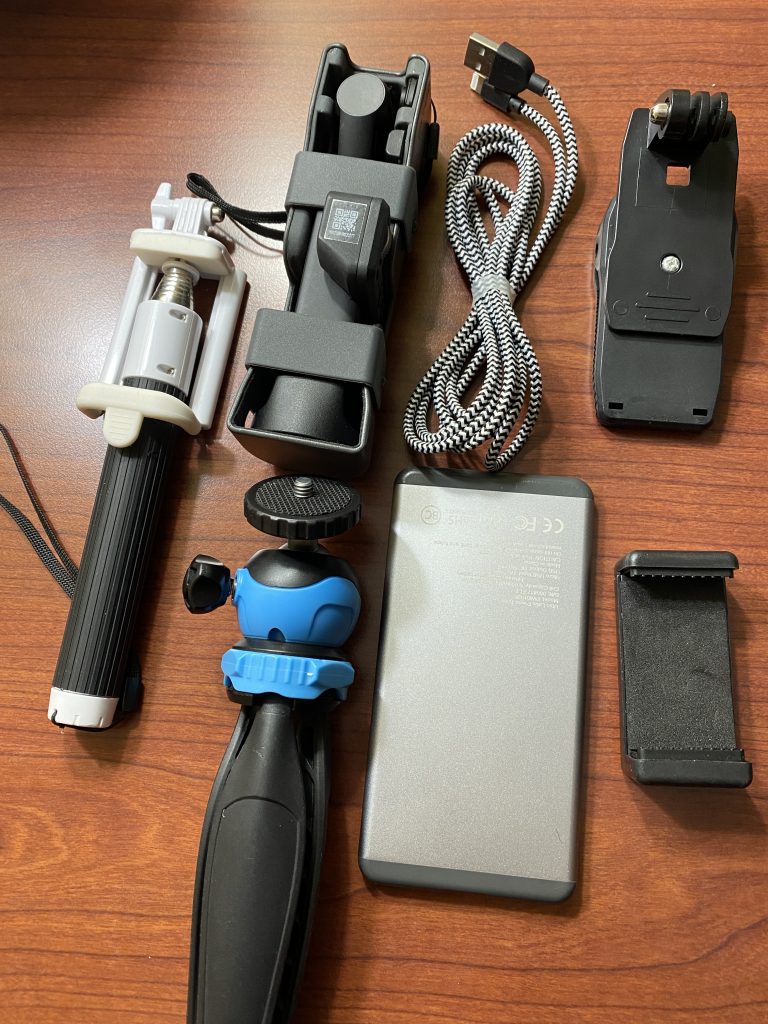 Review
I will be giving the bag a review over on my Gadget Guy site at some point in the near future. So far I like it.