Sunday, May 8, 2022, came upon us and well, it is Mother's Day and we decided to go out to eat at the last minute.
Adventure
Since it was a Sunday, and the area was mostly office buildings so about 98% were closed. We ended up taking the Metro there. We had to walk a few blocks. Google maps and Apple maps took us a long way.
We booked a table on OpenTable for Sunday at 6 PM. We had plenty of time so we made our way there.
Located
Ruth Chris Steakhouse
An upscale steak house, with over 100 locations in the United States, Canada, and Mexico. started in 1927 and has been some rebranding, some merging, and so forth.
Eating
We got there and we were seated. I got a water and my wife got a Diet Coke you know typical. We got some bread placed our order and were just having some small talk. The restaurant was full of the noise of people talking.
When all of a sudden, the was some commotion at the table right behind me. When the whole restaurant went quiet, there was this gentleman who got up and started to scream, yell and throw out profanities all around.
I never looked around to see what was going on. I just sat there looking at my wife. She was watching the whole thing happen. He hit a few things on the way out. It was a few min and things got back to somewhat normal.
Then out of nowhere, there was some commotion at the front desk. Then we heard the words you never want to hear.
Gun take cover, protect yourself.
All I know I was on the ground right by the table where he exited. I look up and there were two tables flipped over and my wife was telling me to come and hide behind the table with her. There were no shots fired so far. People were running hiding in the kitchen, running out the side door. My wife was headed to the bathroom. She lost her phone. I went back to find it. There were no shots fired. All this time, the people at that table were just sitting there.
Turns out there was no gun. The cops showed up the guy was under arrest. We were offered to go to the bar to get our food. We said we are okay. I helped picked up the broken glass and stuff all over the floor. I even helped those whose family members caused the science to box up their food. That was a lot of money.
They even offered us some hard drinks, but we declined. Since we don't drink.
The food
Finally came and it was pretty good food.
Some bread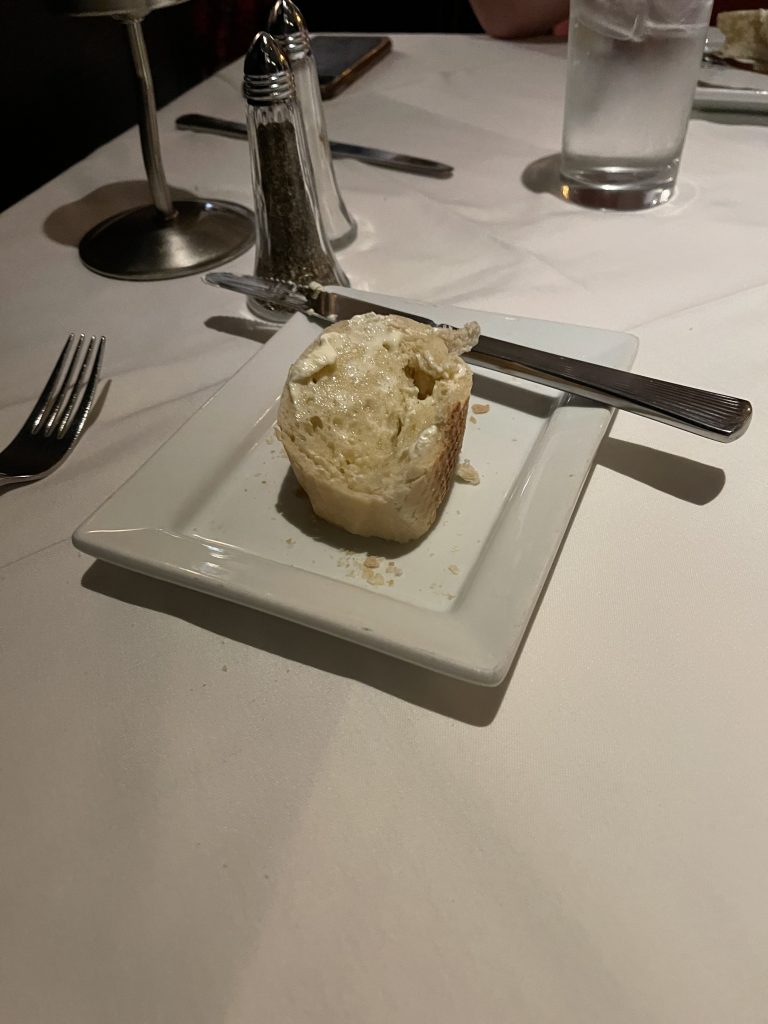 This is what the wife got.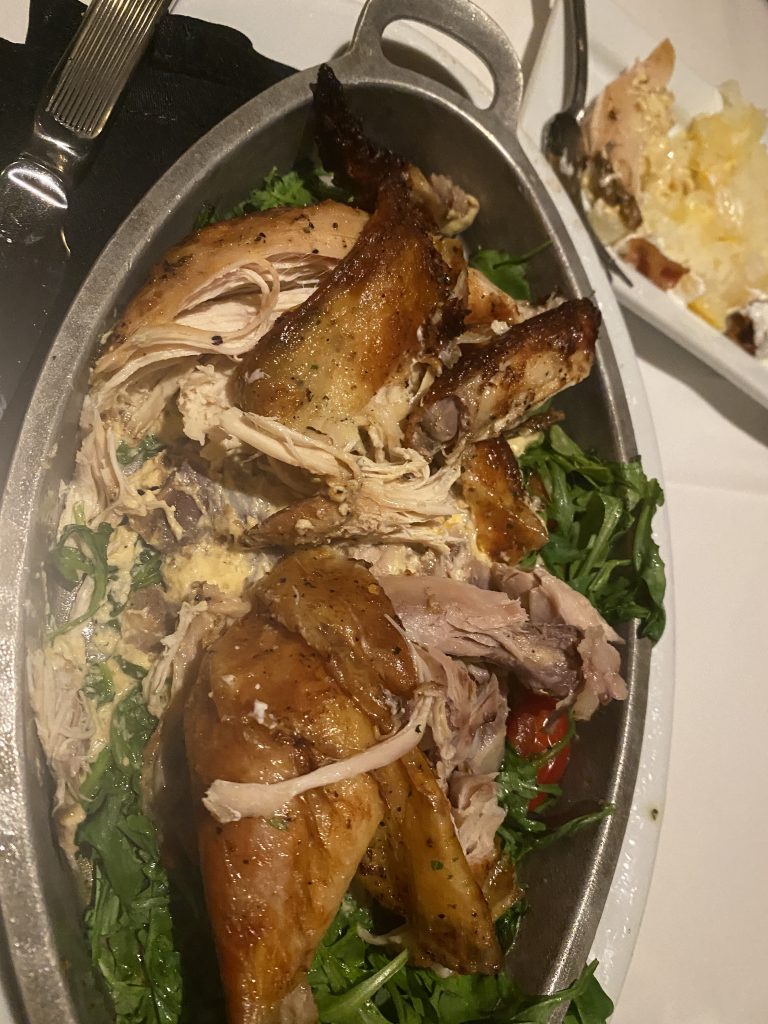 This is what I got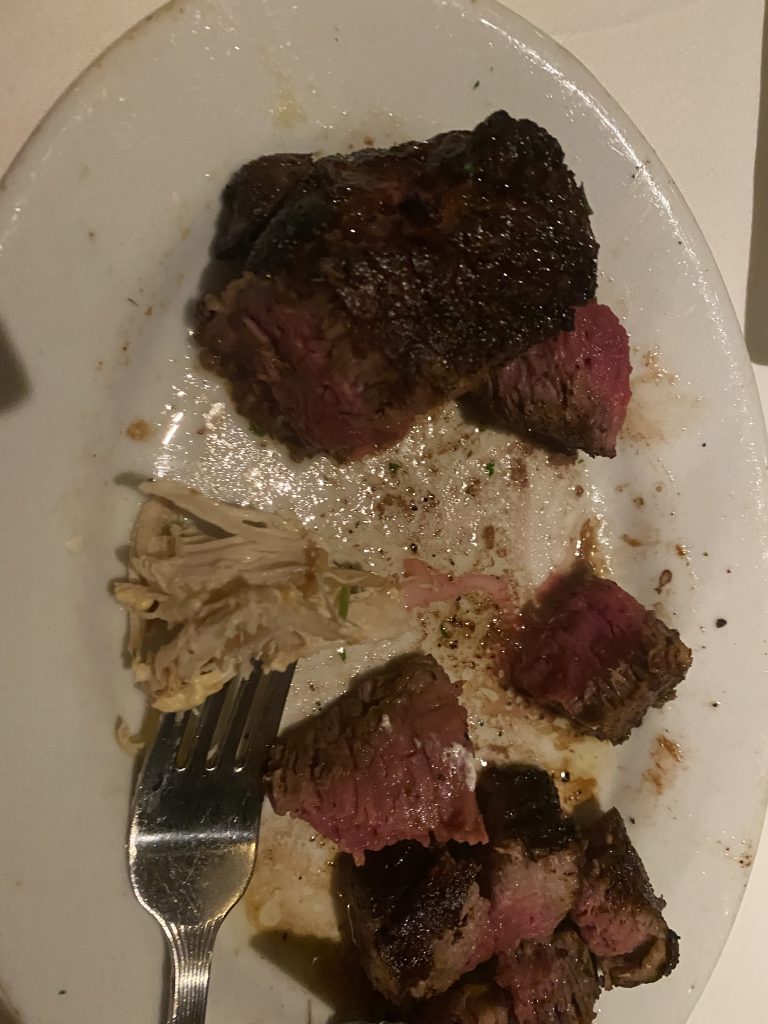 We got some sides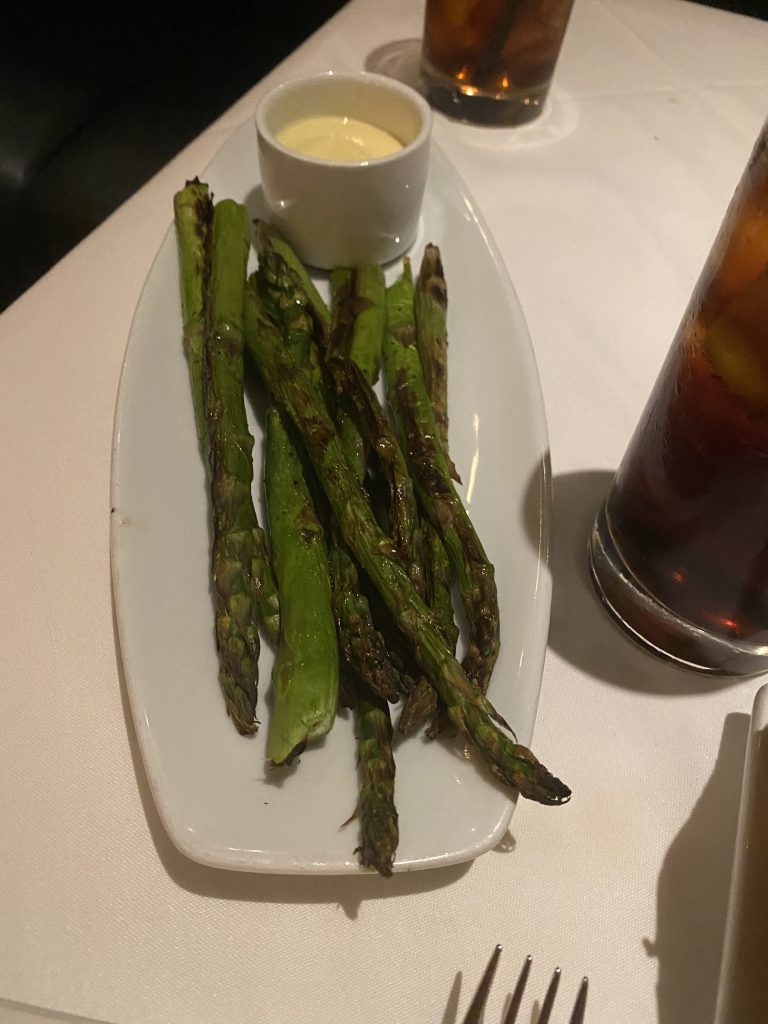 My Thoughts
This is a good place to eat at. Yes, it was a bit out of our way. But, it was mothers day. Nothing but the best for the mother of my children. She got dinner and a show.
I have eaten at some lovely places, but this is something else. The cost of it was worth the food., I was hoping for some sort of discount but, there wasn't one. One can only wish.
That was the closest I have come to an active shooter. I don't want to be that close again. The food was good. I would eat there again.
Video